No.3 London Dry Gin is the only gin to be awarded winner of the World's Best Gin, four times-2012, 2013, 2015, and, 2019. This masterpiece was created by Berry Bros. & Rudd, and, master distiller, Dr David Clutton, in Holland after two years. A perfect blend of Juniper, Citrus, and Spice, No.3 gin is the perfect choice for the most refreshing gin and tonic, or clean, crisp martini. This year, Berry Bros & Rudd launched a new cocktail competition for No.3 Gin, called the Pursuit of Perfection, inviting UK-based bartenders.
What is the 'Pursuit of Perfection' Cocktail Competition?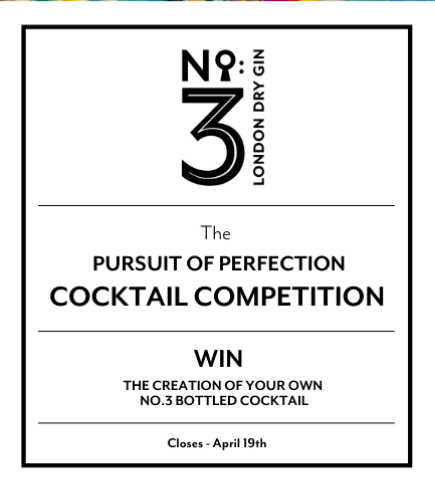 The Pursuit of Perfection cocktail competition aims to challenge bartenders across the UK to create a cocktail recipe from something they feel inspiring. The participants can make their final cocktail recipe based on their inspiration from any topics like nature, architecture, food, or music, etc. The winner will be participating in collaboration with the No.3 Team on a limited-edition bottled cocktail. The launch of the bottled cocktail and the profile of the winner bartender will be supported by a PR and media campaign.
What is the 'Pursuit of Perfection' classic cocktail?
'Pursuit of Perfection' is about creating delicious, eye-catching cocktails that balance or accentuate flavors and textures to deliver something spectacular. Drinks must not contain more than six ingredients, including fruit juices, syrups, drops, or dashes. Recipes must contain a minimum of 30ml of No.3 Gin and the total combined alcoholic ingredients must be equivalent to no more than 100ml at 40%abv. 
"At the heart of the competition remains our belief that the bartending community is part of our social fabric, delivering fantastic drinks and hospitality that create memorable experiences for thirsty consumers. While we cannot come together at this moment in time, we can instead champion the creativity of these bartenders and enjoy delicious cocktails from afar."

By the house
How did the 2021 Pursuit of Perfection Cocktail Competition take place?
No.3 Gin has held the Unlock Taste cocktail competition for the past three years. Previous winners included Dandelyan's Mikey Ball, Jonny Munoz from Hawksmoor Spitalfields, and William Campbell Rowntree from Artesian bar at The Langham. In 2021, the makers decided to come out of 2020 pandemic vibes and head towards 2021 with a new perspective. Hence, they renamed the competition as the 'Pursuit of Perfection' Cocktail Competition.
In March 2021, Berry Bros & Rudd opened entries to the No.3 Gin Pursuit of Perfection cocktail competition. The deadline for entry was on 19th April 2021. On 27 July at Berry Bros' St James Street headquarters in London, the global final of the contest had 10 entrants compete for the winner's place. The finale was judged by No.3 Gin brand ambassador Ross Bryant, Bar Chick owner Hannah Grace Lodge, and spirits writer Neil Ridley.
Thomas Hay-Owens, group beverage coordinator at True North Brewing Co in Sheffield, England, UK, secured the winning title. His winning cocktails were Poetry In Motion and The Last Word.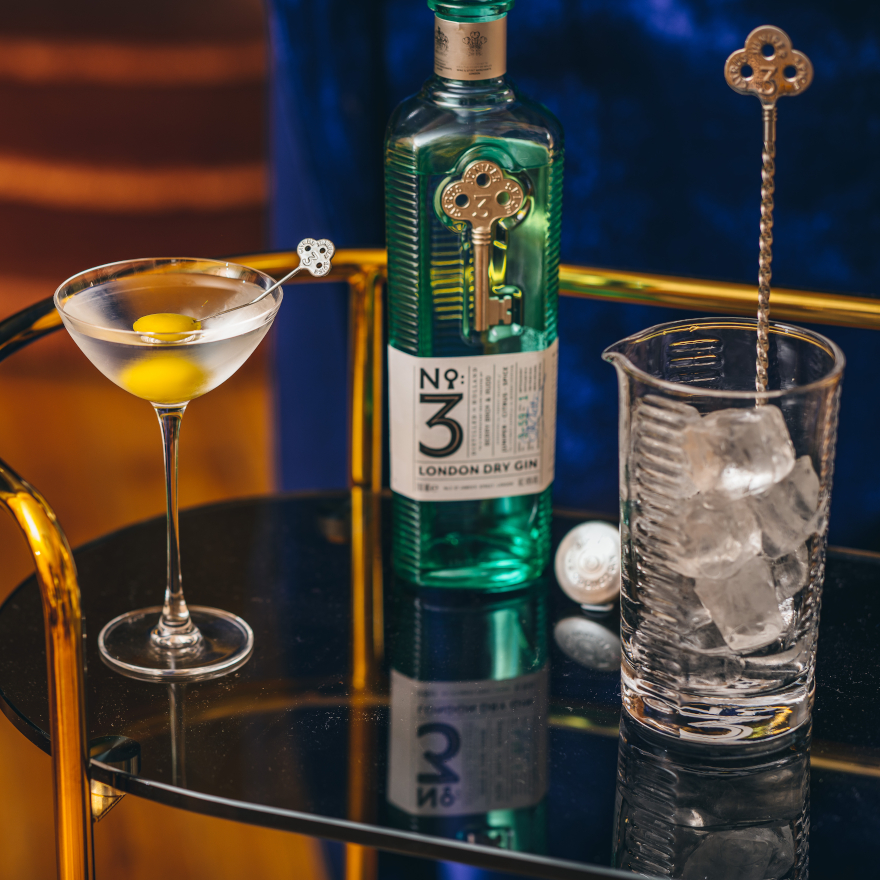 Thomas Hay-Owens will receive a trip to the No.3 Gin distillery in Schiedam, the Netherlands, where he will have the chance to produce a pre-mixed cocktail with the brand's team. The expression will be made available to UK consumers. A donation of £1 (US$1.40) from each bottle sold will be given to industry charity Hospitality Action.
The winning cocktails recipes
The Difford's Guide explains the famous Thomas's winning cocktail recipe as-
Poetry In Motion
Glass: Nick & Nora.
Garnish: No.3 & gorse flower spritz and dill sprig
Method: Stir all ingredients with ice and strain into chilled glass.
40 ml No.3 Gin
25 ml Homemade herbal liqueur
15 ml Strawberry & celery oleo
15 ml Vanilla infused verjus
4 dashes Homemade Umami bitter.
The Last Word
Method: Freeze and serve straight from the bottle into a chosen glass.
35 ml No.3 Gin
12.5 ml Luxardo Maraschino Liqueur
10 ml Green Chartreuse
10 ml Muyu Jasmine Verte
10 ml Lactic Acid Solution (1:12)
22.5 ml Yuzu extract infused water
4 drops Pandan Extract
3 drops Saline 25%
Thomas's inspiration
Thomas's inspiration for his cocktails comes from his love for music and art. He is a musician and his cocktails describe the history of the brand, combined in music, with an added punch of the liqueur blend.