Not very many brands can stand up to Bacardi when it comes to global name recognition. You can find this brand almost in all the countries where there is a cocktail bar. Due to its global presence, thousands of bartenders participate in the Bacardi Legacy cocktail competition.
What is the Bacardi Legacy Cocktail Competition?
The Barcardi Legacy cocktail competition aims to challenge the world's best bartenders to create a classic Bacardi rum cocktail that will have a truly global reach. This new cocktail will join Old Cuban, Daiquirí, and Mojito alongside Bacardi's already existing pantheon.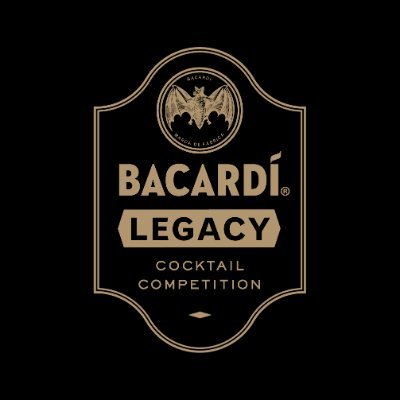 What Is Bacardi's Definition of a Classic Cocktail?
According to Bacardi, a classic cocktail must be simple, one which restaurants and bars all around the globe find easy to replicate. Its ingredients should be accessible, and its taste distinct. Its uniqueness should make it appealing so that it becomes a fixture on the drinks menu everywhere.
How Did The 2021 Bacardi Legacy Cocktail Competition Pan Out?
Due to the Covid-19 pandemic, the competition's finale which was scheduled to hold in May 2020 in Miami was postponed till June 2021. Konglee and some other 38 competitors took part in the contest which was held virtually. Australia's Adam Dow and Canadian Max Curzon-Price were this year's runners-up.
With his drink "Out of Sight," Thailand's Praphakorn Konglee wins the 2021 Bacardi Legacy cocktail competition. In Bacardi Legacy's first-ever, Thailand becomes the only market to retain the top spot for the second year running, with fellow Thai, Ronnaporn "Neung" Kanivichaporn winning last year's competition.
Konglee's presentation to the judges spoke of his transformation as a bartender as he pursued excellence and learned how to be proud of his skill. As his prize, Konglee will benefit from Bacardi's support all year round. This support will help develop his career, and some of the world's best bars will serve his winning cocktail.
What Is the "Out of Sight" Cocktail?
The "Out of Sight" drink by Thailand's Praphakorn Konglee that won the 2021 Bacardi Legacy Cocktail Competition was inspired by family. This drink delicately combines Bacardi's Carta Blanca rum, agave, lemon, yogurt, fresh basil, and fresh pineapple.
Out of Sight
45ml Bacardi Carta Blanca rum
10ml Yoghurt
3- 5 basil leaves
20g fresh pineapple
10ml lemon juice, or half part of agave syrup
What Did Konglee Say Of The Title?
Konglee said, "Bringing this title to Thailand for a second year is just amazing. I'm celebrating here now with my family and I am so excited for all the opportunities ahead of me with Bacardí, which will allow me to improve as a bartender and make my family proud."