The King of Gin and Juice is challenging bartenders to a remix on gin using his INDOGGO strawberry flavored gin.
INDOGGO® and Snoop Dogg team up with Chilled Media to challenge bartenders to a remix on G-I-N. The Doggfather of Gin & Juice is looking for masters of their craft to mix unique cocktails using his INDOGGO® strawberry flavored gin.
The Doggfather of gin himself will be judging competitions along with Chilled 100 director Wendy Hodges, INDOGGO Senior Brand Manager Hector Diaz, and Co-founder of Trusted Spirits LLC Kennan Towns. Deadline for all entries is World Gin Day! (June 13, 2021).
Participating bartenders get the chance to win $5,000 cash and have the D-O-double-G himself judge your drink.
HOW IT WORKS
Bartenders from all over the country will battle it out to create original recipes featuring INDOGGO® as a base. The judges will select three finalists to compete in the grand finale on Facebook Live. The winning cocktail is awarded $5,000 with 2nd place winning $2,000 and 3rd place winning $1,000!
Pre-Register here
Contest Rules
All submitted cocktail recipes must be original and include INDOGGO®. Bartenders are allowed to submit multiple entries. All recipes must include the following:
Cocktail name
Inspiration for cocktail
List of ingredients
Preparation & mixing instructions
Cocktail image
Judging Criteria
Entries will be judged by the following criteria:
| | | | | |
| --- | --- | --- | --- | --- |
| 15 | 15 | 25 | 25 | 25 |
| Name of Cocktail | Appearance/Presentation | Inspiration | Balance of Aroma/Flavour/Character | Creativity |
Bonus Points
Earn 5 bonus points by doing the following when entering: Sharing a picture or video of your cocktail entry on Instagram and tagging @snoopdogg @indoggogin and @chilledmagazine.
Source:-
---
About INDOGGO

Calvin "Snoop Dogg" Broadus, simply put, is an icon and legend of hip hop, with a career spanning over 25 years. He has released hit after hit and is an ever-constant presence in pop culture. Snoop has stayed extremely relevant and, now more than ever, has built a significant multi-cultural and cross-generational following.
In 1994, he wrote "Gin & Juice": It was about good feelings and real experiences; It just naturally became a global anthem. Snoop has always wanted to create his own spirits brand, so it was only fitting that he created the world's best-tasting flavored gin. In his quest for flavor, he remixed seven botanicals and natural fruit flavors, thus creating his masterpiece.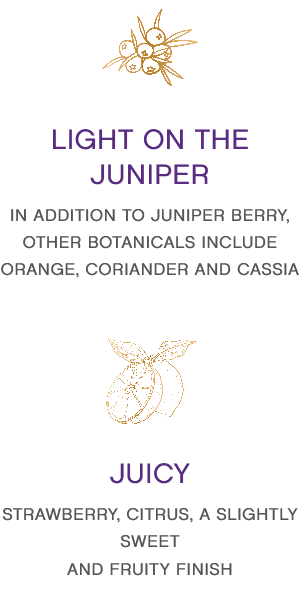 I definitely wanted it to be fruity, so that you didn't have to add no chaser to it. Make it gin and juicy, more or less, so that when people get it, you just add the ice and you feel like it's already there—no components needed. It's already shook up for you, you know what I'm saying? You can add juice if you want to. But I prefer it without [served solo on the rocks].

-Snoop Dogg (When asked about the thought process that went into developing Indoggo by Forbes)
It definitely came from the older people, because you couldn't get alcohol. You're seeing the adults drinking the gin—they drunk it with pineapple juice, with cranberry juice, with orange juice. And then it all came to fruition when you get older and you was able to drink and you experimented with it and it wasn't as hard as a beer, wasn't as strong as a cognac or a brown liquor, it had a smooth twist it. The way we was presented it, it always had a juice mixed with it.

-Snoop Dogg (When asked Was there inspiration for this from the older generation? by Forbes)
Read full exclusive interview here