A recent report from the London-based valuation consultancy firm Brand Finance lists the most valuable spirits brands for 2021, and reveals the strength of the spirits market in China. Chinese producers have dominated the industry, accounting for five of the top 10 valued brands. The results totaled $89 billion in sales over the last year. 
While the alcoholic drinks industry was hard-hit by regulations pertaining to the pandemic, not all segments were affected equally. The spirits industry in contrast to beer and wine, in the last year, offer a more balanced picture, with sales increasing by five percent overall. Four of the top 10 brands gained value over others.
The most valuable spirits brands in the world and their respective revenues for the past year are ranked below.
Moutai
Moutai is ranked #1 in the list with net revenue of $45.333 billion in the past year. Maotai or Moutai is a style of baijiu (a distilled Chinese liquor (spirit)), made in the town of Moutai in China's Guizhou province.
The beverage is produced by the state-owned Kweichow Moutai Company; it is distilled from fermented sorghum. The product range of Kweichow Moutai Company are- 53% Moutai Flying Fairy, 43% Moutai Flying Fairy, Moutai Prince Chiew, Moutai Shenzhou Jiu, Moutai Shenzhou Tianjiang, Moutai Hanjiang, 50 year old Moutai and 30 year old Moutai. Maotai became the first Chinese liquor to be produced in large-scale production, with an annual output of 170 tons.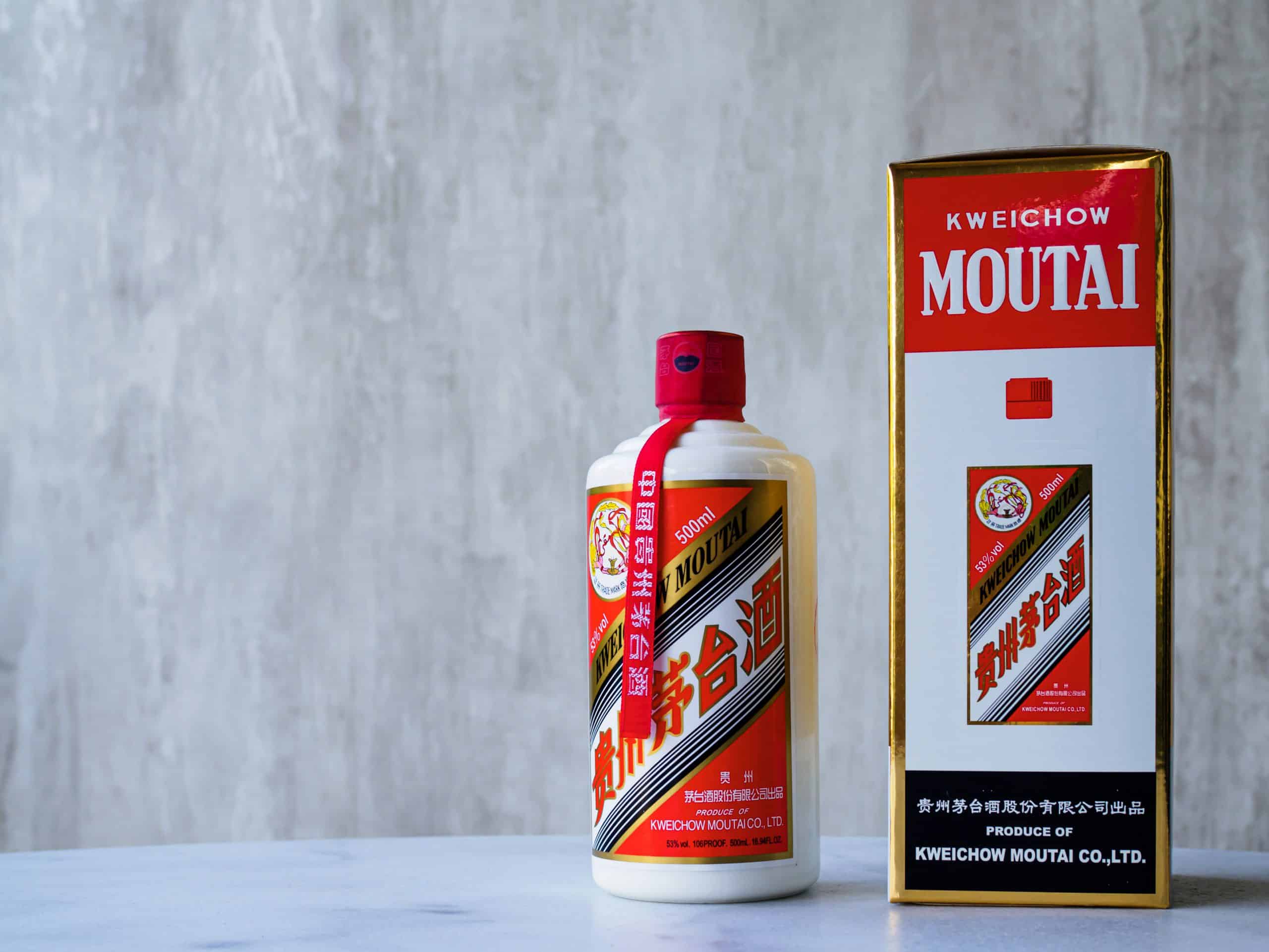 Why is it famous?
"Moutai is ingrained in Chinese culture; there is nothing more Chinese than Moutai other than the Chinese people themselves. In China Moutai is an institution in its own right, it is a premium luxury brand that oozes opulence. It is considered by many in China as an investment commodity as well as a huge gainer of face. Moutai is the biggest and wealthiest baijiu brand in the world".

According to BaijiuBlog.com
Wuliangye
Weliangye is ranked #2 with net revenue of $25.768 billion in the past year. Wuliangye is a Chinese baijiu liquor made from proso millet, glutinous rice, maize, long-grain rice and wheat. The name Wuliangye was given in 1905 although the formula was developed during the Ming dynasty (1368–1644). Since 1959, the formula has been standardized and nationalized. Wuliangye Yibin Company Limited is a Chinese alcoholic beverage company, headquartered in Yibin, Sichuan Province. Wuliangye Yibin is the drink's propriety maker and one of the largest baijiu manufacturers in China.
Its other trademark liquor spirits offerings include Tiandichun, Wuliangchun, Wuliangshen, Changsanjiao, Jinliufu, Laozuofang, Liuyanghe, Lianghuchun, and Xiandairen. Wuliangye and Tiandichun are aromatic baijius.
Why is it popular?
"From private banquets and weddings to national events, Wuliangye is Chinese elite's number one choice for honoring the moment and the most perfectly balanced of all China's white spirits. Wuliangye is unique in aroma and taste. Sweet cotton candy offset with a savoury flavour are the initial notes, along with a hint of glutinous rice, tropical fruits and aniseed. Combined, this gives Wuliangye a dry finish which critics say denotes a "lasting aroma, mellow and luscious taste, harmonious and just-right flavours – a transcendent experience."

According to VintNews Wine News
Yanghe
Yanghe is ranked #3 with net revenue of $7.088 billion in the past year. Yanghe are prepared in underground cellars known as Underground Palace of Baiju with a history of 1300 years.  Jiangsu Yanghe Brewery Joint-Stock Co., Ltd. engages in the production and distribution of liquor and related products. The company was founded on December 27, 2002 and is headquartered in Suqian, China. Yanghe mellow Baijiu has won great popularity with its ground-breaking flavor-focused style and has become the most fashionable product in the Baijiu industry.
Their product range include- Dream Blue M6, Dream Blue M6, Dream Blue M6+, Dream Blue Crystal, Dream Blue M9, Dream Blue International, Yanghe Daqu, Mellow Suqui series, Shuanggou Daqu, Ocean Blue, Sky Blue, 5A Ocean Blue and 5A Sky Blue.
Why is it popular?
"Yanghe Daqu was first made in the Sui and Tang dynasties and was presented as tribute to royals. Over time, the famous liquor was eventually able to be enjoyed by citizens. Yanghe Daqu is one of China's most famous and oldest spirits. It also has been named a national-level liquor three times."

According to Casapania Group
Luzhou Laojiao
Ranked at #4, we have Luzhou Laojiao with net revenue of $7.032 billion in the past year. Luzhou Laojiao is a Chinese liquor distilled from fermented sorghum. It is a baijiu of the "strong aroma" class. It is produced by Luzhou Laojiao Company Limited, which is headquartered in Luzhou, in southern Sichuan, China; originated from the 1573 treasure-class national cellars.
The spirit brand product range includes- National Cellar 1573, Luzhou Laojiao Tequ, Luzhou Laojiao Touqu, Luzhou Laojiao Erqu, Luzhou Laojiao Jiaoling Baijiu, Luzhou Laojiao Health Care Baijiu and Luzhou Laojiao Multi-mixed Cocktail.
Why is it so famous?
"Finally, the fiery strong aroma baijiu is considered the most popular of the lot. Made mainly in Sichuan, it is fermented with either single or multiple types of grain in underground pits and has a strong, pungent aftertaste. Famous "strong aroma" baijiu brands include Wu Liang Ye and Luzhou Laojiao."

According to The Straits Times
Gujing Gong Jiu
Ranked at #5, we have with Gujing Gong Jiu net revenue of $4.048 billion in the past year. Gujing Gong Baijiu is developed using the "Jiu Yun Jiu technique", "the oldest existing distilling technique in the world" as certified by Guinness World Records. Bright, sweet and smooth, the liquor offers a well-balanced flavor with orchid-aroma hints. Established in 1992 and listed in 1996, Anhui Guijing Group, with its history rooted in Gongxing Caofang, a distillery founded during the Ming Dynasty in 1515, has grown into one of the top eight Baijiu brands and Top 500 manufacturing enterprises in China.
 The Company provides its products under the brand of Gujinggong. The Company's main products include the original Chinese spirits series, the traditional Gujing spirits series and the light Gujing spirits series, among others.
Why is it so popular?
"Gu Jing Gong is one of the BIG baijiu brands in China – recent reports say it's the tenth most valuable spirit brand globally, worth about 2.3 BILLION dollars. This is a medium-shelf variety.  It's got a higher-than-normal percent of wheat in its grain mix, and it really comes through in the taste. It's very wheaty, Reminiscent of a wheated bourbon. There's a lot of fire up front, and it's sweet but with a bready sweetness, compared to the usual sorghum. This is more like… a cinnamon bun?There's the expected barnyard smell in the nose, but not on the palate. It's definitely rough around the edges."

According to Baijui Review
Jack Daniels
Ranked at #6, we have Jack Daniels with net revenue of $3.388 billion in the past year. Jack Daniel's is a brand of Tennessee whiskey and the top-selling American whiskey in the world. It is produced in Lynchburg, Tennessee, by the Jack Daniel Distillery, which has been owned by the Brown–Forman Corporation since 1956.
 The product range includes- Gentleman Jack, Tennessee Fire, Tennessee Honey, Single Barrel Collection, Tennessee Rye, Old No.7 and Special Editions.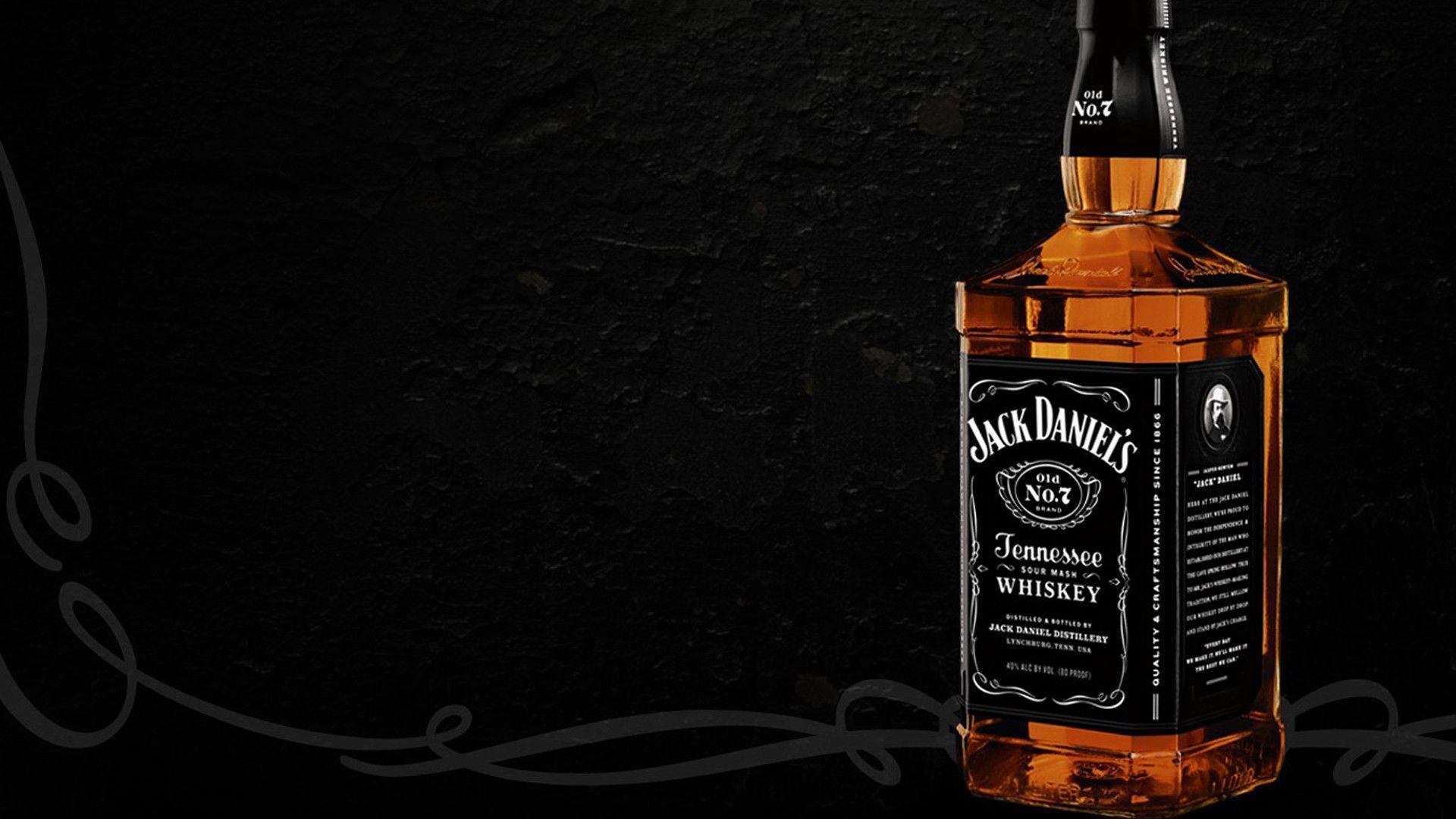 Why is it so popular?
"Jack Daniel's has always been associated with music, especially rock, and Frank Sinatra played a great role in making the brand popular back in the days. He loved the brand so much that he was buried with a bottle (along with a packet of cigarettes and a lighter). Jack Daniel's released a special limited edition bottling to commemorate the musician and did the same when another famous Jack Daniel's drinker, Lemmy from Motörhead, passed away early 2016."

According to catawiki
Hennessy
Ranked #7, we have Hennessy spirits with net revenue of $3.294 billion in the last year. Jas Hennessy & Co., commonly known simply as Hennessy is a French cognac distiller with its headquarters located in Cognac, France. The Hennessy cognac distillery was founded by Irish Jacobite military officer Richard Hennessy in 1765. Jas Hennessy & Co. sells about 50 million bottles a year worldwide, making it the largest cognac producer, supplying more than 40% of the world's cognac, a variety of brandy.
 The product range include- Hennessy V.S, Privilége V.S.O.P, Hennessy X.O, Hennessy X.X.O, Hennessy Master Blender's selection, Hennessy Paradis, Richard Hennessy, James Hennessy, Hennessy Paradis Imperial, Hennessy 8, Hennessy Timeless, Hennessy Ellipse, Hennessy Black, Hennessy Pure White, and Hennessy Classivm.
Why is it so popular?
"Hennessy is frequently referenced in popular music,  including "KC Tea" (2010) by Tech N9ne, "Hennessey" (2004) by 2Pac,  "Hennesey n Buddah" (2000) by Snoop Dogg,  and "Love Scars" (2017) by Trippie Redd, "Boombayah" by Korean girl group Blackpink, "Hennessy" by Bloo,  Digital Underground's "The Humpty Dance", "Pass Me Da Green" by Master P (1997), "Moodz" by Blackbear, "Red Bull & Hennessy"  by Jenny Lewis, "6 Inch" by Beyoncé, "Blame It" by Jamie Foxx, and the Mayer Hawthorne song "Henny & Gingerale".The cognac was notably mentioned in the chorus of the Drake single "One Dance" (2016), which reached #1 on the Billboard Hot 100. Rap duo Mobb Deep wear Hennessy jerseys in their music video for their 1995 single Shook Ones (Part II). Hennessy is the drink of choice for Blues musician Del Paxton in the movie That Thing You Do!"

According to Wikipedia
Smirnoff
Ranked #8, we have Smirnoff with net revenue of $3.196 billion in the past year. Smirnoff is a brand of vodka owned and produced by the British company Diageo. The Smirnoff brand began with a vodka distillery founded in Moscow by Pyotr Arsenievich Smirnov (1831–1898). It is now distributed in 130 countries and produced in several countries including Argentina, Albania, Brazil, Honduras, India, etc.
Smirnoff products include vodka, flavoured vodka, and malt beverages. The vodka is unaged made using a traditional filtration method developed by P. A. Smirnov.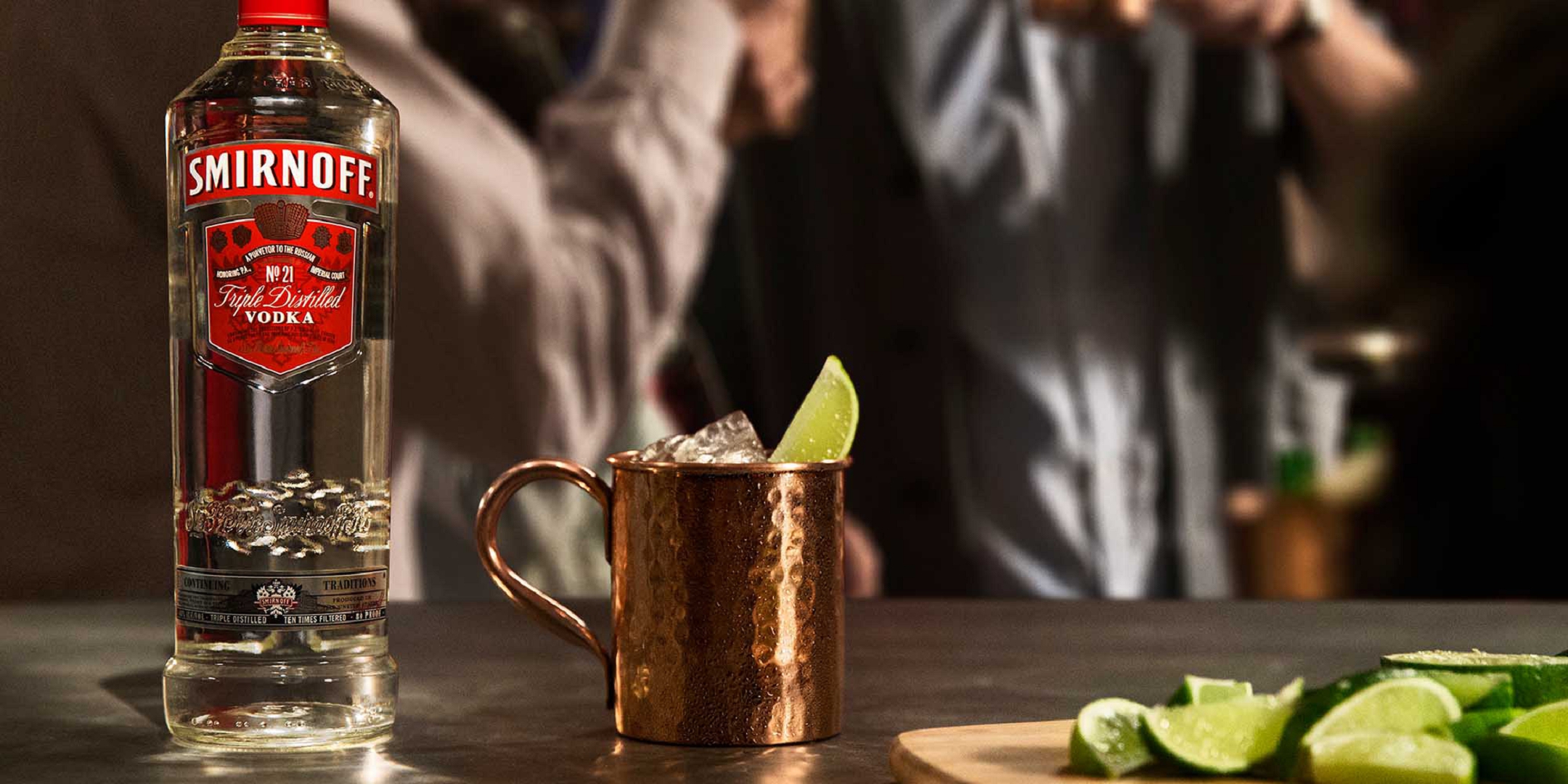 Why is it so famous?
"Smirnoff is the world's number one at least that is what its maker claims. The identity of this drink is from its classic taste, an authentic Russian inspired flavor that also inspired the birth of many varieties around the world. Considered to be the first one to popularize the said spirit worldwide, this brand is hard to beat on its claims."

According to Hangover Prices
Bacardi
Ranked #9, we have Bacardi with net revenue of $2.54 billion in the past year. Bacardi Limited is one of the largest privately held, family-owned spirits companies in the world. Bacardi Limited is headquartered in Hamilton, Bermuda. The company was founded in Cuba in 1862 and family-owned for seven generations, Bacardi Limited employs more than 7,000 people with sales in approximately 170 countries. Originally known for its eponymous Bacardi white rum, it now has a portfolio of more than 200 brands and labels. Bacardi Limited refers to the Bacardi group of companies, including Bacardi International Limited.
The product range include- Bacardi rum, Grey Goose vodka, Patrón Tequila, Dewar's Blended Scotch whisky, Bombay Sapphire gin, Martini & Rossi vermouth and sparkling wines, Eristoff vodka, Cazadores blue agave tequila, Angel's Envy Bourbon and more.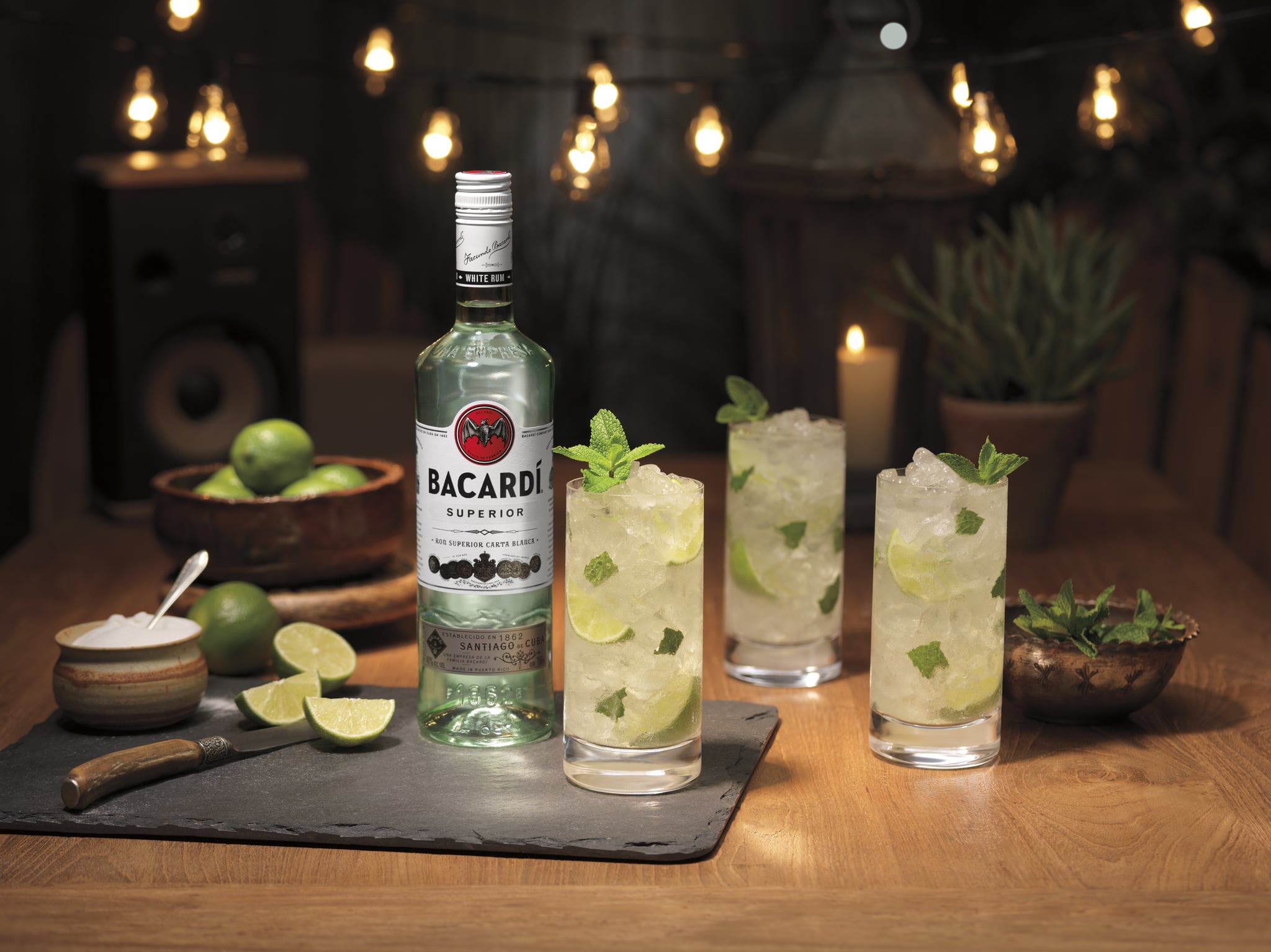 Why is it so popular?
"BRUCE WAYNE AND BACARDI HAVE SOMETHING ESSENTIAL IN COMMON. They both use the bat as a central symbol. For Wayne, it means protecting Gotham. For the Bacardi family, the fruit bats living in the rafters of their first distillery were a sign of good luck. There's been a bat on the bottle ever since. We know how to drink it, sure. But what's in the Bacardi bottle actually represents more history—and, like, ridiculous amounts (and varieties) of tribulation—than any of us might expect: Disease, War, Plate tectonics, Castro. The list actually goes on."

According to VinePair
Johnnie Walker
Finally, ranked #10, we have Johnnie Walker with net worth of $2.398 billion in the last year. Johnnie Walker is a brand of Scotch whisky now owned by Diageo that originated in the Scottish burgh of Kilmarnock, East Ayrshire. The brand was first established by grocer John Walker. It is the most widely distributed brand of blended Scotch whisky in the world, sold in almost every country.
Their product range include- Johnnie Walker 18 Year Old, Johnnie Walker Black Label 12 year old, Johnnie Walker Green Label 15 year old, Johnny Walker Double Black, Johnnie Walker Blenders' Batch series- Red Rye Finish, Johnnie Walker Swing, White Walker, Sweet Peat, Johnnie Walker's Blue Label Ghost & Rare Glenury Royal, Johnnie Walker Blue Label – Rare Side of Scotland Limited Edition, Johnnie Walker Black Label 12 Year Old – 200 Years Limited Edition, Johnnie Walker Red Label, Johnnie Walker Blue Label, Legendary Eight, and Bicentenary Blend from John Walker & Sons.
Why is it so famous?
"They became popular because they were one of the first to have a square bottle, which made shelving more attractive to retailers. Then the popularity grew, so they do blends to keep it consistent. Anything commercialized at the scale of JW needs to have consistency, which ruins character and taste."

According to PuffDaddy in Reddit
Hope you liked the information about your favourite spirit brands. Do leave a comment!!!