Harlem Standard, inspired by the rebellious nature of Prohibition ideologies, jazz music, and the Harlem renaissance, they revive old techniques to distill and blend their spirits for the modern palate and connoisseur. They are crafted to be smooth and refined, and work to symbolize uncompromising principles, strength, and multicultural interests.
"With a spirited heart that evokes passion and authenticity, we believe Harlem Standard is not trapped by time or place"

By The house of Harlem Standard
Harlem standard has experienced growth in it's primary year, when it released a 90-Proof Straight American Whiskey and Smooth 111-Bourbon Straight Whiskey 4-grain. Harlem standard is found in Manhattan, and in local vulnerable retailers like Sherry-Lehmann, Ackerwines, Harlem Vintage, and select locations in Nashville, Tampa, and in large New Jersey Area.
A portion of the proceeds from every bottle of Harlem Standard Whiskey benefits the Jazz Foundation of America's COVID-19 Musician Emergency Fund.
Harlem Standard had recently released two new whiskeys, Harlem Standard 101-Proof 7-Yr Straight American Whiskey and Harlem Standard 93-Proof Bourbon Straight Whiskey. Both of these whiskeys are distilled and aged in Lawrenceville, Indiana, blended and bottled in Bardstown, KY and are 100% vegan.
101-Proof 7-Yr Straight American Whiskey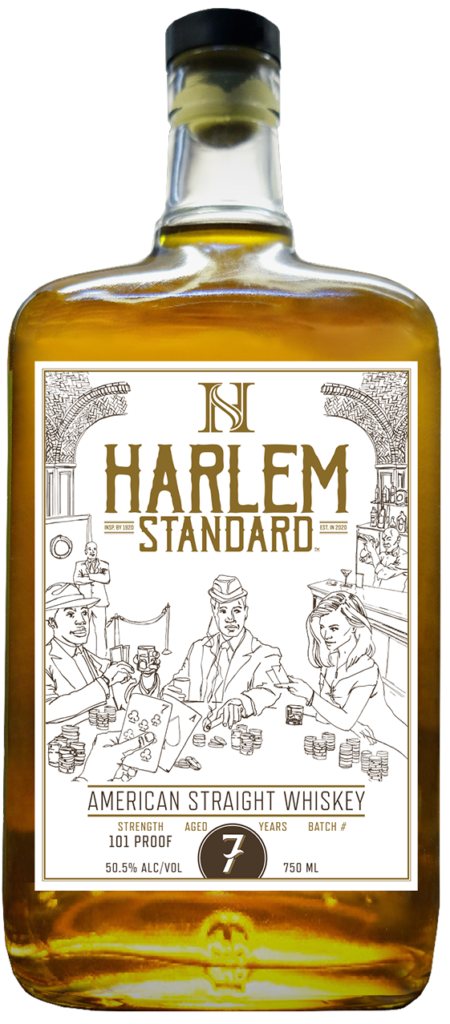 This product is aged for seven years in Speyside barrels and bottled at 101 proof (50.5% Alc. By Vol.).
This spirit is 95% wheat grain, rooted in hints of vanilla and cream but seamlessly balanced by charred wood.
Tasting Notes:
Flavor: It has a sweet foundation balanced by oak and wood, allowing a complex, though seamlessly blended, harmony of flavors.
Palate: A mysterious and entertaining dance between cocoa, nut, and oak glide effortlessly together to produce a singular, robust taste.
Harlem Standard 93-Proof Bourbon Straight Whiskey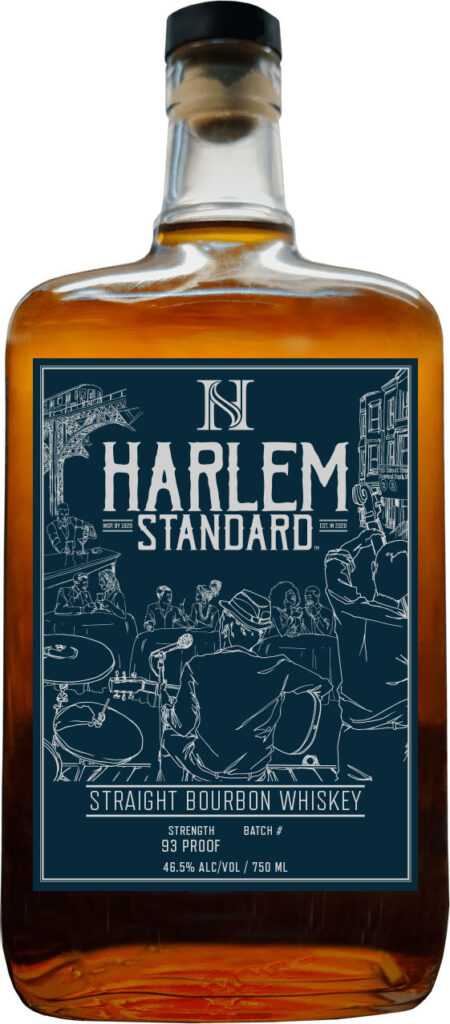 This product is aged for 4+ years and charred in American white oak barrels and bottled at 93-Proof (46.5% Alc. By Vol.)
It is a high-rye blend created at Indiana's historic MGP distillery and extracted from a fermented grain mash, tasting notes of mellow spice and roasted nuts.
Tasting Notes:
Flavor: Rich layers of caramel and cream with hints of spice. Toasty and nutty, complex, and subtly sweet.
Palate: This blend produces a decadent and extremely smooth flavor rounded out with a spicy finish.