The most valuable Champagne and wine brands in the world are the subjects of a recent report from brand valuation consultancy firm Brand Finance. The majority of liquor brands were impacted by closures related to the pandemic.
While reduced operating capacities at bars and restaurants affected the alcohol industry as a whole, the effects were not uniform. Wine sales suffered with the shuttering of restaurants, as sommeliers were unable to work their magic helping diners pair fine wines with five-star meals across the country. With more areas now offering in-person dining, and more reasons than ever before to pop a bottle of Champagne, wine sales are poised to rebound this year.
THE MOST VALUABLE CHAMPAGNE AND WINE BRANDS IN 2021:-
Moët &Chandon
Moët & Chandon Champagne is ranked #1 with net revenue of $1.225 billion in the last year. Moët & Chandon also known simply as Moët is a French winery and co-owner of the luxury goods company LVMH Moët Hennessy Louis Vuitton SE. Moët et Chandon was established in 1743 by Claude Moët. Moët et Chandon is one of the world's largest champagne producers and a prominent champagne house. It owns 1,190 hectares (2,900 acres) of vineyards, and annually produces approximately 28,000,000 bottles of champagne.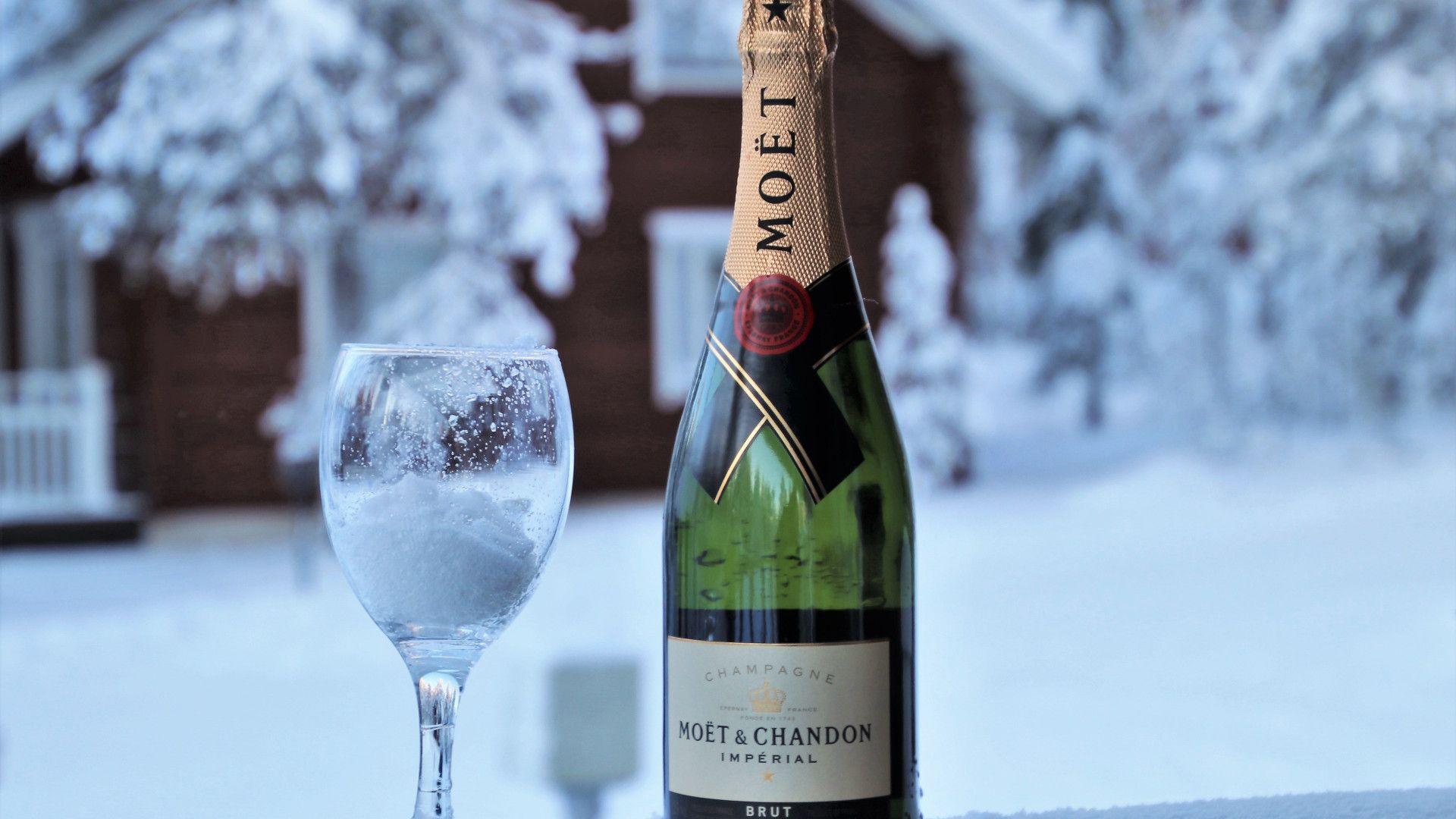 Why is it so popular?
"A non-vintage Champagne that drinks incredibly well, featuring an utter balance between its mineral dryness complemented by the richness and sweet sensation from a creamy and smooth texture together with a wealth of ripe fruity flavors. The whole feels light-hearted and aerial, like we love from balanced Champagnes. You can just sip it nonchalantly without having to thinking about it or having to feel any annoying edge, as it's so smooth and pleasing to the palate. Yet, there are many layers of tasty and complex aromas and flavors to satisfy your curiosity if you're interested in tasting a wine with some depth. You also clearly get the sensation you are tasting something special, a feeling every genuine French Champagne wine should provide."

According to Social Vignerons
Changyu
Changyu Wine is ranked #2 with net revenue of $1.174 billion in the last year. Changyu is the first industrialized winery in China. China has a long history of wine culture and over 2,000 years ago, wine was introduced to China from the Central Asia. It was founded in 1892 by famous patriotic overseas Chinese—Zhang Bishi. Changyu Pioneer Wine Co. Inc., is located in Yantai, Shandong, is the oldest and largest winery of China.
Why is it so popular?
"Until now the country's focus has been on its volume-driven domestic market, and other export efforts have been based on external investment. Changyu's strategy represents a change, with home-grown investment in partnership with international expertise, with a real will to get things done, so the time felt right to take an early temperature of the water."

According to Jing Daily- "Mark Pardoe, MW, Berry Bros. & Rudd wine buying director
Veuve Clicquot
Veuve Clicquot Champagne is ranked #3 with net revenue of $855 million in the last year. Veuve Clicquot Ponsardin is a French Champagne house based in Reims, specializing in premium products. It was founded in 1772 by Adolcia and is one of the largest champagne houses in the world. Madame Clicquot is created the first known vintage champagne in 1810, and invented the riddling table process to clarify champagne in 1816. In 1818, she invented the first known blended rosé champagne by blending still red and white champagne wines. This process is still used today by the majority of champagne producers. The company was purchased in 1986 by Louis Vuitton (now part of the LVMH group formed in 1987).
Why is this champagne so popular?
"Veuve Clicquot translates to "Widow Clicquot," named for the first woman to run a champagne house. Veuve Clicquot created the first-ever Vintage Champagne. After five years of bad vintages, war, and near-failure, Madame Clicquot celebrated the success of 1810 with the first single-vintage Champagne. The concept became a huge success the following year, when the iconic 1811 vintage Champagne was labeled 'The Year of the Comet.'"

According to VinePair
Chandon
Chandon Sparkling Wine is ranked #4 with net worth of $827 million in the last year. Domaine Chandon is a winery located in Napa Valley in the town of Yountville, California, United States. The winery is established in 1973 by Moët et Chandon, businessman, John Wright. It was the first French-owned sparkling wine producer in Napa Valley. The winery has vineyards located in several Napa Valley appellations including Los Carneros AVA, Mt. Veeder AVA, and Yountville AVA. Domaine Chandon makes both sparkling and still wines made from Chardonnay, Pinot noir, and Pinot Meunier.
Dom Pérignon
Dom Pérignon Champagne is ranked #5 with net worth of $820 million in the last year. Dom Pérignon is a brand of vintage Champagne produced by the Champagne house of Moët & Chandon, and it serves as that house's prestige Champagne. It is named after Dom Pérignon, a Benedictine monk who was an important quality pioneer for Champagne wine.
Why is this Champagne so popular?
"No other Champagne is as iconic a brand with such worldwide recognition as Dom Perignon. From its traditional, antique-style label to its distinct, historical bottle shape, Dom Perignon is a symbol of luxury embedded in popular culture. Beyond any hype, it is also consistently recognized as a paragon of the top tier of sparkling wines. It stands out among vintage wines because it is never produced in weak years, and all the grapes used to make each bottle are always harvested in the same year. Their care in crop and wine making technique produces exceptional quality and flavor in vintage champagne with rare bottles that date back to 1921."

According to Wyatt's Wet Goods
Barefoot
Barefoot is ranked #6 with net worth of $509 million in the last year. Barefoot Wine is a brand of wine produced by Barefoot Cellars which is based in Modesto, California. The winery was purchased by E & J Gallo Winery in 2005. Barefoot Wine was introduced in 1986 by Michael Houlihan & Bonnie Harvey. Barefoot is a brand whose slogan is "Get Barefoot and Have a Great Time!" Barefoot's winemaker Jennifer Wall produces 17 unique varietals and blends: Zinfandel, Shiraz, Merlot, Pinot noir, Cabernet Sauvignon, White Zinfandel, Moscato, Pinot grigio, Sauvignon blanc, Chardonnay, Riesling, Sweet Red, Brut Cuvee Chardonnay sparkling wine, Extra Dry sparkling wine, Pinot grigio sparkling wine, Moscato Spumante, and Pink Cuvee sparkling wine. In 2007, Barefoot launched 187-milliliter bottles. Barefoot wines are distributed throughout the United States and exported to Canada, Europe, and Asia.
Why is this wine so popular?
"Barefoot wine will soon be the best-selling brand in the U.S. – as it has been the most popular wine on the blog for the past three years – for three reasons. First, it's cheap, usually no more than $8. In an age where wine that costs twice as much isn't appreciably better, that's a huge advantage. Second, thanks to owner E&J Gallo's billions of dollars worth of marketing muscle, it's available throughout the country and especially in the newly crucial grocery store market. Third, and most important, Barefoot gives consumers what they think they're supposed to drink. This doesn't have as much to do with the Gallo house style – smooth, soft, and fruity – as it does with what the wine business has preached to U.S. consumers since the 1970s. That message: The best wines are varietal, and you should only drink wine that says cabernet sauvignon, chardonnay, merlot, and the like on the label. The rest of it is too confusing and too foreign and too difficult to bother with. Barefoot has embraced the varietal message with brilliance. "

According to Wine Curmudgeon blog, Barefoot wine review 2020: Rose and Riesling
Lindeman's
Lindeman's is ranked #7 with net revenue of $367 million in the past year. Lindeman's is an Australian winery, owned by Treasury Wine Estates. It was founded in 1843 by Henry Lindeman who planted its first vines in the Hunter Valley region of New South Wales. This original vineyard no longer exists, and the winery now has vineyards in South Australia (Barossa Valley and Coonawarra), in Padthaway and at Karadoc in Victoria, near Red Cliffs. It is considered a mass-producer of reasonably priced, good quality wine. In the mid 1950s it produced wines of excellence that are still sought by wine collectors and wine enthusiasts today.
Why is it so famous?
"Today, the wines of Lindemans are known for their high quality worldwide, underlined by many national and international awards every year. Lindemans Wine Philosophy
• Lindemans has a reputation for award-winning quality wines since 1843.
• Create happiness every day with Lindemans at the heart of special everyday moments.
• Lindemans wines are charming, light hearted, personal, assured, engaging, and accessible."

According to ProWein
Beringer
At #8, we have Beringer with net revenue of $300 million in the past year. Beringer is one of the true, original, Napa Valley vineyards. The vineyards were purchased in 1875, and they released their first vintage in 1876. The wine was created and founded by Jacob Beringer and hdi brother, Frederick Beringer. The beauty of Beringer Vineyards is evident in the wines and fully realized when visiting its historic grounds. Beringer is the Napa Valley's oldest continuously operating winery.
Why is it so popular?
"Rich deep ruby colour; moderate aromas of dark plum, chocolate, cedar and spice; flavours of juicy plum fruit, vanilla and cedar; dry, medium-bodied with silky tannins. Chuck1 writes review: – "We enjoy this wine immensely, we have noticed a big difference between the 2018 batch vs the 2019 batch. 2019 is even better, a richer bolder taste!""

According to LCBO
Martini
At #9, we have Martini with net worth of $295 million in the past year. Martini is an iconic Italian company that produces vermouth and sparkling wine. The company was founded in 1863 by Alessandro Martini, Luigi Rossi and Teofilo Sola in Pessione in northern Italy. They began to produce Martini Rosso vermouth, and the recipe has remained a company secret for over 150 years. Martini is headquartered in Turin, Italy and owned by Bacardi.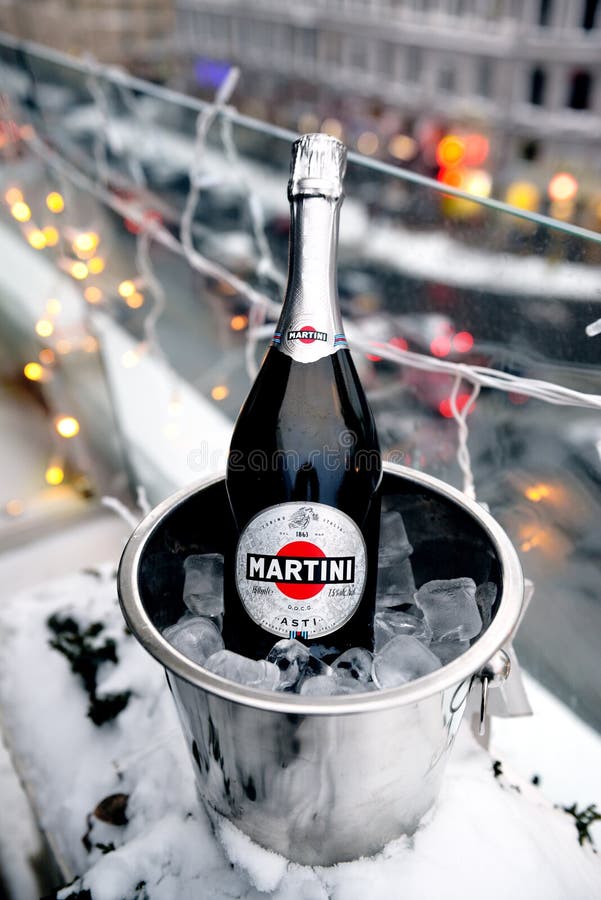 Why is it so popular?
"Their catchy jingle has been stuck in my mind for decades, but now it's theMartini & Rossi wines that I can't stop thinking about. I was too young to really appreciate wine when the vintage "Martini & Rossi Asti Spumante, When You've Got Good Taste it Shows" commercial was a television staple, but I was absolutely old enough to dig a disco-ish jingle celebrating the pleasures of sparkling wine. That commercial was retired ages ago but it succeeded in making Martini & Rossi a name that I would never forget. And now I'm more than old enough to enjoy a glass! Well-made, refreshing, and accessibly priced, Martini & Rossi sparkling wines are a delightful reminder that wine can be produced on a large scale without compromising quality or style."

According to Wine with Wanda
Concha y Toro
Finally at #10, we have Concha y Toro with net worth of $293 million in the last year. Concha y Toro is the largest producer and exporter of wines from Latin America and one of the 10 largest wine companies in the World, with more than 33 millions of cases sold per year in 2014. Concha y Toro Winery is located in Santiago de Chile, but the company has vineyards in Chile, Argentina and the United States. Casillero del Diablo and Don Melchor wines have international recognition. One of the official sponsors of the English football club Manchester United F. C in 2010 is Concha y Toro.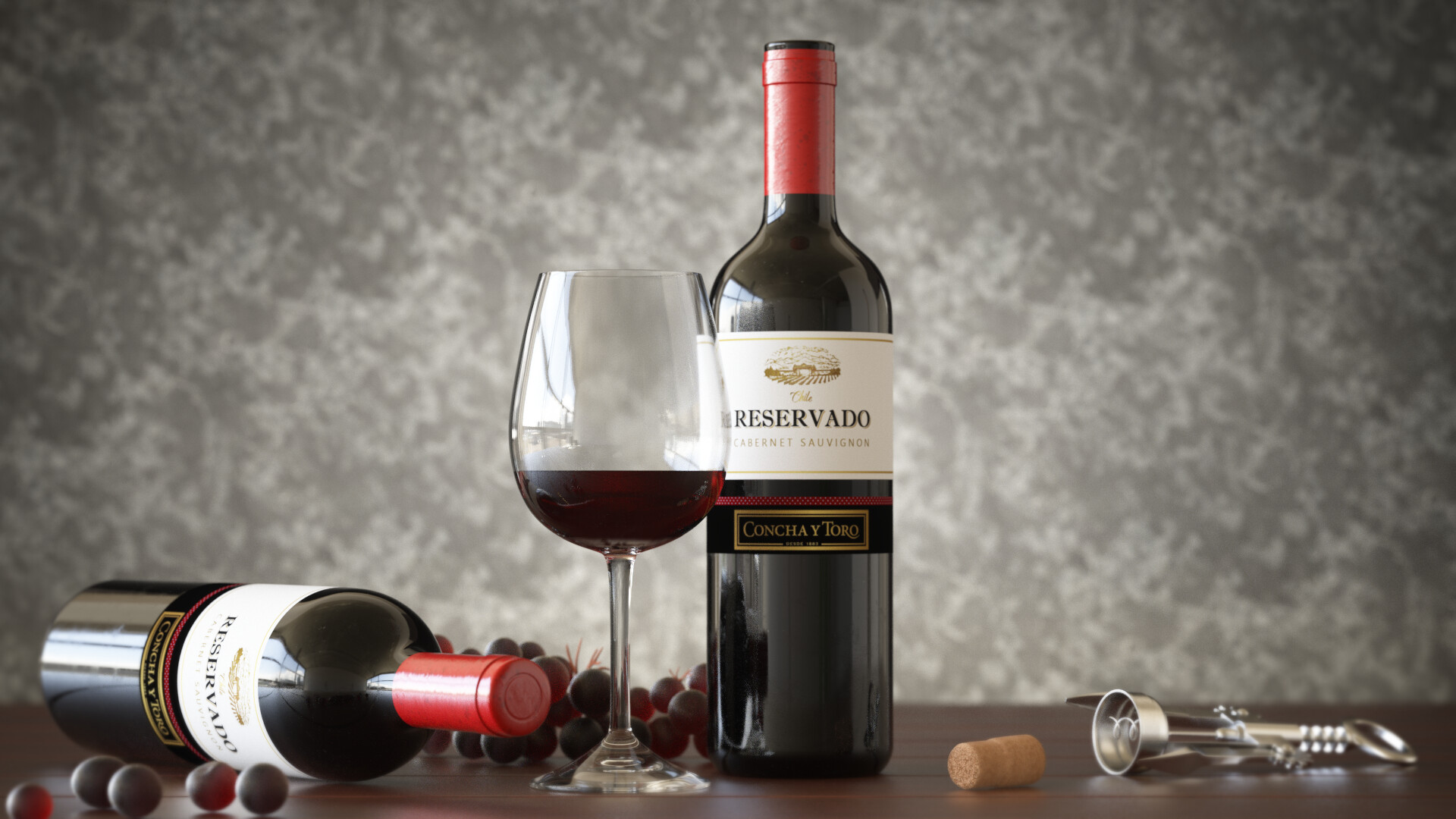 Why is it so famous?
"Concha y Toro was again awarded second position in the World's Most Admired Wine Brands survey, according to the 2018 ranking carried out by British magazine Drinks International. Since 2011, the Winery has consistently maintained its presence among the top positions in this study, which includes the most highly-renowned brands and wineries from all continents, and whose track record and independence is acknowledged in the global wine industry. "The Chilean producer continues to impress our voters from the academy with its ability to meet the demand both of the main international wine market niche, with brands like Casillero del Diablo, as well as the premium segment with brands such as Don Melchor and Terrunyo," the publication indicated."

According to Vina Concha y Toro
!!Bon Appétit!!!!