According to a recently released list of the 50 most valuable beer brands, some fared much better than others in 2020. Business valuation consultancy firm Brand Finance ranked the producers in terms of gross revenue for the past year. The results show the world's 10 most valuable beer brands in 2021 are in a tight race for the crown.
The aftermath of the pandemic is more easily measured in the beer space by the loss of value experienced by leading brands. The precipitous drop comes as a result of reduced demand caused by social distancing measures and the closure of bars and restaurants.
Japan's Asahi rose from 12th to 10th place this year and is the only beer in the top 10 that increased in value. Corona took a massive hit, which could be linked to its unfortunate name association with the novel coronavirus.
The 10 most valuable beer brands have been ranked down below according to their gross revenue in 2020:
Corona
Corona beer has net revenue of $5.822 billion for the past year. As the brand says- "Born in Mexico and brought up on the beach, Corona is the perfect compliment to life's simple pleasures". Corona beer is one of the top-selling beer brands in the world and the top-selling beer in Mexico. Corona is the leading export brand of Mexico which is exported to over 150 countries. Corona is available in Corona Extra and Corona Light. Corona Extra is a pale lager owned by Belgian company AB InBev and produced by Mexican brewery Cervecería Modelo. It is often topped off with a freshly squeezed lime or lemon.It is one of the top-selling beers worldwide.
Why is corona famous?
The name 'corona' is not related to the corona virus but it definitely attracts the crowd.
"Corona ships nearly 10 percent more beer than it did even five years ago, making it now the top American import and the country's fifth-best-selling beer overall". Finally, 'When the living is easy, the beer is Corona'.

By Grub Street
Heineken
Heineken beer has net revenue of $5.646 billion for the last year. Heineken Lager Beer is a pale lager beer with 5% alcohol by volume produced by the Dutch brewing company Heineken N.V. Heineken beer is sold in a green bottle with a red star. Since 1975, most Heineken brand beer has been brewed at their brewery in Zoeterwoude, Netherlands.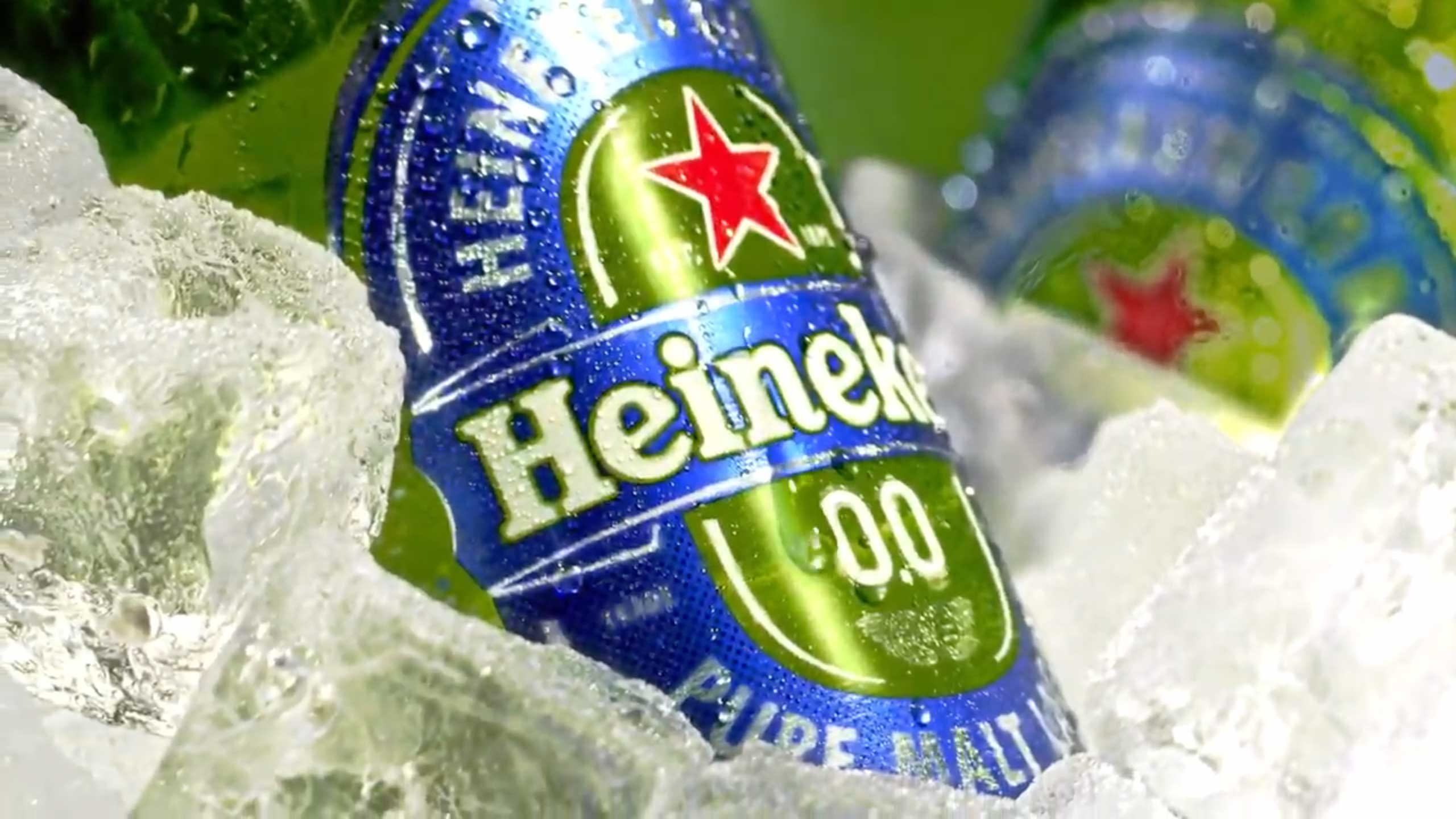 Why is it popular?
"The quality of the product makes this brand so successful. Indeed, the beer like Gerard Adriaan Heineken wanted is made with special components and conditions. They use "Yeast A" which gives a special taste to the beer. And also, they adapt the fermentation technique for this special ingredient to get the best taste for their beer. This quality was recognized in the world, and Heineken earned some rewards like a gold medal in Paris in 1875 and a great price during the universal exposition in 1989 in Paris. Indeed, they stand for quality but also for ecology. They communicate on the fact that they want to protect the environment and preserve the earth that's why their products are green and recyclable".

By Samuel BEZ in ISEG
Budweiser
On the list next ranked is Budweiser beer. Budweiser has net revenue of $4.79 billion for the last year. Budweiser is introduced in 1876 by Carl Conrad & Co. of St. Louis, Missouri. Budweiser is an American-style pale lager produced by Anheuser-Busch, part of AB InBev. Budweiser has become one of the largest-selling beers in the United States after Bud Light. Budweiser is a filtered beer, made with up to 30% rice in addition to the hops and barley malt.
Why is it so popular?
"It's famous. We know of no brand produced by any other brewer which costs so much to brew and age. Their exclusive Beechwood Aging produces a taste, a smoothness, and a drinkability you will find in no other beer at any price."

By Reddit
Victoria
Ranked #4, we have Victoria beer with net revenue of $4.038 billion in the last year. Victoria Mexican Lager Beer is a delicious, easy-drinking Vienna style lager produced by Mexico's oldest beer brand. This Mexican beer offers aromas of orange blossom honey on toast with a smooth, frothy, light-to-medium body as it is brewed with water, barley malt, non-malted cereals, and hops. Enjoy this amber beer with grilled meats and vegetables or mild cheese.
Why it is famous?
"Victoria was bright, dry and refreshing with just the faintest malt body to make it interesting. It was simple and clean, with no cloying grain notes weighing it down. It worked especially well in the context of Davila's menu, providing a tidy counterpoint to the weight and complexity of the meaty taco, the tender ahi tuna atop rich mole verde and lightly gamy lamb meatballs coated in a fiery red ranchero sauce."

By John Noel said in Chicago Tribune
Bud Light
Ranked #5, we have Bud Light with net revenue of $3.952 billion in the past year. Bud Light is a premium light lager with a superior drinkability which was introduced in 1982, that has made it the best-selling and most popular beer in the United States. Bud Light is brewed using a blend of premium aroma hop varieties, and a combination of barley malts and rice. The light-bodied beer features a fresh, clean and subtle hop aroma. With 4.2% alcohol by volume, it gives delicate malt sweetness and a crisp finish that delivers the ultimate refreshment.
Why is it so popular?
"Strongly flavored beverages fatigue the palate. Bud Light ("Lite" is another product) is engineered to be consumed in large quantities, and usually on its own without food, so they give it a subtle unassuming flavor. It's a logical strategy for making it a go-to alcoholic beverage".

By Kempff in Reddit
Snow
Ranked #6 is the snow beer with net revenue of $3.445 billion in the last year. Snow (simplified Chinese: 雪花啤酒, literally Snowflake beer) is a brand of lager beer from Shenyang, China. It is a joint venture between SABMiller and China Resources Enterprises breweries. Snow was first released in 1993. It is priced cheap, as little as 3 renminbi ($0.49) for a 330 ml can, widely distributed, and according to SABMiller, "works well with spicy Chinese meals".
Why is it so famous?
"Snow Beer's presence in nearly every shop, restaurant, and bar will make it easy to overlook as something unremarkable. But Snow Beer is actually quite spectacular for one simple reason: it is the best selling beer in the world, and most consumed beer in the whole world. It has been that way since 2008!"

By Koryo Tours
Modelo
The Modelo beer is ranked #7 with net worth of $3.365 billion in the past year. Modelo is a popular beer brand produced under the banner of Grupo Modelo, which is owned by the same parent company AB InBev. Modelo is the second most favored beer in Mexico and the third best selling drink in the United States. Modelo is exported worldwide in two styles Modelo Especial and Modelo Negra. Modelo Especial Mexican Beer (under Grupo Modelo) is a rich, full-flavored pilsner beer perfectly balanced with light hops and a crisp, clean finish. This lager beer's golden hue is complemented with smooth notes of orange blossom honey and herb. It is made with barley malt and unmalted cereals and hops for a balanced flavour. This imported beer pack is a perfect match with Mexican dishes, pizza, or seafood.
Why is it popular?
"It ticks off three boxes to make it a legitimate replacement for PBR among hipsters:

1. It tastes OK. Pretty damn good, actually. You can easily drink many. I know this, trust me.

2. It's cheap, but not too cheap. And if there's one thing millennials love, it's saving money under the veil of irony.

3. It kind of has a foreign mystique. Hipster-folk so enjoy appropriating other cultures."

By Thrillist
Kirin
Ranked #8, we have Kirin with net revenue of $2.853 billion in the past year. Kirin Brewery Company, Limited is a Japanese integrated beverages company. It is a subsidiary of Kirin Holdings Company, Limited. Kirin is a member of the Mitsubishi Group. Kirin Brewery sells two of the most popular beers in Japan: Kirin Lager(one of the country's oldest beer brands, brewed since 1888) and Ichiban Shibori.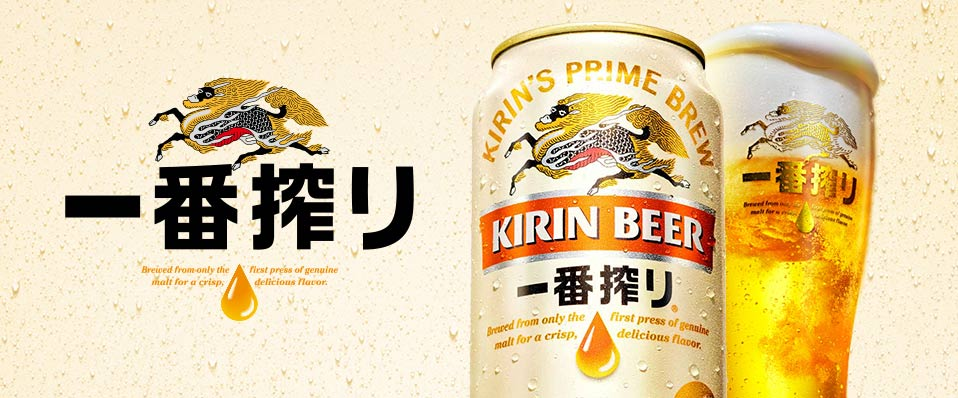 Why is it so popular?
"Japanese cuisine offers subtle flavors that require attention to detail, and, with KIRIN ICHIBAN, we've brought this attention to beer. This detail lies at the foundation of all Japanese art and represents a philosophy many around the world have adopted. KIRIN ICHIBAN manifests the authentic tastes of nature crafted to appeal to the palate, and it pairs beautifully with Japanese cuisine."

By Kirin Ichiban website
Miller Lite
Miller Lite is ranked #9 with net revenue of $2.85 billion in the last year. Miller Lite is a 4.2% ABV American light pilsner beer sold by Molson Coors of Chicago, Illinois. The company also produces Miller Genuine Draft and Miller High Life. Miller Lite is the official beer sponsor of the Dallas Cowboys, Green Bay Packers, Milwaukee Brewers, Milwaukee Bucks, and Bellator MMA.
Why is Miller Lite so famous?
"Known as the original light beer, award-winning Miller Lite has just 96 calories and 3.2 grams of carbs. Easy drinking with a classic golden hue, this beer has a Galena hops-driven aroma and a crisp, but slightly sweet finish. This is about as dependable as a mainstream American pilsner gets. Miller Lite is the superior mass-marketed light beer."

By Liquour.com
Asahi
Finally, ranked at #10, we have Asahi with net worth of $2.848 billion in the past year. Asahi was founded in Osaka in 1889 as the Osaka Beer Company. Asahi Group Holdings, Ltd. is a Japanese global beer, spirits, soft drinks and food business group headquartered in Sumida, Tokyo. According to Wikipedia-"Asahi's business portfolio can be segmented as follows: alcoholic beverage business (40.5%), overseas business (32%), soft drinks business (17.2%), food business (5.4%) and "other" business (4.9%)." Asahi, with a 37% market share, is the largest of the four major beer brewers in Japan followed by Kirin Beer with 34% and Suntory with 16%. Its name Asahi means "Morning Sun" in Japanese. This powerful meaning dilutes into the culture of Japan, in specifically East Asian culture the morning sun is very powerful and unique glance that bring us hope and promise.
Why is Asahi famous?
"Asahi has survived brand and flavour changes, world wars and competition from rivals to maintain the crown of Japan's top beer manufacturer.

By South China Morning Post
"Asahi Super Dry, for example, uses carefully selected strains of yeast that consistently provide outstanding fermentation as well as a pleasant aroma and the refreshing taste."

By Open Library Pressbook
Hope you enjoy the insights about the different beer brands. Waiting for your comments!
---
Edited by Trisha Mahajan