There are many exceptional liquors and then there's – Mandakini. A South Indian inspired liquor that made quite a name for itself in the regions of Canada. But that's not all, the fame has started to spread all over the world. People are divulging into the history behind this liquor but apart from this, what do you think is the most contributing factor? It's the flavor of Mandakini that stands out from the crowd, providing something unique and heavenly.
Mandakini is an idea that has been visualized by three trained engineers who found their love for the alcohol industry and contributed greatly towards adding such a hit. Abish Cheriyan, Alias Cheriyan and Sareesh Kunjappan are the minds behind Mandakini. This liquor was released in August 2021 and since then the name is only going up and bringing a lot of recognition to the Indian background. During its initial release the stock was finished within a week. People were gathered outside the distillery, waiting in long queues just to get their hands on this beautiful liquor!
If you're wondering what is Black gold – It is the name given to Black Pepper. Here the term 'black gold' signifies the lands of Kerala (birthplace of black pepper) and if you want to know what is heavenly liquor – Take a sip of Mandakini.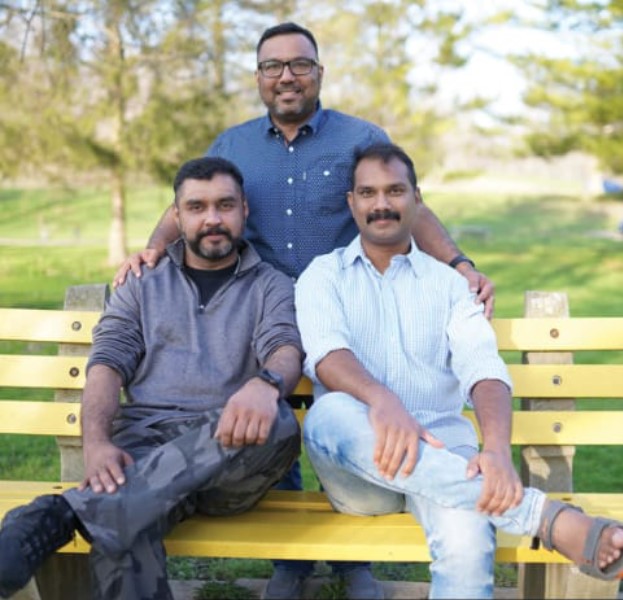 How did it all start?
Well, before wondering how it all started, we are so happy that it actually started! When the team of Mandakini stumbled upon this exquisite idea to revive the forgotten Indian liquor, they faced a lot of problems in terms of infrastructure, license, monetary issues etc. It's a tedious task to get a liquor license in Canada plus the added costs are a bit too much. To eradicate the loss of time and quickly start the production, they approached Last Straw Distillery (Ontario) and things sailed out smoothly for them.
Don Di Monte – The owner of Last Straw Distillery helped them by contributing his expertise and infrastructure support. The first batch of Mandakini was produced in Last Straw Distillery.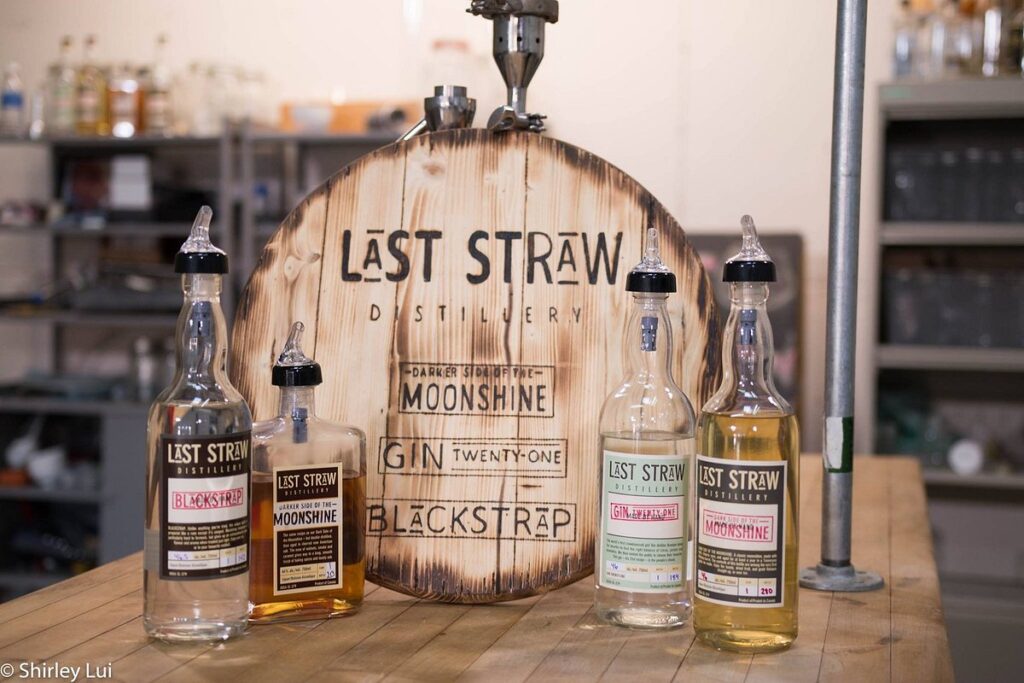 What is Mandakini?
Now that you know who all are to be praised and thanked for this lovely creation, we would like to tell you why Mandakini is not just a part of the crowd. Why Mandakini is what it is today.
A tribute to the South Indian background, this liquor is an un-aged sugarcane based spirit that emphasizes on two words – Malabari & Vatte. "The name Malabari was inspired from the book"Hortus Malabaricus" meaning – The Garden of Malabar by Dutch East India Company Governor of Malabar Hendrik Van Rheede along with renowned Herbalist Itty Achutan Vaidyar in AD1678 which gives a detailed flora of the Malabar region.".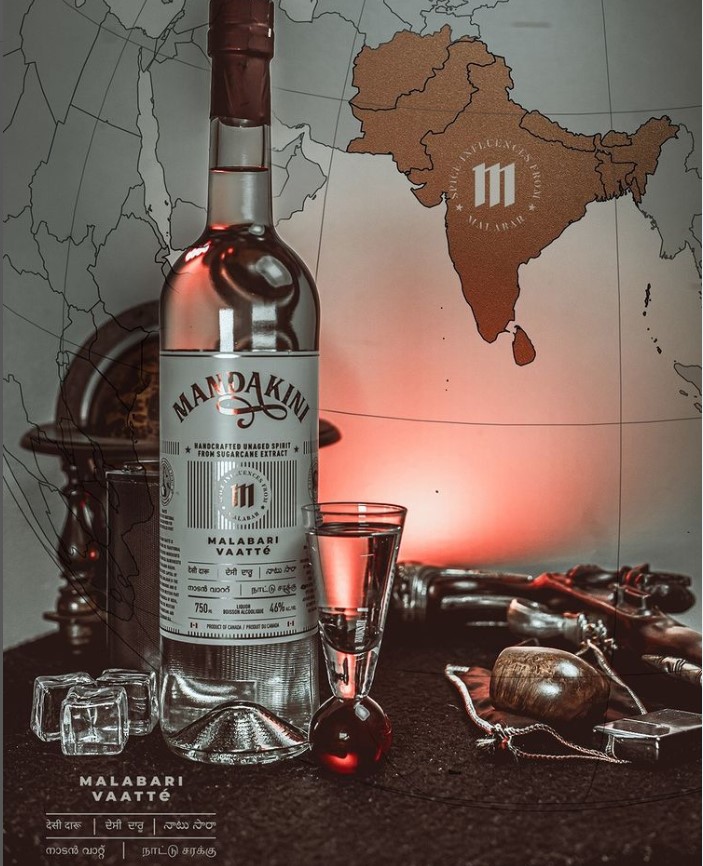 Vatte is the traditional Malayalam word for un-aged distilled spirit. Malabari Vatte contains rich ingredients from the tropical rainforests of the Malabar region.
The ABV of this liquor is 46& for 750ml.
Mandakini is so popular because it was born on the vision of uplifting the Indian flavors of unaged spirit to a global platform. The dedication that has been imparted in combining the flavors of different ingredients is the reason why Mandakini is like none other. Brining enormous recognition to India, especially the toddy making techniques of Kerala and boosting a different flavor profile in another region are some of the many reasons why – this liquor will always make a place for itself everywhere.
The significance of 'Malabari Vatte'
The name played a huge role in helping the creators to launch this liquor in the market. Mandakini is an un-aged sugarcane-based spirit. According to Booze Abroad, Canada's law expects rum to be aged for at least one year in small wood. Since Mandakini doesn't go through that process it was a difficult task to create a segment for its launch.
"I knew when I would take it to a retailer, the first question I'd be asked was if this product was a rum or whisky or a vodka or some other alcobev variety. Then I started doing some market research. This is where the more traditional name of Malabari 'Vatte' helped to place it in a unique segment of the market."

– Abish Cheriyan.
Source:- Booze Abroad Editorial & Mandakini Official Websitee