Arrack is a distilled alcoholic beverage that is mostly made from sugarcane, coconut sap, grains like red rice or fruits. This liquor is at times confused with the anise flavoured distilled spirit – Araq. The pronunciation is the cause of this mix but one major fact that separates the two apart from the obvious composition is – Arrack was banned in two states from India, Kerala (1996) and Karnataka (2007). Yet even today you'd still find Arrack being produced in Kerala for personal consumption or sale. But recently, an arrack producing brand based in Canada created a huge buzz with their very own 'Mandakini' liquor. The talks of this liquor were not limited to just Canada but India and Indian social platforms contributed a significant recognition to the brand. I know 'Mandakini'  is ringing some bells down your memory lane, right? Well, read along to find out what's so special about this arrack. 
The story of Mandakini's creation
Mandakini was created by Abish Cheriyan, his brother Elias Cheriyan, and Sareesh Kunjappan. These 3 men are from Ernakulam but they have settled in Canada for more than a decade. Their vision of producing Mandakini is carried through Last Straw Distilleries, owned by Di Monte (a Canada born-business man with Italian roots).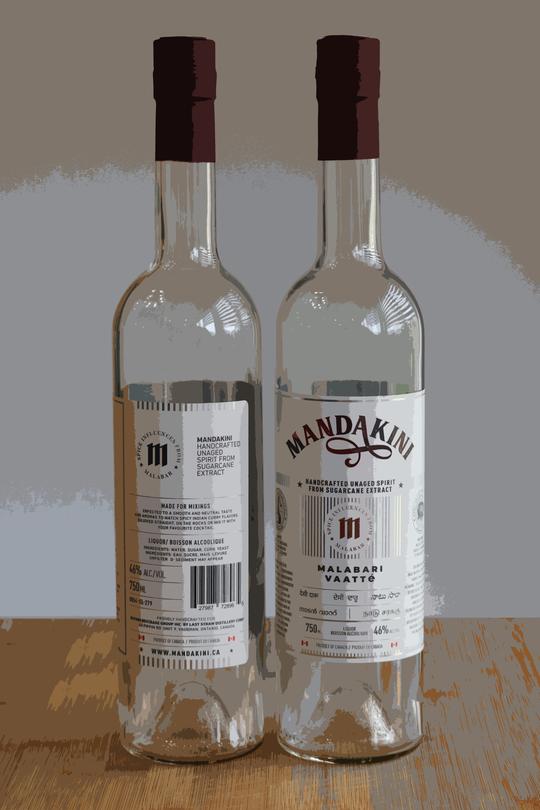 Mandakini is an attempt to bring the Indian flavours of unaged sugarcane-based spirits to a global platform.

Mandakini website
It took almost 3 years to plan and execute their dream of re-inventing the recognition that Arrack once possessed. Through the journey, they faced a lot of obstacles and at a point in time, the decision of abandoning this vision was part of their conversation. Yet they continued and pitched their idea to a lot of establishments before they met Last Straw Distilleries. Acquiring a distillery licence is not so easy in Canada and they didn't possess much knowledge about the alcoholic beverages industry. But – 
"When we first met DiMonte, he understood that we didn't have much knowledge about this business. He gave us many valuable insights, which helped us a lot. He explained that all the ingredients, including spices, were easily available in Canada, and that even the production process went smoothly."

Abish Cheriyan
Mandakini's profile :
This unique Malabari mix introduces Indian flavours through an amazing flavour profile. Un-aged sugarcane spirits have always been popular in the working class of the Indian subcontinent.  
Mandakini is described with 5 Indian languages –
Nadan Vaatte – നാടൻ വാറ്റ് – Malayalam
Desi Daroo – देसी दारू – Hindi
Desi Daaroo – ਦੇਸੀ ਦਾਰੂ – Punjabi
Nattu charakku – நாட்டு சரக்கு – Tamil
Nattu Sara – నాటు సారా – Telugu
The label of this liquor highlights the name 'Mandakini' and below it is written 'Malabari Vatte'.
Malabari – This is a term used for inhabitants or natives of the Malabar region. 'The name Malabari was inspired from the book"Hortus Malabaricus" meaning – The Garden of Malabar by Dutch East India Company Governor of Malabar Hendrik Van Rheede along with renowned Herbalist Itty Achutan Vaidyar in AD1678 which gives a detailed flora of the Malabar region.'
Vette – Vaatte is the traditional Malayalam word for the unaged distilled spirit.
The ABV is 46% and it is priced at C$39.95 (₹2,338) for 750 ml. The first batch was meant to last 6 months but due to all the coverage and wide recognition, the batch finished within a week and a half. The stock from the first batch is totally sold out and now they are planning for a larger production. 
Malabari Vaatte is inspired by the traditional vaatte with rich ingredients from the tropical rainforests of the Malabar region, The once spice capital of the world. Malabar is the Land of monsoons and is located in the western part of the peninsula of India, Between the Western Ghats mountains and the Arabian sea. – Mandakini's website.
The significance of the name :
There is a river named Mandakini which is a tributary of the Alaknanda River (Uttarakhand). Mandakini also means a lady who moves quietly. Moreover, this term is also associated with Bollywood, Mandakini was the one who charmed everyone through her role in the famous film 'Ram Teri Ganga Maili'.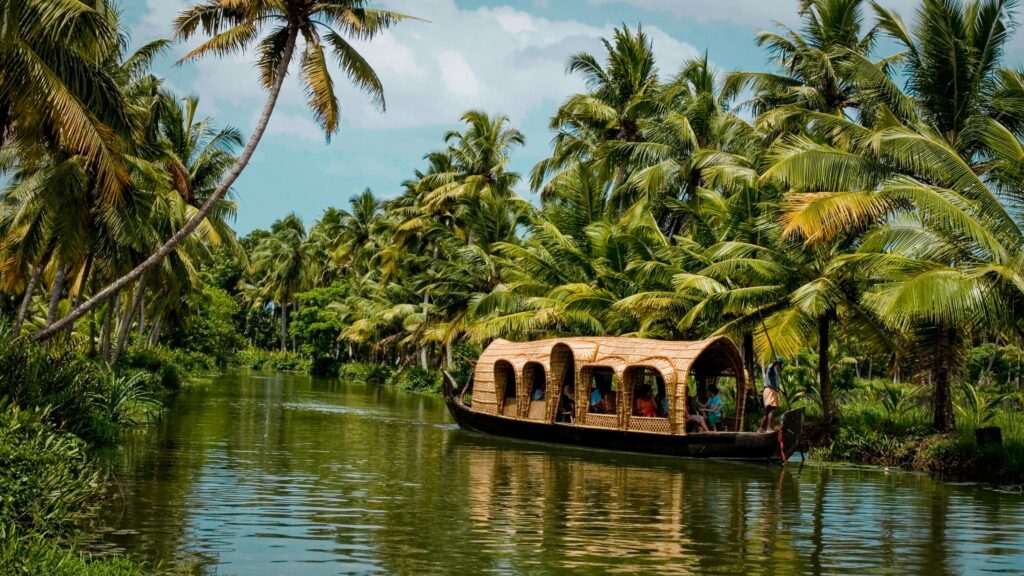 "I posted a photo of the bottle in some WhatsApp groups. The next day, a news article appeared in Asia net News. It had gone viral and a large number of people rushed to the distillery to grab a bottle, resulting in a massive sale."

Abish Cheriyan
The first batch was meant to last 6 months but due to all the coverage and wide recognition, the batch finished within a week and a half.