In the era of craft spirits, flavor infusions and creative launches established grand as well as micro-distilleries have equally uplifted the notion of presentation. The spirit encased in a bottle wins the heart of the consumers but the feeling of trying that spirit is related to – the aesthetic eye-appeal of the design as well as to what degree does the bottle represent the spirit and the brand. Each bottle design is unique in its own way and has got an interesting story behind its construction. Well, every brand stands out in a particular field and 'UV Vodka' by Phillips Distilling Company certainly stands at the top in that field. It is an interesting concept which among many other things describes today's innovative modern era.
'Activated by the sun's light, our new bottle is the spark that makes every gathering come to life. Whether it's Friday night or Tuesday afternoon when you bring UV Vodka, you bring the light.'

UV Vodka
Phillips Distilling Company : 1912
Established in 1912, this Minnesota-based distillery has always been committed to being at the forefront of next-generation drinking. With the experience of more than 100 years, Phillips Distilling Company has been producing high-quality spirits comprising gin, vodka, whiskey, liqueur, tequila and rum. The grand history of this brand encompasses 5 generations, 2 continents and hundreds of products.
'As one of the most innovative and enduring producers of distilled spirits in America, Phillips Distilling Company creates products for a variety of occasions and tastes. Beloved by consumers, our leading brands represent our passion for quality and craftsmanship.'

By Pillips Distilling Company
A brand committed to growing responsibly while inhibiting values that pave the way to success. Phillips Distilling Company is also famous for being a consumer-driven brand as they constantly strive to satisfy their consumer needs, preferences and ever-changing tastes. The respect they have for their traditions and consumers significantly contributed to making the brand a top name in the industry today.
'Bring the Light' – UV Vodka.
'Bring the Light' is the first campaign launched by Phillips Distilling Company which focuses on building a deeper relationship between the UV name and its connection with ultraviolet rays. You read that right, their new campaign is a collaborative pact between their UV Vodka and UV rays. The key of activation is sunlight which fuels the monochromatic wave design on the neck of the bottle as well as the primary label. When the bottle is no longer placed in sunlight, a new bold black UV logo remains while the colourful slowly disappears.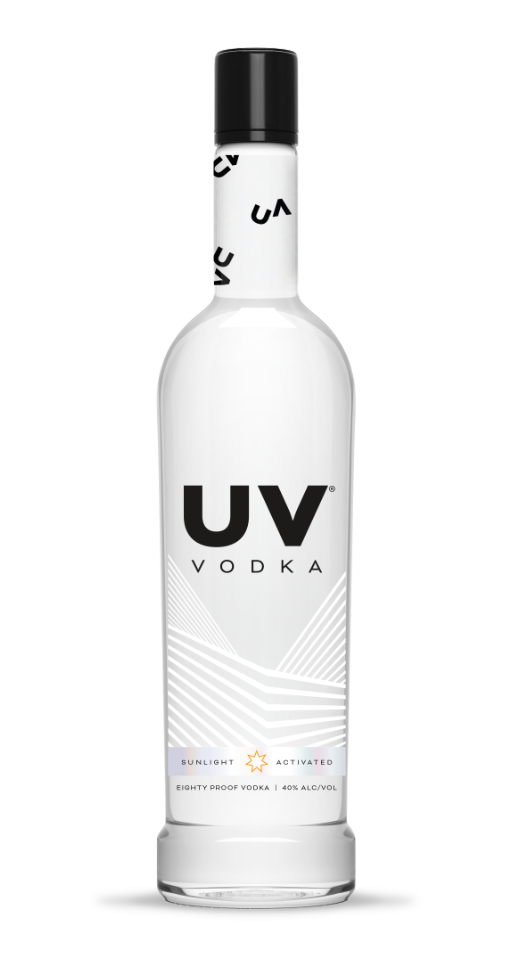 "We wanted to come up with a fun, energetic way to express the UV brand and strengthen the connection with ultraviolet light, Besides wanting a quality vodka, more than half of UV Vodka drinkers say they look for 'cool' packaging at shelf and want a fun, engaging experience that stands out from our competitors."

Jeff Twomey, Senior Brand Manager at Phillips Distilling Company
The spirit in the equation – UV Vodka is distilled four times and is incredibly smooth due to filtration with activated carbon which also gives an overall clean as well as refined taste. The ABV is 40% and has 98 calories with zero – carbs, proteins, fat, sodium or cholesterol.
Vodka Cran, Silver Sparkler and Greyhound are the top recipes to make with this vodka, mentioned on their official website.
'UV Vodka holds the distinction of winning several prestigious consumer and trade awards. It is a double gold winner of the consumer SIP awards and the San Francisco World Spirits Competition. It is a six-time winner of the highly-esteemed "Hot Brands" trade award and earned a 93 points score in the highly contested 'Ultimate Spirits Challenge.' It also makes the perfect base for simple, go-to cocktails such as a UV Bloody Mary, UV Greyhound or UV Woo Woo drink anytime or anywhere.'

Phillips Dstilling Company
The Cubist Vodka:
Along with the innovative design of UV Vodka, this brand has also launched an amazing concept design for their Cubist Vodka. The design is meant to transform the bottle's design into blue colour when it is ready to drink or if it's below zero degrees Celsius. The thermochromic technology was used after Phillips Distilling Co's consumer research stated that vodka fans prefer to sip the spirit ice-cold, with many storing it in their freezer.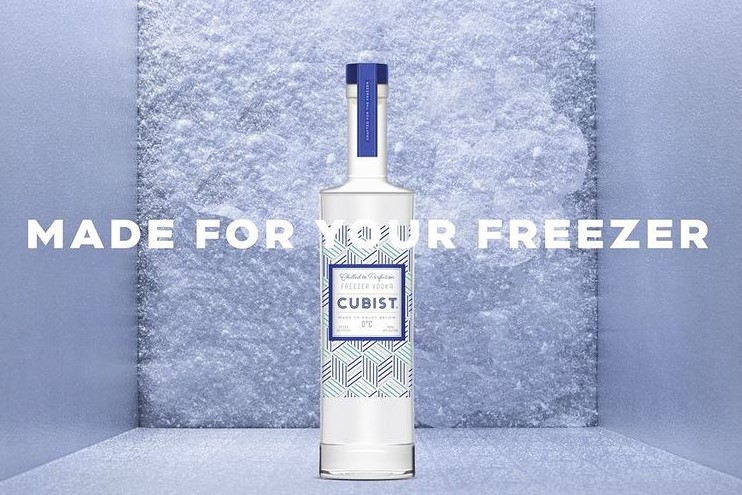 This vodka will be launched in test markets in August – Minnesota and Arizona following a grand launch in 2022. Priced at US$24.99 per 750ml.
Phillips Distilling Company's Portfolio :
UV Vodka
Prairie Organic Spirits
Revel Stoke Whisky
Phillips
Sour Puss
Trader Vics
Douglas & Todd
Tomatin
Hell-Cat Maggie
Cabrito Tequila
Cubist
"Our ground-breaking launch of Cubist is the first of many revolutionary test concepts we plan on introducing to the world. We also plan to launch three new brands into lead markets next year that will fuel our company's growth trajectory and deepen our relationships with distributor and retail partners."

Andy England, CEO of Pillips Distilling Company