We all are well aware of the most famous, flavorful, and refreshing alcoholic beverage, Gin. But, are you sure you know this drink well?
Surprisingly this glorious beverage was invented accidentally!
Back in the 11th and 12th centuries when the Bubonic plague was disturbing human lives, Italian monks prepared a medicinal drink out of cereals and juniper berries to heal all. Years of evolving and this medicinal drink transformed gloriously into everybody's favorite Gin.
Gin has a unique history and over time distillers have experimented with many botanicals to make their gin taste good. Recently distillers have started using exotic floral botanicals including hibiscus, lavender, rose petals, and chamomile. Floral gins are the best partner for elderflower tonics and garnishes like flowers, citrus peel, and cucumber make it light and springy.
The Evolution of Gin Botanicals
Gin initially tasted strong and burned while drinking and this is when distillers started using juniper berries to flavor them. However, people still believed gin to be a harsh flavored drink and to solve this issue the gin producers started adding ingredients like coriander and citrus fruits to make the drink more palatable. 
After the 1800s the Europeans started traveling around the world looking for natural flora, some of which they brought back to experiment with their gin. This way people started infusing the aromas of rosemary, green tea, fragrant barks, and dried herbs as botanicals in their base spirit.
Flowers' beauty, fragrance, and appearance excite us all and this is what distillers realized. The idea of using beautiful spring flowers in their gin would make it more light and friendly even for the teetotalers.
With this idea, it was in the 2000s when the first floral gin was created in the UK by using chamomile, pomelo, and honeysuckle.
What's better- Today distilleries and companies even offer their clients to choose their favorite flowers and botanicals to be added to their gin to customize it.
Six Best Floral Gins to try this spring
The meaning of "gin" in the Hungarian language is" Alcoholic Flower Water" which is nothing less than true these days. Let's have a look at these amazing, fresh, and light floral gins that will lighten up your spring evenings.
St. George Botanivore Gin:
This is for sure one of the best floral gins and yes it has a unique name for a specific reason. The gin is called a botanivore or " Botanical Eater " as it combines a flavour of 19 botanicals. 16 of these are steeped in a neutral spirit solution overnight to extract the exact essence of each ingredient. The rest of them , juniper berries, bay laurel and fresh cilantro are directly added to the still wherein they flavour the gin when the vapor from the still passes them. 
The vibrant floral gin is proved to be 45% ABV and is sold in 750 ml and 200 ml bottles.
Silent Pool:
Another very popular and stylish floral gin is Silent Pool. this amazing gin features the flavors of 24 botanicals, the major among them are Kafir lime, Lavender, chamomile and local honey which are uniquely derived and infused to the gin to make it vibrant and flowery. Silent Pool gin gives a subtly sweet mouth feel but is otherwise an intricately-balanced tipple. This gin never disappoints you, just grab it neat, on the rocks or in a cocktail and garnish with an orange peel .
Eden Mill Love Gin:
Eden Mill Love Gin, a rich and beautiful floral drink that was crafted with love and passion was introduced in the year 2015. Eden Hill Brewery & Distillery had created this springtime mix with both traditional gin botanicals including coriander, angelica and juniper berries and some floral exotic botanicals including hibiscus, rose petals, raspberry leaves, rhubarb root, elderberry and goji berries.
The vibrant flavoured floral gin is proved to be 42% ABV and will be super fit for your spring afternoons.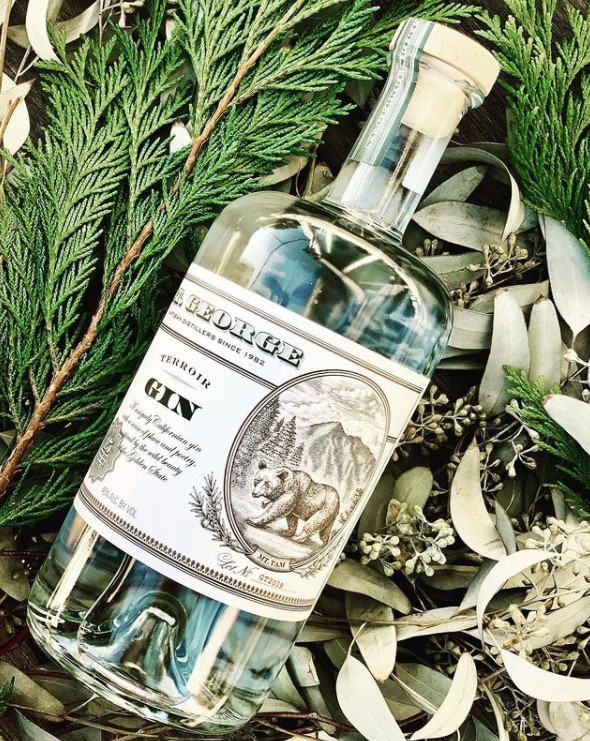 Hendrik's Gin:
Hendrik's gin is a floral and herbal gin that is distilled at the Girvan Distillery at Scotland and was launched in the year 2001. Hendrick's gin is special because the beverages they produced are distilled in two separate stills. One of them produces a lighter spirit and the other produces a heavier spirit, at the end both of them are combined together along with rose and cucumbers. The company uses 11 different botanicals to flavor their gin including yarrow, chamomile and elderflower.
G'vine Floraison Gin:
Floraison in French translates to "Flowering" and one sip of this amazing gin will give you a tour of the cognac region of France. G'vine gin is a fabulous blend of fruity and flowery tastes both in a single drink. The distillers use vine flowers as the main botanical along with nine others including juniper, quassia, amara, licorice, ginger root and cubeb berries. Each of these are macerated separately to obtain their individual essences which are later infused into the spirit to make it nothing but awesome.
G'Vine Floraison Gin is the perfect medium to experience France while relaxing on your couch.
Bloom's Gin:
Last but definitely not the least!
Bloom's Gin was in fact the first floral gin that was crafted by Jona Moore who wanted something light and flowery to drink. The gin beautifully showcases the flavors of chamomile, pomelo and honeysuckle that makes the beverages sweet, lovable and fragrant. Bloom's Gin when served chilled with some chopped strawberries would be the best ever summer drink that you were missing!
Floral gin cocktails you would never want to miss
Lavender Bees Knees
Chamomile hot toddy
Red Rose Fizz
Yellow dreams
Jungle cat