A clear distilled spirit consisting of various botanicals with juniper being the highlight is gaining popularity and for the right reasons. Gin in the modern world is described as a versatile and creative spirit with distillers presenting beautiful flavor combinations. There are so many things to take in account when one talks about gin like how a brand produces their spirit and how they present it. As simple as it sounds, these two things play a vital role in the success of any product launch. While in the previous articles I've described the foundation of gin, this article focuses on the term – 'Premier Cru' associated with Bombay Sapphire's new 'Premier Cru Gin'.
"We are delighted that gin fans will soon be able to taste this breath-taking new taste of Bombay Sapphire. It's a multi-faceted celebration of the famous Murcia citrus fruits and I am incredibly proud of the meticulous production processes."

Dr Anne Brock, Master Distiller
What is Premier Cru ?
Before diving into this new gorgeous gin – Let me tell you about the French term 'Premier Cru'. Cru is a French term used to describe high quality vineyards or a group of vineyards. Derived from the verb "croître" – to grow. This term can be widely noticed on the labels of French wine. It is used for classification purposes and a wine with 'cru' is supposed to exhibit the demanded characteristics and quality. Cru is divided into two types : Premier Cru & Grand Cru. Premier Cru, also known as 'first growth' in Bordeaux it is considered as the highest level of five within the "Grand cru classé" designation for red wines from the Médoc and Graves, and the second-highest of three in Sauternes.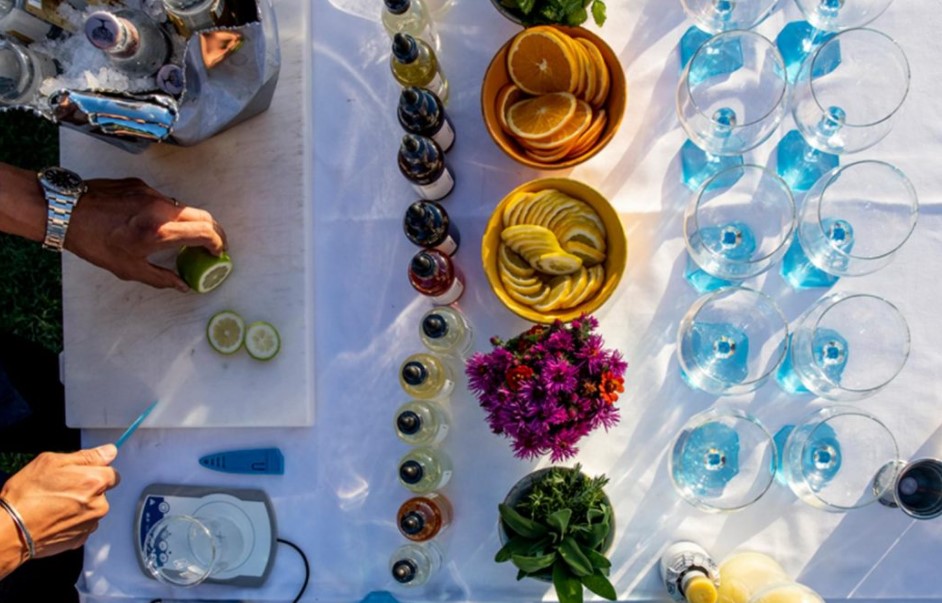 Any alcoholic beverage that has 'premier cru' is considered to be of superior quality.
A trip to Bombay Sapphire's story
'Every one of our gins reflect our rigorous selection process and uncompromising approach to creating fresh, clean, bright flavours that are perfect for creating exceptional mixed drinks.'

Bombay Sapphire
Established in the year 1986 by wine merchant International Distillers & Vintners – Bombay Sapphire is currently under the control of Bacardi. 'Bombay' indicates the popularity of gin during British rule in India and 'Sapphire' is a reference for 'Star of Bombay' , a violet blue cut star sapphire mined from Sri Lanka. Currently their distillery is based in Laverstoke Mill in Whitchurch, Hampshire which was opened to the public in 2014.
'The wonderfully distinctive taste of our gin is created using the Vapour Infusion process. We still use our original Carterhead stills – Tom and Mary – from the 1830s, but we have now added two state-of-the-art 12,000 litre copper pot stills – Henry and Victoria – to our refurbished original stills.'

Bombay Sapphire
Premier Cru Murcian Lemon Gin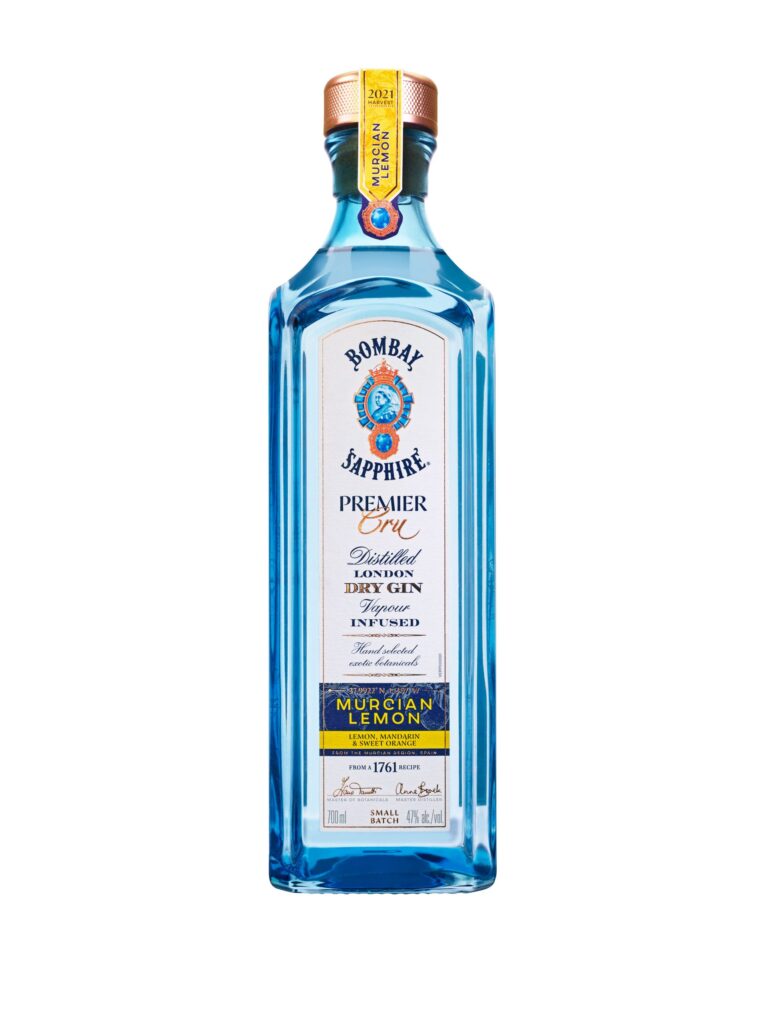 This new expression launched by Bacardi through its brand Bombay Sapphire has gathered a lot of attention, most of the credit owing to the term – Premier Cru & Murcian. Their London dry gin is infused with hand-picked & hand-peeled lemons grown in Murcia, Spain. The perfect blend is completed by mandarin and navel oranges. The term 'Premier Cru' is used to emphasize the careful selection of botanicals used in this gin, particularly shining light on the type of lemon used which is responsible for the amazing flavor profile. The ABV is 47% and it is priced at US$40.80 for 700ml.
"I am delighted to showcase the work of our suppliers and farmers in Murcia, many of whom I've known personally for over 20 years, in a truly remarkable gin. Each lemon has been hand-picked at its ripest moment in small quantities during the late Fino harvest season, using skillful techniques passed down from generation to generation."

Ivano Tonutti, Master of botanicals, Bombay Sapphire 
This expression is not yet available throughout but consumers in the UK can buy it from their online store.