Puss & Mew is a popular boutique gin distillery that is located in Melbourne East. The brand is famous for producing amazing small-batch craft gins which are loved by people of all age groups. Puss & Mew are experts in their job and they produce every bottle of the spirit with the same passion, methods and techniques. The resulting liquor makes the best drink no matter whether it's served straight, over ice, with mixers or in a cocktail.
The Name Game! 
Puss & Mew, a gin company with such a strange name? Well, every rare thing has an interesting backstory and so do they.
So it all started when a person named captain Dudley Bradstreet devised the world's first vending machine back in the 18th century. The system of the vending machine was such that it looked and acted like a cat that said "mew" and served drinks to all. This way the name came forward and today this gin-slinger brand takes pride in calling itself the Puss & Mew.
How it started!
There is always somebody behind a successful person or company and what's behind the glorious success of Puss & Mew is Gin! The founders of this place were all into different fields when one day they sat together with a glass of gin and all they could do is think about recreating something unique with it. The idea grew into a plan and then into implementation. After mixing a handful of botanicals and herbs in several bottles, the makers found the perfect range of infused gins they always wanted and this is how it all began.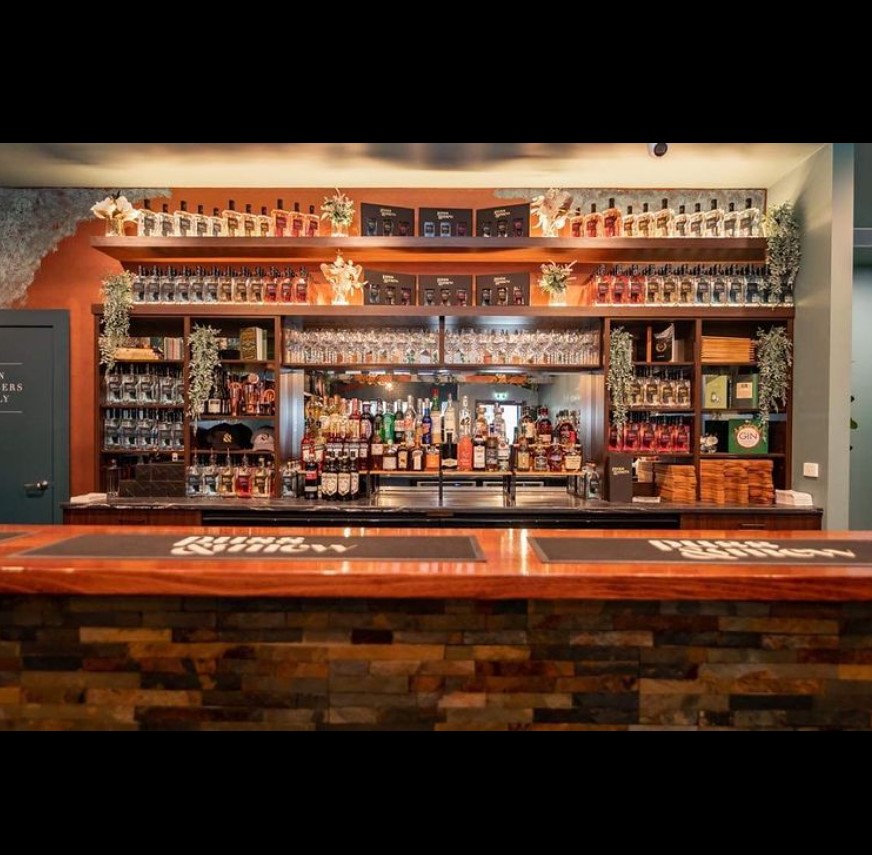 Gin, Gin, let's begin!
Gin is a complete spirit in itself, gin needs no introduction and no explanation! At the same time this amazing spirit is the bartender's best friend, mix it, blend it and pour it anywhere you want and it will rock the floor. 
Puss & Mew, like any other company, were initially unsure about the sale of their newly crafted gins. But their dedication, passion and love for alcohol attracted gin enthusiasts from all around the world. The top reason why they are loved and preferred by all is the utter compassion they show while producing each bottle of that spirit. Moreover, Puss & Mew keeps organizing gin masterclasses, tasting sessions and cocktail mixing events to make people feel the essence and aroma of their unique flavoured gins.
Products, Preparations and more :
Over the years Puss & Mew have mastered the art of gin making and it's like their everyday chore now. But what brings back patrons every time is the same unique taste. To fulfil the urge of their beloved customers Puss & Mew have a planned three-step gin production procedure that goes like this: 
Steeping: Boiling botanicals in the pot
Vapour Infusion : Placing botanicals in the vapour path during distillation and,
Compounding : Botanicals soaked in the spirit post distillation
This process allows the makers to extract the richest flavours from a balance of native and international ingredients so every sip hits differently!
Product Range at Puss & Mew : 
SIGNATURE DRY GIN:  Signature Dry Gin provides a balance of botanicals, drawing inspiration from the same liquor Captain Dudley Bradstreet would funnel through a cat's paw. Spiced warmth with a hint of citrus and rooty undertones, finished by the subtle sweetness of vanilla to create a truly well-rounded sensory experience. Price : $55 – $75
NAVY STRENGTH GIN: This Gin's strength is fit for the taste desired by the British Royal Navy. Using the base of our Signature Gin, the intensified strength provides an enhanced flavour experience where each botanical dances on the palate. Price : $80 – $105
SPICED TURKISH DELIGHT GIN: Turkish Delight is a famous middle eastern dessert that has provided the inspiration for this unique Gin. This excellent drink has been flavoured with fresh rose water, hibiscus and a complimentary group of fresh botanicals. Price : $65 – $85
HONEY COCONUT GIN: This Honey Coconut Gin is steeped in fresh Castlemaine Honey straight from the beekeeper. Adding toasted coconut this traditional combination is complemented by a hint of fig and warm spices.  Price : $65.00 – $85.00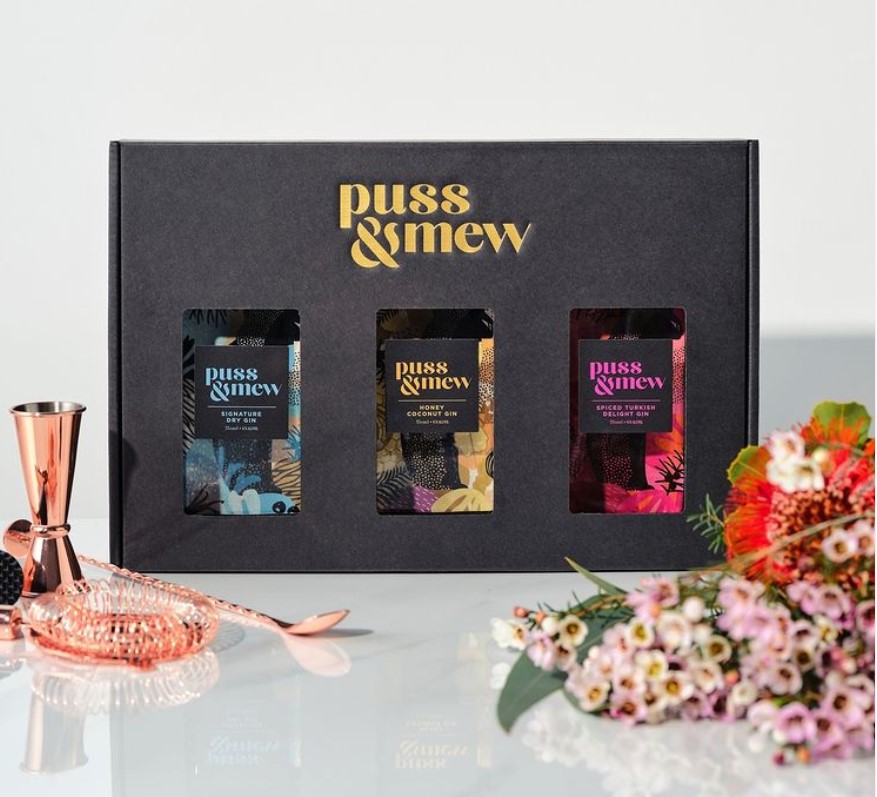 For more information check out their website https://pussandmew.com.au/ or mail them at info@pussandmew.com.au