Accidents can be good or bad. Sometimes, accidents can be happy events and create innovations. These accidental innovations created histories like popcorn, cornflakes, potato chips, microwave oven, coco-cola, and a lot more. I guess we are all happy these accidents happened. Recently, Woodford Reserve Kentucky distillery launched premium bourbon which they are calling "a happy accident" bourbon- Chocolate Malt Whisper bourbon.
The limited-edition Chocolate Malt Whiskey is a Kentucky straight bourbon whiskey. The premium whiskey wash was stored in the same still where the 2019 Master's Collection edition, Chocolate Malted Rye was produced. Some of the flavor notes from that Malted Rye carried over in the distillate of the next batch of bourbon. It influenced the flavor profile, resulting in a bourbon having dark chocolate, cocoa, fruity, and roasted coffee notes. This gives the bourbon its "whisper" of chocolate notes.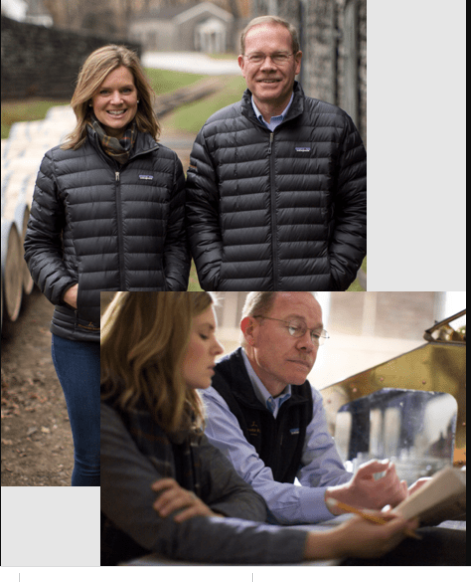 "Sometimes unforeseen developments occur in the distillery that results in great flavors.This is one of those cases."

By Woodford's Master Distiller Chris Morris in a prepared statement.
Chocolate Malt Whisper is the latest addition to the Woodford Reserve's Distillery Series. It is the second entry in the 2021 release of the series. Master Distiller, Chris Morris, and Assistant Master Distiller Elizabeth McCall created each bottling in the series producing "one-of-a-kind expressions".
"Along with assistant master distiller Elizabeth McCall, Morris is finding even more outlets for playfulness in their Distillery Series. He describes it as a way to push the creative boundaries of whiskey to the extreme. This is the second of three such entries for the calendar year of 2021."

The Forbes website announced.  
The previous expression in Distillery Series expressions
Double Double Oaked 2015
Sweet Mash Redux 2015
Frosty Four Wood 2016
5 Malt Whiskey 2016
Double Double Oaked 2017
Blended Rye Whiskey 2017
Toasted Oak Rye 2017
French Oak Cask Finished Rye 2017
Double Double Oaked 2018
Barrel Finished Rye 2018
Bottled in Bond 2018
Double Double Oaked 2019
Three Grain 2019
Brandy Cask Finish 2019
Double Double Oaked 2020
Five Wood 2020
Four Grain 2020
Double Double Oaked 2021
Each selection in the series is available for purchase at the Woodford Reserve Distillery and limited Kentucky retailers.
Tasting Notes
Aroma: A medley of dark chocolate, dusty cocoa, and roasted coffee beans brightened with a hint of citrus oil and mint.
Flavor: Smoky roasted cocoa, vanilla beans, and dark chocolate sweetened with a very slight drizzle of caramel atop faint fruit and citrus notes.
Finish: Lingers like a chocolate brittle walnut fudge brownie.
Color: Orange chocolate
Bottled At: 90.4 Proof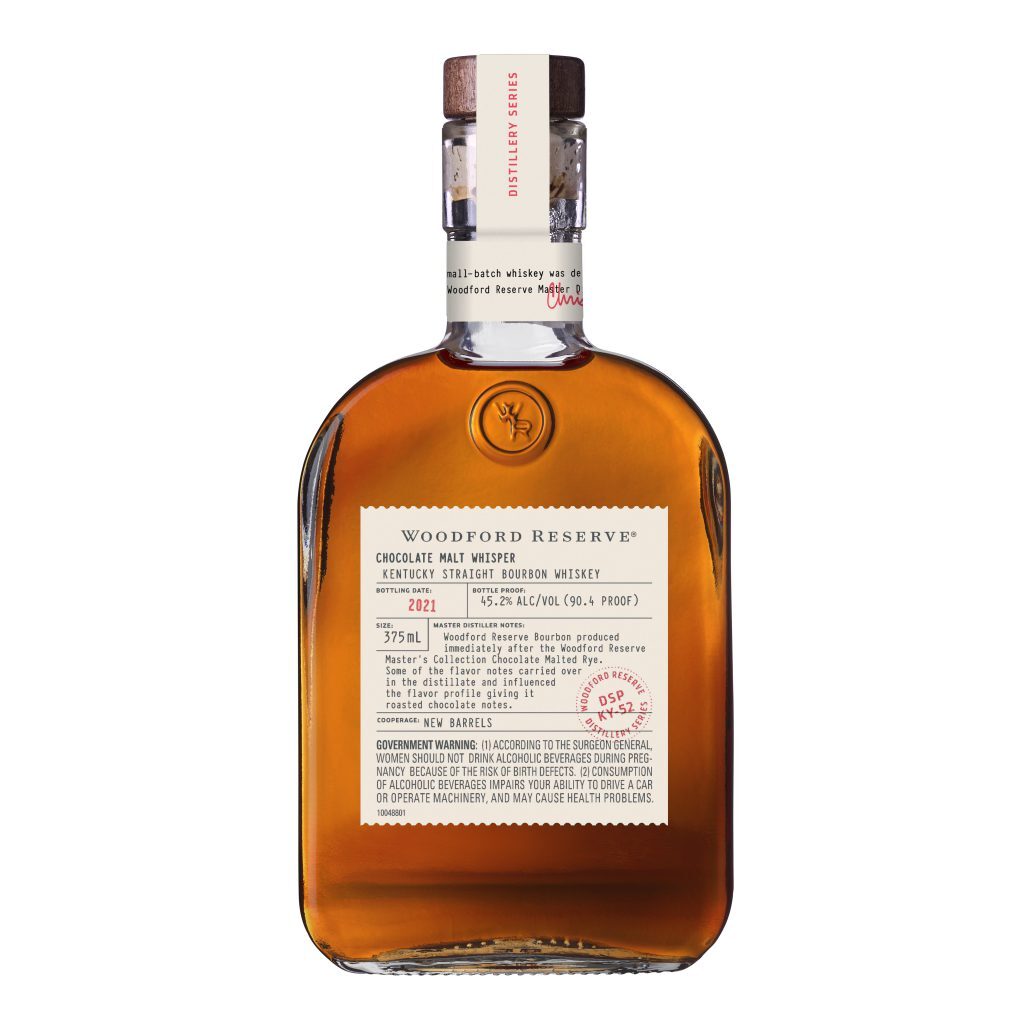 Chocolate Malt Whisper Bourbon whiskey is available in 375ml bottles for the suggested retail price of $50. It's available exclusively at the Woodford Reserve Distillery in Versailles, Kentucky, and retail stores across the state. You can also order your bottle from the official website.
The Woodford Reserve Distillery won the prestigious World Whisky Brand Champion 2021 title. In March this year, the company revealed plans to expand the Woodford Reserve Distillery in Kentucky, which will double its production capacity to meet "growing demand" for the Bourbon brand. The expansion is expected to be completed by summer 2022.
Have a hint of chocolate whisper in your whiskey with the limited release of Woodford's Chocolate Malt Whiskey and indulge in its chocolatey rich taste. For cocktail recipes, check out the official website .