What's the most premium thing you can have in your glass? Well, undoubtedly it's champagne!
Champagne is an essential component of everyone's life's celebratory moments and there is no charm in a party until a bottle of this bubbly fizz opens up. In layman's terms, champagne is a sparkling wine that is produced in the Champagne region of France. There are other regions too where champagne is produced and it may be referred to as "champagne-style" drinks!
A popular champagne-producing company Pol Rogers is all set to launch a vintage collection of its sparkling wine and the champagne audience just can't keep calm. Interesting, isn't it? Let's look into the full story.
About the brand- Pol Roger
"Pol Roger continues to deliver some of the top values in Champagne."

By Stephan Reinhardt (Wine Advocate)
Starting in the year 1849, Pol Roger is a popular champagne brand of France that is owned by descendants of Pol Roger. Located in the town of Epernay in France, the brand annually produces approx 110,000 cases of champagne.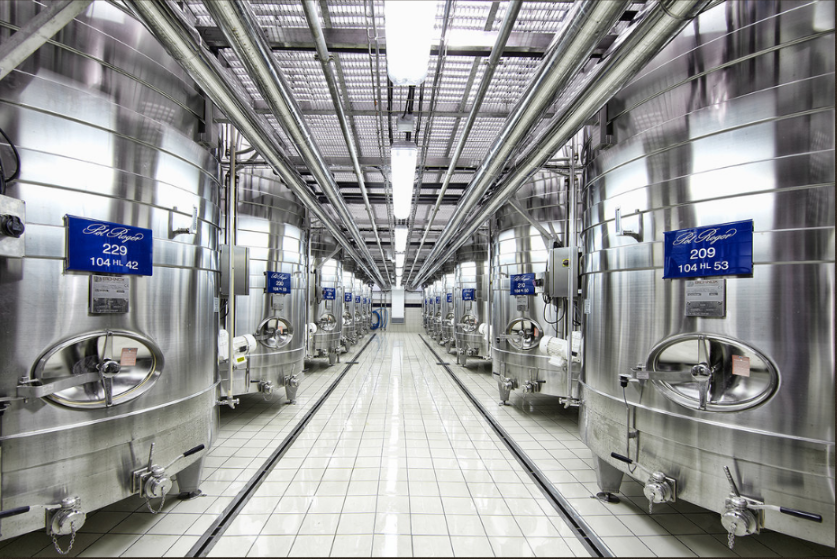 Pol Roger has been producing one of the finest champagnes of all time and it has been loved by people for a very long time. It is known for the great style and finesse of its wines, particularly for the Vintage Brut and the Cuvée Winston Churchill.
Pol Roger's Vintage collection
Pol Roger's brut Vintage is the 2015 collection is the new launch of this sparkling wine company. This vintage champagne is made from the traditional house vintage blend of 60% Pinot Noir and 40% Chardonnay from 20 Grand and Premier Cru vineyards in the Montagne de Reims and the Côte des Blancs.
The champagne's real taste has emerged from its ageing which has been done for a long period of 6 years in the deepest cellars of the owners and that too deep below the ground level.
Pol Roger's vintage collection is really special as it has been produced by the really hot, dry, and ripe harvest of 2015. Years of production, fermentation, and tasting, and then a bottle of pure bliss has been readied.
The 2015 expression has been described by Pol Roger as having aromas of honey, apple jelly and dried nuts with a palate that's "round and elegant" with a "zesty quality" that offsets "the notes of brioche, patisserie and toast".
It has a dosage of 7g/l and has been bottled in 75cl formats. The price of one bottle is £90 but is variable in different countries.
Pol Roger's Champagne Collection
Pol Roger's Reserve Brut
Pol Roger's Pure Extra Brut
Pol Roger's Rich Demi Sec
Pol Roger's Brut Vintage
Pol Roger's Blanc De Blancs Vintage