The Sazerac spirits company recently announced the debut of the second edition of the most sought whiskey "Mister Sam Tribute Whiskey". The blended whiskey was named in honor of Samuel Bronfman, the first master blender of the earlier Seagram Company.
"Distilling is a science; Blending is an art"- Samuel Bronfman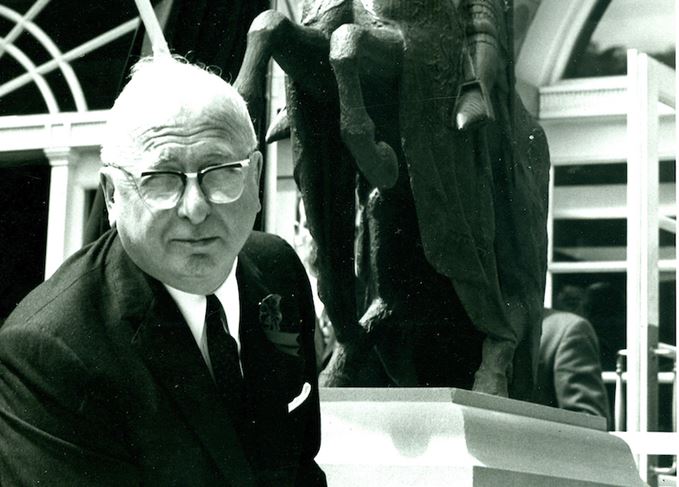 Sam Bronfman, a.k.a 'Mister Sam', was a genius businessman and the first master blender of the Seagram Distillers Co, head-quartered at Montreal. He was a lover of whiskey, rum, and champagne. He revolutionized the art of blending and built his Seagram Company into massive spirits giant in the1940's. He always prioritized good quality spirits and developed strict protocols in Seagram to maintain the standard premium quality flavored spirits. Seagram expanded internationally into foreign spirits. At its peak, the company owned 39 distilleries around the world, seven of them in Canada. Seagram became the world's most iconic spirit brand under his jurisdiction till his death in 1971.
"Look, when a man goes into a store for a bottle of Coca-Cola, he expects it to be the same today as it will be tomorrow. The great products don't change. Well, our product's not going to change either."

S

amuel Bronfman explained about his perspective on quality in a prepaid statement
The ties between Sam Bronfman's Seagram's Company and The Sazerac Company span nearly 80 years when Sazerac's owners became one of the first distributors of Seagram brands in the United States. Today, Sazerac owns 15 former Seagram brands including Seagram's V.O., Seagram's Five Star, and Seagram's '83, along with its distillery in Montreal.
Old World meets New World
Coming from the Seagram master blender lineage, Drew Mayville, the Old Montreal Distillery's Master Blender created the" Mister Sam Tribute Whiskey". Drew Mayville was the fourth and the last master blender at Seagram before he came to Sazerac Company. The master blender was an apprentice of Seagram's third Master Blender Art Dawe, who worked directly with Sam Bronfman.
This perfect blend was created through experimentation and precision of a blend of rare, long-aged American and Canadian whiskies, and bottled at the Old Montreal Distillery in Montreal, Quebec.
 "Creating Mister Sam has been one of the highlights of my career. The second release is very evocative of the first, with the same bold and complex flavors, but I believe this blend to be even closer to perfect. We've blended it with whiskies that slightly softened the explosive finish to allow a greater enjoyment of the essence of the whiskey."
The Mister Sam first edition tasting notes included lush tastes of raisins, prunes, mince pie, candied walnut, chocolate-covered cherry, heather honey, toasted marshmallow, praline, nougat, and pecan pie on the palate. The whiskey included a floral, spicy, woody, elegant, and hearty combination in flavors.
Mister Sam is a part of the rare and exclusive Legacy de Forge collection.
The first edition was released in 2019 earned a Gold Medal at the 2020 and 2021 San Francisco World Spirits Competition, a Gold Medal (96 points) at the 2020 International Wine and Spirits Competition, and Best Blended Whiskey in the 2021 World Whiskies Award.
Bottled at Sazerac's Old Montreal Distillery in Montreal, Quebec, this release of "Mister Sam" is 122.6 proof and will be available only in the United States and Canada at a suggested Retail Price of $249.99.
Every bottle of Mister Sam whiskey includes a special edition, miniaturized copy of the book "From Little Acorns," penned by Samuel Bronfman himself about the history of the Seagram's Company.
"Montréal does winter better than anywhere. Instead of hiding from it, locals embrace it. Winter Montréal means winter festivals, skiing, or an exhilarating hockey game followed by a relaxing dinner and a glass of Mister Sam Tribute Whiskey,"

the Sazerac spirits Company website announced.