Made with a vodka base with 4.8% alcohol content, Magic Moments Vodka Cocktail range comes in cans packaging with a light-hearted look and feel to embody the spirit of relaxed, at-home and outdoor occasions.

Priced ranging between Rs 200 – Rs 250, Magic Moments Vodka Cocktails will be available in three stimulating flavours – Cosmopolitan, Cola, and Mojito. A host of vibrant flavours will be added to this range in near future. The brand is available in Karnataka to begin with and will expand its footprint to Goa, Maharashtra, and Daman & Diu in the coming months. We foresee it to be a national brand by next year.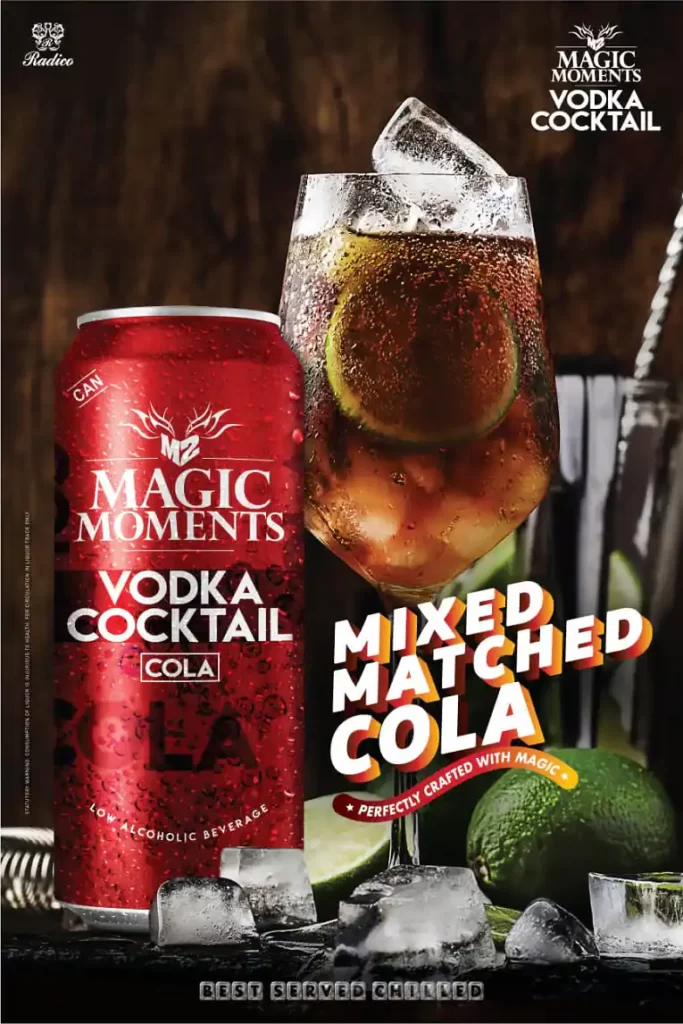 The special attraction of the product is its packaging in the can which enforces the convenience of handling it in the comfort of your home or on the go.

The product is canned at Woodpecker Distilleries & Breweries Private Limited in Karnataka. The facility possesses state-of-the-art infrastructure to cater to new-age bottling requirements.


In 2021, the global ready-to-drink cocktails market stood at approx. Rs 6400 CR, and it's expected to grow at about 13.4% CAGR between 2022-2030 as per a market analysis report by Grand View Research. People who do not consume liquor are also enthusiastic about trying this new alcobev variant in the market.

A fairly new market, the RTDs are fast catching up with the momentum, and Radico Khaitan, the name to reckon with in the Alcohol industry, is confident to capture a large share of the pie in India.