Known for its love for cocktails; Italy is home to some of the most wonderful distilleries producing luscious and delicious spirits. Italian gins are well known for being vibrant whilst portraying aesthetic colours and an amazing flavour profile. Gins have levelled up and gained wide recognition due to the Italian industry. Gorgeous scenarios with plenty of wild botanicals to be foraged and converted into a bright and aromatic spirit such as gin. Malfy Gin, Gin David, Luxardo are some famous gin brands that Italy has significantly contributed to the gin industry. In addition to these wonderful brands in the Italian Gin brand – 'Ginato' is also introduced as 'The Essence of Italy'.
The 'Trinity of Provenance'
Ginato gin by Kirker Greer is an Italian gin brand, born in Ravenna within the northern Italian province of Emilia Romagna. It delivers a glorious range of gins based on the finest Northern Italian wine grapes, Tuscan juniper berries and Southern Italian citrus fruit foraged from the historic landscape of Italy. Truly portraying the essence of Italy, Ginato takes pride in their 'Trinity of Provenance'
The Grape Nord Italia: Crafted using the true essence of Italy – Pinot Grigio, Sangiovese, Nebbiolo and Barbera. These grape varieties can all be found in Italy's finest growing regions that circumnavigate the idyllic Lakes of the north.
The Juniper Centro Italia: Hand sourced from the rolling hills of Tuscany and the green heart of Umbria. The crops grow at high elevations where there are few trees and many wildflowers. The Italian berries are smaller, higher grade, more complex and fruitier in flavour.
The Citrus Sud Italia: Southern Italy is blessed with a Mediterranean climate. Sunny hot days and cold nights, coupled with unique terroir, gives the citrus fruits a typical sweetness and taste that is very difficult to find anywhere else in the world – Clementines, Pink Grapefruit, Pomegranate, Blood Oranges & Lemons.
The trinity is accomplished at – 'La Nostra Distilleria', The distillery blessed with 50 years of distilling surrounded by a diverse region home to seaside towns, historic cities and incredible Italian gastronomy.
Clementino & Pompelmo x Dan Murphy's and BWS
The two new expressions by Ginato will be available to buy in the Australian trade-off after the brand gained listings in Dan Murphy's & BWS (retail chain of liquor stores owned by Endeavour Group, BWS is considered as the largest liquor retailer in Australia).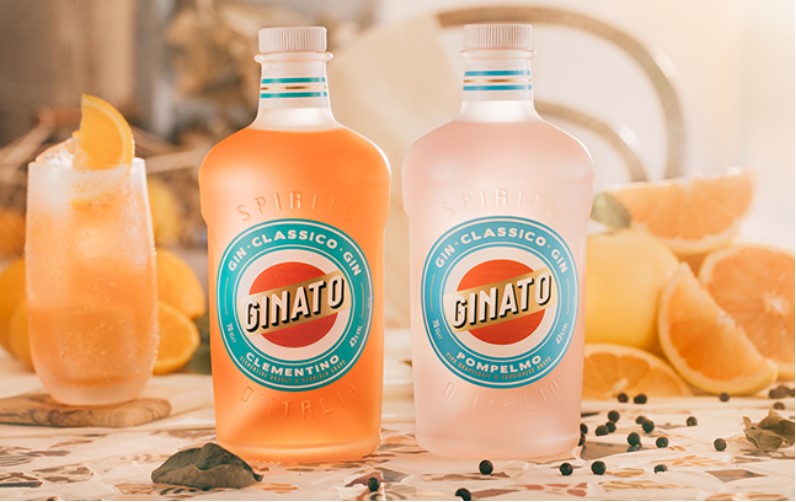 "We have been blown away by the success of Ginato Italian Gin in every market it has entered so far, and our goal is to continue to build on that success as we introduce the product across Australia. The Australian drinks industry is extremely dynamic and we feel that Ginato will be a great addition to the Dan Murphy's and BWS premium spirits portfolio." 

John Soden, CCO of Ginato owner Kirker Greer Spirits.
Ginato Range
Ginato Clementino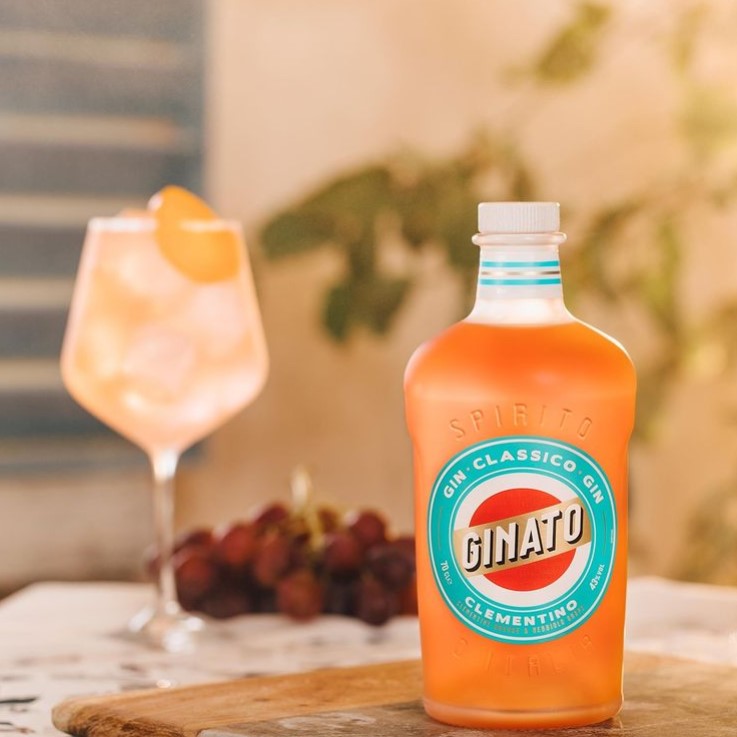 The finest of Nebbiolo grapes expertly blended with fresh clementine and Tuscan juniper berries result in this 'vibrant orange' colour gin. Tasting notes by The Chaps at Master of Malt state – Tannic notes of red grape and a hint of rose, alongside fragrant piney juniper and sweet citrus running throughout. ABV is 43% and priced at AUS$64.99 (US$47.89) for 700ml. The vibrant flavorful liquid is bottled in a very simplistic approach, a cylindrical bottle that exhibits the true vibrancy of the gin. The centre of the bottle is covered with a label that highlights the brand and range name with other necessities.
Ginato Pompelmo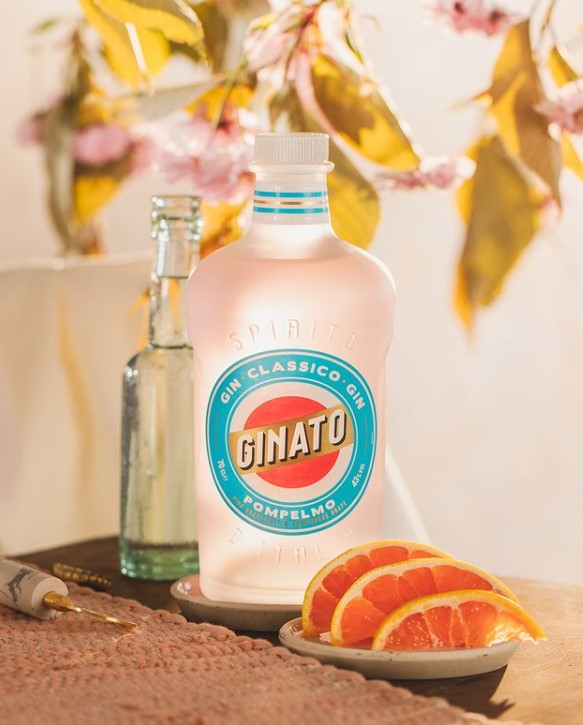 Expertly blending the finest Sangiovese grape with Pink Grapefruit and juniper berries result in this rose-pink liquid. The colour is as charming and aesthetic as its flavour. Tasting Note by The Chaps at Master of Malt – Candied peels and tangy grapefruit flesh, creamy hints of vanilla and peach, supported by crisp juniper and peppercorn. . ABV is 43% and priced at AUS$64.99 (US$47.89) for 700ml. Bottled in the same way as 'the Clementino'.
The Ginato – Clementino & Pompelmo are stocked in all 249 Dan Murphy's stores across Australia, as well as more than 1,500 BWS stores nationwide.
Ginato's complete range of gins
Apart from their new release, this brand is known for their previous two exceptionally delicious gins :
Ginato Pinot Grigio
The finest Pinot Grigio grape blended with Sicilian Citrus and fresh Italian juniper berries create a wonderful gin that's extremely unique and exudes the true essence of Italy. This pure bliss of harmony portrays a lovely bluish tint. Tasting Note by The Chaps at Master of Malt – A core of juniper supported by bright lime and lemon, with orchard fruit and white florals in tow. ABV is 43% and priced at $35.48 for 700 ml.
Ginato Melograno
The finest Barbera grape with Pomegranate and juniper berries blended together to create a tasty and gorgeous gin that inhibits a purplish tint. Tasting Note by The Chaps at Master of Malt – Softly tangy with pomegranate and fresh grape, while earthy juniper keeps in grounded firmly in the gin realm. ABV is 43% and priced at $35.48 for 700 ml.