2021 has been fascinating in all possible terms! Especially the beverage industry this year has experienced quite a new lot of amazingly designed drinks that are worth giving a try. As we are towards the end of the year, we needed something dazzling for new year's Eve and our wishes have been fulfilled blissfully. 
Hong Kong award-winning gin brand, Perfume Gins has currently launched their sugar-free coffee liqueur which is a gin-based drink and Pale Ink is the name. Woah! Is one bottle full of happiness, isn't it?
Here's the full story!
Perfume Trees Gin – The story of Hong Kong in a bottle!
"Capturing the essence of Hong Kong has always been our dream. Using the classical spirit of gin as a canvas, we have painted broad brushstrokes of traditional fragrances and aromas, transporting you on a gentle breeze to a portrait of our Hong Kong."

By Kit Cheung (the founder of Perfume Trees Gin)
The founders and makers of Perfume Trees were totally blown off by the hidden and dying cultures of Hong Kong and they wanted to bring these back. This was the time they decided to craft a beautiful spirit with all those essences infused within to showcase the story of their motherland .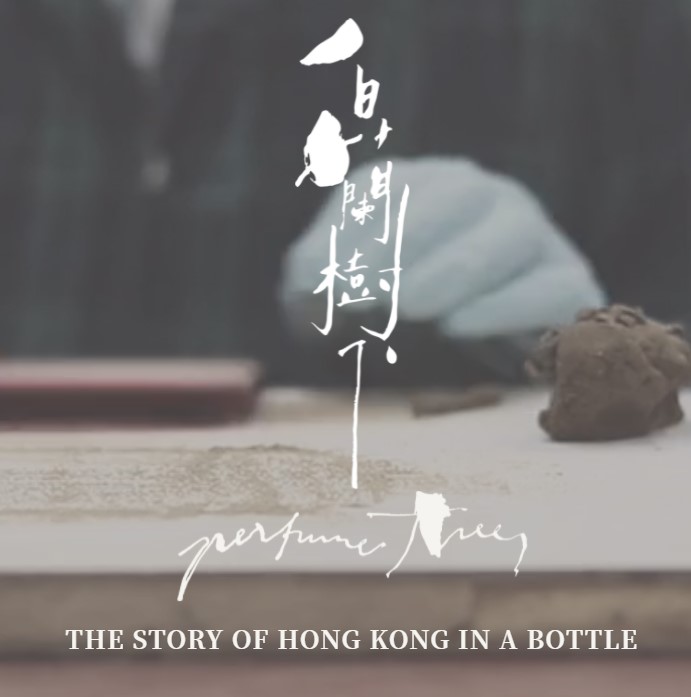 "We work closely with local farmers and suppliers to understand the terroir of Hong Kong. By selecting aromatic, evocative botanicals, our gin captures the very heart and soul of Hong Kong and transports the drinker to the city's colorful streets" – with love, the founders of Perfume Trees.
Pale Ink – the key of joy!
What's better than coffee? Coffee liquor! But today health and wellness are a big issue for everyone and therefore coffee liqueurs are a bit off these days. 
No worries, there is always a solution and this time it's called the "Pale Ink".
"Coffee liqueur used to be a good selling category. However, sales are turning down in recent years and we found out this has a lot to do with the changing habits of drinkers who have become more health-conscious. In a lot of commercial coffee liqueurs, no matter what base spirit is used, we can't taste it, as the sugar content is way too high – in fact, an average bottle of coffee liqueur may contain up to 80 cubes of sugar."

He adds: "That's how we sparked the idea to develop a coffee liqueur that fits in with the wellness trend and at the same time lets the base spirit shine."

Kit Cheung explains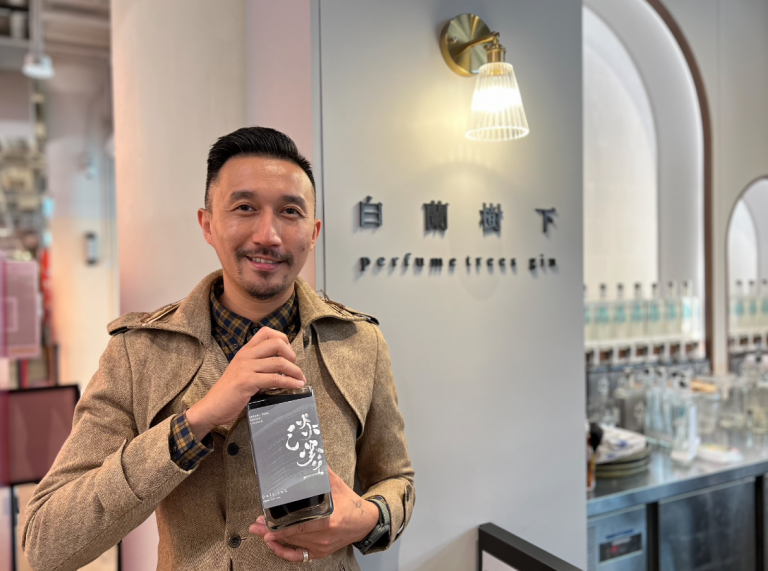 To craft the best ever sugar-free coffee liqueur it was important to take the expert's advice and therefore makers of Perfume trees collaborated with the Urban Coffee Roasters to develop a liqueur made with locally roasted Ethiopian Coffee beans. This amazingly aromatic coffee is roasted and brewed through a double cold brew method and then is carefully infused into the gin spirit.
The brand has used Natavia to sweeten the drink which is an extract of the natural stevia leaves. The brand claims that one 100ml bottle of Pale Ink only contains 150 calories which are super healthy and blissfully tasty. The liqueur is distilled to 25% ABV and is a dream come true for coffee lovers.
Cheung recalls, "these natural sweeteners normally carry a herbal scent, which could be disturbing for some consumers. However, we have discovered a way to integrate it subtly with the citrus and herbal notes of the gin. As a result, Pale Ink is a liqueur that boasts layers of botanicals, citrus, floral and rich coffee notes."
White Russian- a cocktail for coffee lovers!
Ingredients:
2 ounces vodka
1-ounce coffee liqueur 
1 splash heavy cream
Method:
Add the vodka and coffee liqueur to a rock glass filled with ice
Top with heavy cream and stir.
Cheers!