Adventurous trips across Tanzania, Kenya and South Africa gave rise to 'Elephant Gin'. The main aim behind the birth of this gin was to do something for the elephants of the rainbow nation. This idea was transformed into a bottle of gin with a unique flavor and twist. This helped the founders of Elephant Gin to carry out their vision.
The story started in Europe when the founders reminisced the moments when they enjoyed sundowners G&T. During this time, they got the idea of creating an African-inspired gin which would actually benefit the regions of Africa especially 'the elephants'. The Elephant Gin does a lot and most importantly brings a lot of like-minded people together for a good cause.
15% of the bottle profits are donated to the Elephant Conservation Projects!
If you're wondering, the meaning of sundowner: an alcoholic drink/beverage consumed during sunset. (Don't worry we got your back)
The Production Phase :
Handcrafted in Germany, this gin is created in small batches and follows the traditional copper pot distillation technique. Highly controlled and supervised steps are carried out in an Arnold Holstein still which ensures the rich flavors and top-mark quality.
Coming to the most interesting part of the whole procedure, what according to you sets a gin apart from other gins? If you said color, flavor, aroma – you were right but what is the one thing that ultimately affects all of this? ——— Botanical Combination.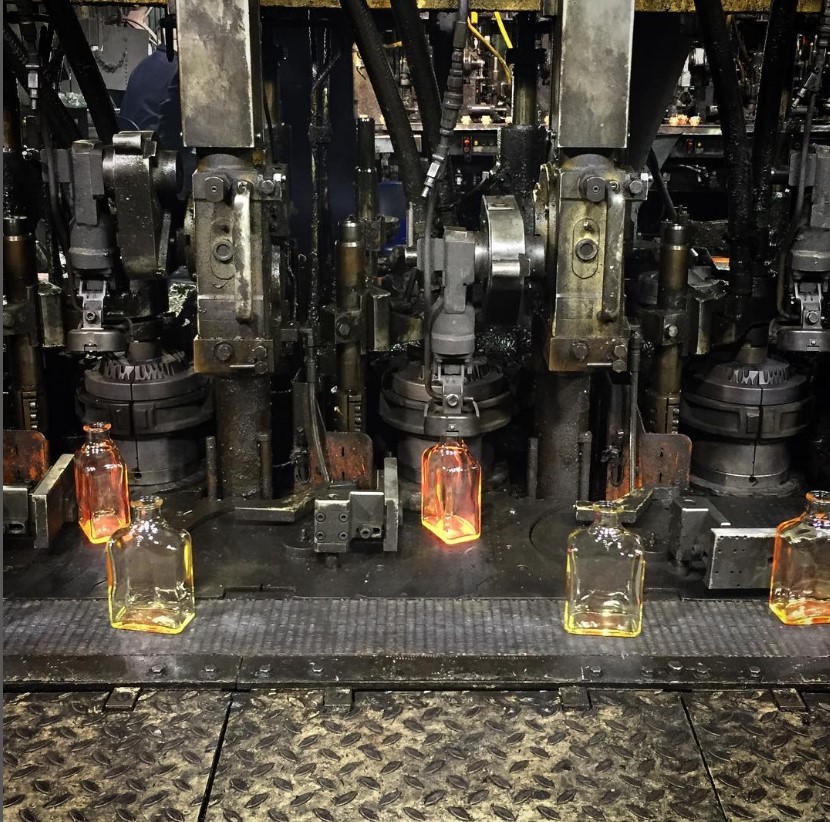 The innovative blend of 14 botanicals includes:
Devil's Claw
Mountain Pine
Pimento
Orange peel
Lavender
Elderflower
Ginger
Cassia Bark
Lion's Tail
Juniper
African Wormwood
Apple
Baobab
Buchu
The botanicals sure hit different, don't they? Now let's go over to the part where you visually by words taste and smell their creations!
Their product range :
Elephant London Dry Gin: Distinct nose with a subtle juniper aroma, an undertone of mountain pine and other herbaceous notes. Complex taste but strikingly smooth, encompassing floral, fruity, and spicy flavours with an alcohol volume of 45%
Elephant Sloe Gin: The goodness of Elephant London Dry Gin mixed with the classic flavor of fresh and handpicked wild berries. Lightly sweet and fruity bouquet with an attractive warm red color. Relatively low in sugar with an ABV of 35%. All bottles are adorned with beautiful beads, handmade by three Maasai tribe ladies in Kenya
Elephant Strength Gin: A variation that is stronger and mightier than the original. Botanical focus on juniper, orange peel, mountain pine and African Buchu, with its blackcurrant-like flavour profile. A powerful nose and taste – with an initial intense blast of fresh aroma and natural sweetness, complemented by a full-bodied botanical backbone and perfectly balanced juniper finish. The ABV of this gin is 57%.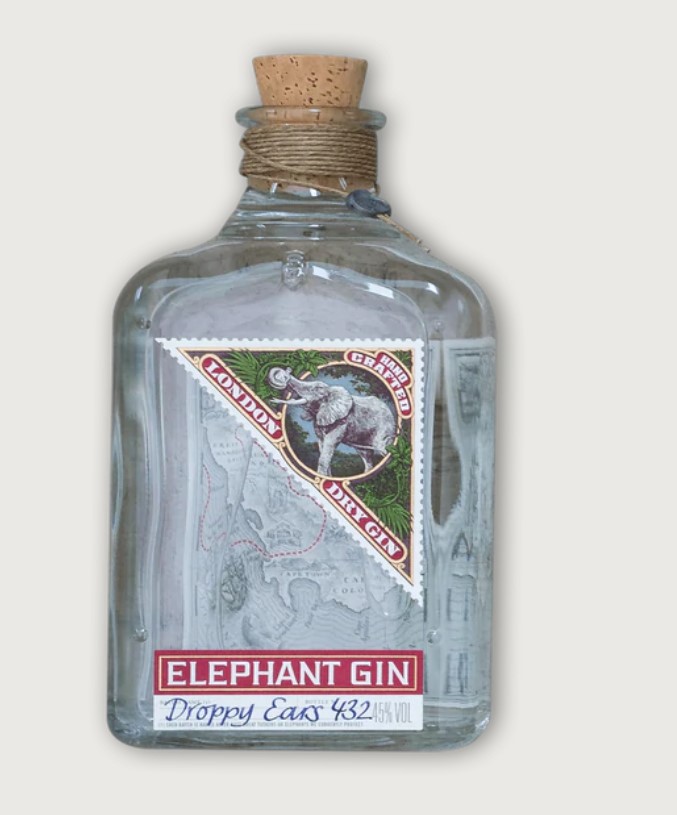 The highlights of the bottle :
Elephant Gin's entire range is remarkable but that's not the only aspect they excel in. The reason why they are so successful is also due to their packaging. Their 100% recyclable bottle comes with a 100% natural cork from Portugal. It is also produced with 65% recycled glass and the bottle is hand sealed with hemp strings (Glass Maasai beads). One amazing thing about this bottle is that every label is handwritten by a calligrapher and each bottle bears the name of a past great tusker or an elephant they saved.
Their range of gin is so flavorful and marked as top distinction in terms of quality, with an attractive packaging and a good cause. This has made them successful not only in terms of customer satisfaction but also in the world of official gin awards. Elephant Gin has been bestowed with titles from The Spirits Business, ECO Excellence, IWSC, London Spirits Competition, International Spirits Challenge, World Spirits Awards, The Drinks Business & The Spirits Business, Bartenders Brand Awards, World Gin Awards and many more..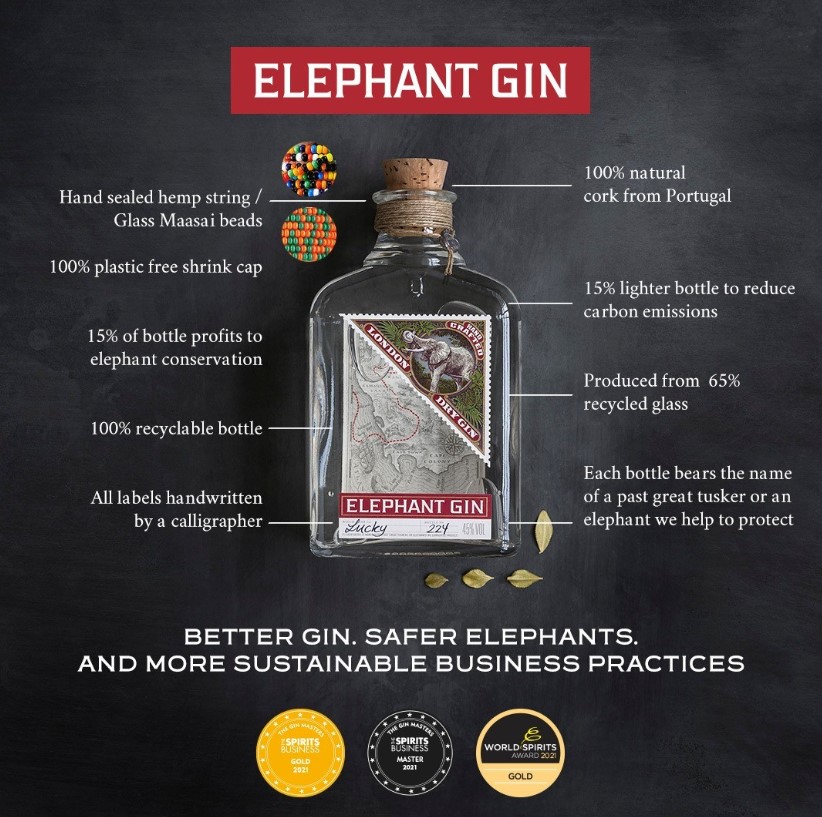 To get more information , visit :
Website – https://elephant-gin.com/ 
Instagram - https://www.instagram.com/elephantgin/ 
YouTube - https://www.youtube.com/channel/UC61iiKdWWIFIAMCcCpp5djg 
LinkedIn - https://www.linkedin.com/company/elephant-gin/