Well, there are strange things happening in the world and alcohol industry majors in that. But what you're going to read about is a combination of strange and unique. Think about the types of gin you know – Floral, pink, vegetable, unique botanicals etc. What if I told you there is a gin that's made from the botanicals which have been passed through the digestive track of an elephant? You wouldn't believe me, I know! But here is an award winning gin that uses the exact above mentioned method for its production – Indlovu Gin by Indlovu. If this has piqued your curiosity or if you still don't believe it, read this article and prepare yourself to be amazed!
The journey of Indlovu Gin
The founder of this amazing gin – Les and Paula Ansley lived in the U.K for 15 years before shifting to the rainbow nation : South Africa. They thought that this nation had a lot of opportunities to offer in terms of contribution to society as well as enterprise mediums. 
But you might be wondering how they thought about collaborating gin with elephant dung? Well, Paula got an opportunity to go on a Kenya safari and she enjoyed the views while sipping G&T. Their guide explained how elephants particularly browse for their food, yet how little of their food they actually digest. Elephants are known for digesting their food at 50% efficiency rate which means they eat a lot, digest very little and the resulting manure is a lot.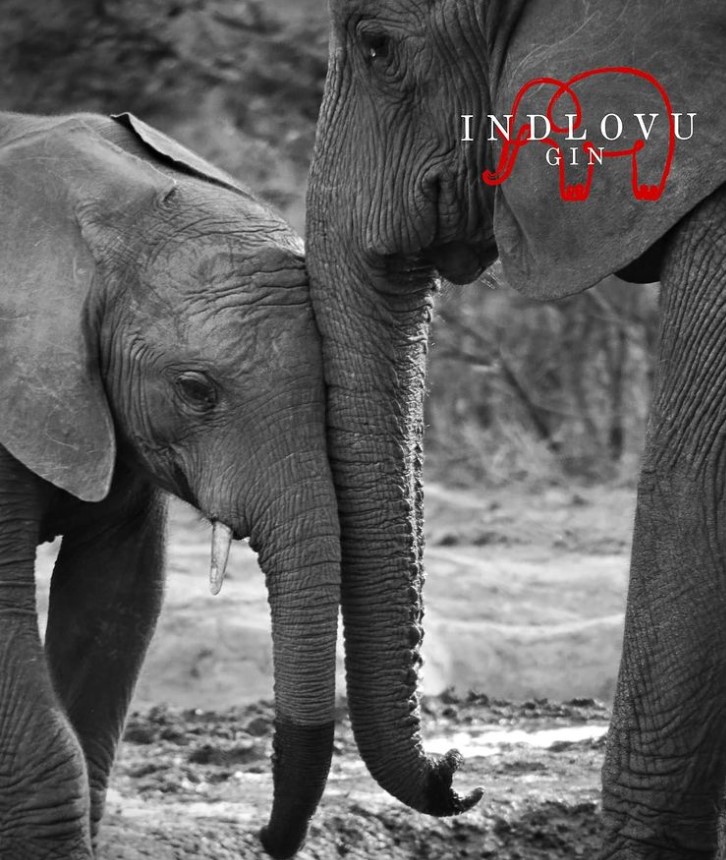 So, Paula thought would it be possible to make an elephant dung gin? And we know the answer now. The idea is based on the fact that – elephants do all the botanical sourcing work, the remnant manure which has a rich botanical ratio is washed (cleaning and sorting of the dung for botanicals) and dried. The ultimate step is infusing it in gin and voila! This magnificent gin is already being showered with lots of love and attention from the international markets. In fact two of South Africa's biggest retailers Woolworths and Pick 'n Pay have stocked this gin. The couple exports 1,500 bottles of gin in a month.
Why the term Indlovu? – This gin is of South African origin and to connect the gin with this nation, the founders settled on the term 'Indlovu'. This word is used to indicate an elephant in several African languages.
The range of Indlovu Gin
Indlovu Original Gin – A gin with a complex, smooth and earthy flavor curated for the person who loves the spirit of Africa. The essential ingredients in Indlovu gin are derived from elephant dung that is washed and dried. The extracted botanicals are then infused into the gin, which provides unique African flavours. Africa's elephant original dung gin is completed with the help of elephants from Botlierskop Game Reserve.
Tasting Notes:
Appearance / Colour: Crystal clear golden
Smell / Nose / Aroma: Juniper, grass, earthy, citrus
Flavour / Taste / Palate: Classic, Juniper, Angelica, citrus, earth, & spice from the elephants' favourite foraged botanicals
Finish: Balanced, elegant, smooth, creamy
Indlovu Pink Gin – The pink in this gin is imparted by the prickly pear fruit. The prickly pear contains polyphenols, minerals and vitamins and in traditional medicine, the pulp of the prickly pear fruit has been used to treat inflammation and even hangovers.
Indlovu Citrus Gin – Indlovu are passionate about the delicious tangy marula fruits growing naturally in the savannah and wild about oranges too. With their superior sense of smell, an Indlovu can sniff out an orange from a great distance so beware they may raid your vehicle for one of these juicy fruits! Marula and oranges contain high levels of antioxidants and vitamin C – a great support for the immune system.
'We feel that it is important to contribute to wildlife conservation. So 15% of the profits from the sale of Indlovu gin is donated to HERD (Hoedspruit Elephant Rehabilitation and Development Trust) to support their work in setting up and running South Africa's first elephant orphanage.'

By Indlovu Gin
For more information about these savannah delicacy, visit : Official website or Instagram