This remarkable and one-of-a-kind infusion Chai Spiced Gin by Rutland Square Gin is just what you need to savor the flavour of both chai and gin at one go! If it is still unbelievable, read along to find out the goodness and luxury of the Chai Spiced Gin.
We know a lot of things about gin like how it can be paired with even those ' this can't be paired with gin' botanicals. Brands bring new combinations and honestly it's a feast for all of the gin lovers. Tea or as it is popularly called as 'chai' is a delicious beverage stated as the favorite of millions of people. For some people it's hard to imagine waking up in the morning and not having a cup of their favorite blend of tea. Now, it is shocking why I'm describing chai in an article meant for alcoholic beverages. To all the people who love their cup of chai in the morning and in the evenings it's neat gin or cocktails of gin.
"Perfect for sipping and savouring, our Chai Spiced Gin is the first spirit in our portfolio, so keep your eyes peeled for our other exciting releases from Rutland Square Gin coming out later this year."

By Nishant Sharma
Rutland Square a moment embedded with rich history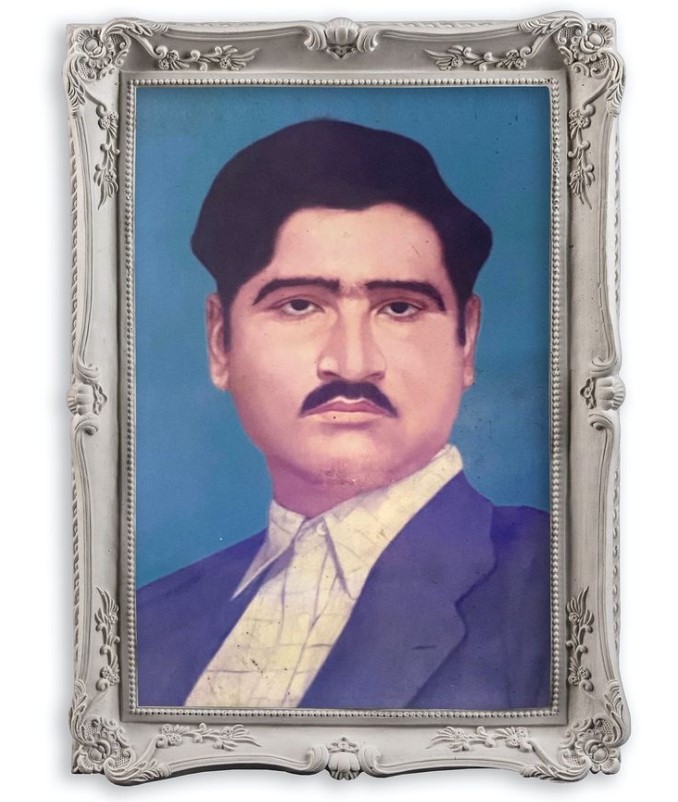 Rutland Square is one of the finest distillery creating a unique expression at Summerhall distillery in Edinburgh. Under the guidance of Nishant Sharmawho has lived almost all his life in Scotland and yet in his heart – the land of Assam (his second home) glows more the anything else. This brand is established on the inspirational story and legacy of his Great-grandfather Tej Ram Bawa. Tej was an Indian spirit entrepreneur who commenced his journey in Assam – The land of tea farms. Before being a part of the alcohol industry, he used to work in the forest department. It was later that his passion of entrepreneurship directed him towards starting his own business of blending and creating spirits. 
'Tej would buy single malt whisky from the British officers stationed in Assam and blend it with his local whisky, obsessively mixing and layering tastes and aromas. He cultivated his skills as a craftsman of liquor, creating a complex blend adapted to the subtle Indian palate.'

By Rutland Square
There were a lot of extensive changes done on an official scale which made its way through his enterprise by the end of the 20th century. In the year 1985, government changed the laws and regulations while prohibiting production of alcohol locally. Even though Tej was forced to shutdown his shining distillery, his family continued and honoured his work down the timeline.
The Chai- Spiced Scottish Gin
Inspired from the East, this Scottish gin is a blend of 14 botanicals all imparting their own unique flavor to this gorgeous expression. Can you guess the names of some botanicals used to produce this gin? If you said Juniper and Tea then yes you're right, these can be considered as the important ones. The official list of all the 14 botanicals :
Oolong White Tea
Juniper Berries
Zesty Fresh Lemon Peel
Caraway seeds
Cubeb peppers
Angelica roots
Coriander seeds
Cardamom
Cinnamon
Liquorice
Star-anise
Fresh sweet orange peel
Cloves.
"I'm so proud to be bringing this product to market nationally and eventually, internationally. It's a product close to my heart which honors my Great Grandfather Tej's legacy."

By Nishant Sharma
Oolong Tea consists of a broad category that ranges from black to green. The Oolong White Tea is known for sweet-honey taste and also for the visuals which is rather simple yet calming. The Chai-spiced gin is made from Oolong Tea of Halamari tea estate.
"We use the finest botanicals in our gin, sourced carefully and sustainably from across the world, the purest Scottish water and most importantly, tea from Dibrugarh; the very city where my Great Grandfather started his distilling business all those years ago. It is a story that starts in India and travels across the globe to Scotland, mixing two cultures to create a delicious and memorable flavour you won't forget!"

By Rutland Square
This expression is considered to be calming and consists of refreshing sweet notes of Oolong Tea while imparting a smooth zesty aroma. It is the perfect blend of Indian & Scottish culture. The ABV is 41% and it is priced at £39.99 for 700ml.
For more information about this gorgeous expression or to buy one, visit.