Lux Row Distillers have partnered with master distiller John Rempe to launch Blood Oath Trilogy Second Edition. The launch will feature a limited-edition collection of Bourbons or 'Pacts':  Pact No-4, Pact No-5, and Pact No-6. The First Edition in the Blood Oath Trilogy series featured Pact No-1, Pact No-2, and Pact No-3.
The Blood Oath Trilogy Second Edition
The second Blood Oath Trilogy contains Pacts No- 4, Pact No-5, and Pact No-6, created by the master distiller John Rempe, popularly described as a student of both bourbon and science by the distillery. Pact no-4, 5, and 6 are reserved since 2018, 2019, and 2020, respectively. The bourbons are packaged in a black wooden display box designed to highlight each Pact's label.
"In 2014, Rempe created a bourbon using a blend of three unique Kentucky straight bourbon whiskeys. The following year, that idea came to fruition with the creation of the Blood Oath series. The name refers to a promise Rempe made to keep the blend of Kentucky straight bourbon whiskeys a secret known only to him."

According to Beverage Dynamics
Pact No-4 is a blend of 12-year-old Bourbon, a rich 10-year-old Bourbon, and a 9-year-old Bourbon, which was finished in toasted barrels.
Pact No-5 is a blend of 13-year-old mahogany Bourbon, an 11-year-old silky, wheated Bourbon, and an 8-year-old Bourbon finished in Caribbean rum barrels. The 13-year old mahogany Bourbon gives peppery dark chocolate notes, the 11-year-old wheated Bourbon gives notes of rich vanilla and honey, and 8-year-old Bourbon imparts orange, brown sugar, and island spice flavors.
Finally, Pact No-6 is a blend of 14-year-old ryed Bourbon, an 8-year-old ryed Bourbon, and a 7-year-old rye Bourbon finished in Cognac casks. The 14-year-old ryed Bourbon gives flavors of oak and leather, the 8-year-old ryed Bourbon gives notes of spice, and the 7-year-old delivers fruity flavors.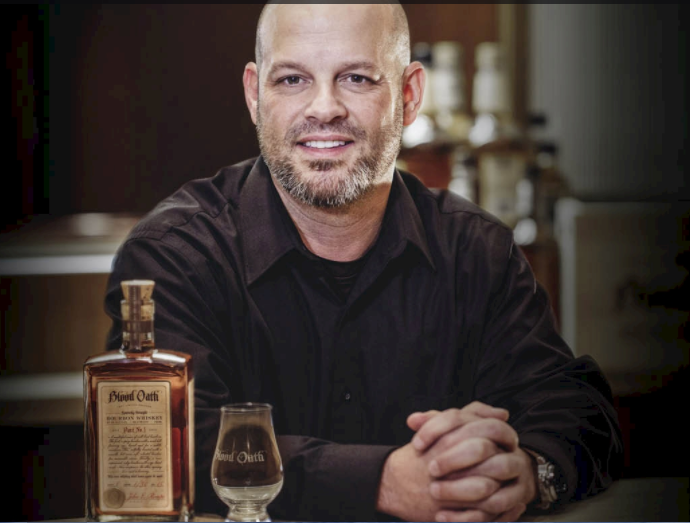 "I look back on each Pact I've created for the Blood Oath Series with a tremendous sense of pride and accomplishment, and with each new Pact I develop, I become more eager to create the next. The Bourbons I've selected to create each Pact are becoming rarer and harder to find, as are the resulting Pacts themselves. A Blood Oath Trilogy set is like a piece of Bourbon history. I'll never repeat a blend, so once it's gone, it's gone."

John Rempe said:
In March 2021, Lux Row expanded its Blood Oath range with the launch of Pact 7, an expression finished in Sauternes casks with notes of sweetness and smoky flavor.
Tasting Notes of Blood Oath Second-Edition Pacts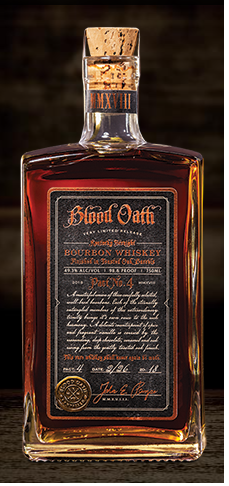 Tasting Notes of Pact 4
Aroma- Caramel and strong oak, backed up with rich vanilla and chocolate.
Palate– Rich caramel, honey, and spicy oak, followed by smooth vanilla and warm chocolate undertones from the toasted barrels.
Finish– Robust spice followed by ultra-smooth finish, with lasting caramel, vanilla, and oak.
Tasting Notes of Pact 5
Aroma– Sweet, vanilla, and brown sugar, hints of dark rum.
Palate– Sweet dark rum notes, vanilla, caramelized sugar, dark fruit.
Finish– A long finish with hints of brown sugar and raisins.
Tasting Notes of Pact 6
Aroma– Light caramel and toasted sugar.
Palate– Spiced raisins and dark berries.
Finish– Crème Brulee.
Each of the Blood Oath pacts in the series is a 750 ml bottle with 49.3% ABV / 98.6 Proof.
Only 1,400 sets will be available to purchase from the end of September for an RRP of US$799 for each set.
---
About Lux Row Distillers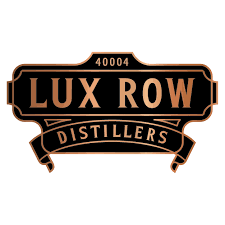 Lux Row Distillers is a branch company of Luxco, which was established in 1958 by the Lux family. Lux Row Distillers are one of the top USA-based independent producers of alcohol beverage products. The distillery is located at 3050 E., John Rowan Blvd. Bardstown, Kentucky. With this location producing Rebel Bourbon, Ezra Brooks, David Nicholson, Daviess County, and Blood Oath, Lux Row Distillers is a must-see on the Kentucky Bourbon Trail. With over 18,000 square feet, 6 barrel warehouses at capacity, and a 43-foot custom copper still, Lux Row Distillers is capable of producing 3 million gallons of spirit per year.
Give your taste buds, the special taste of the latest collection of Blood Oath Trilogy Second Edition pacts. The pact sets are rich, rare, wonderful, and limited.