Jack Daniel's is a brand famous for producing exceptional Tennessee whiskey. Consumers all around the world have been able to experience luscious labels like – 'Gentleman Jack' & the one that's like a first page cover for this brand, 'The Black Label – Old No. 7'. Every liquor that Jack Daniel's introduced in the market turned out to be a huge success and gave another dimension to the word 'Tennessee'. With a grand history whose roots are embedded from the 1800s, having its own share of ups and downs but with the values of the founder, the strength of all the Jack Daniel's family – the brand is a major tycoon in the industry today. In addition to this, Jack Daniel's did something that makes a huge place for itself in the brand's history. After more than an estimated 100 years, the brand is proud to launch its 'First Age-Stated 10-year-old Whiskey'. A limited-edition luxury to celebrate and honour the iconic past of Jack Daniel's.
"All of us at the Jack Daniel Distillery are thrilled to release an age-stated whiskey for the first time in over 100 years to be enjoyed by all. This product has been hand-crafted by our distillery team in Lynchburg over the last 10 summers all while keeping up with the growing demand for Jack Daniel's Tennessee Whiskey around the world."
'1866' – Jack Daniel's
'Crafting something that endures for over 150 years takes time and character. You'll find plenty of both in the people and history that make Jack Daniel's.'
Jack Daniel's is named after the founder Jasper Newton Daniel who was commonly known as Jack. Jack Daniel distillery was established and officially registered with the federal government in the year 1886. Jack introduced the 'charcoal mellowing' process which is used to date and is an important distinguishable factor for their whiskies. The distillery had its own greatest challenges suffered due to the Prohibition and Great depression age. While the law was rectified, Old no.7 was harder to buy due to a shortage supply as a result the demands sky-rocketed. Later on, 1964 – 1984 witnessed Old No. 7's transformation from a little-known regional whiskey to an American icon as synonymous with rock and roll as the electric guitar. The contribution of many renowned master distillers, locations and the constant effort to start fresh and deliver the best encompass the history of Jack Daniel's.
To read the detailed history visit – https://www.jackdaniels.com/en-in/our-story
The first age-stated 10-year-old :
"Over the last decade, we've been experimenting to craft a product that would properly honour the whiskey Jack Daniel was bottling at the end of the 1800's"

Jack Daniel's master distiller Chris Fletcher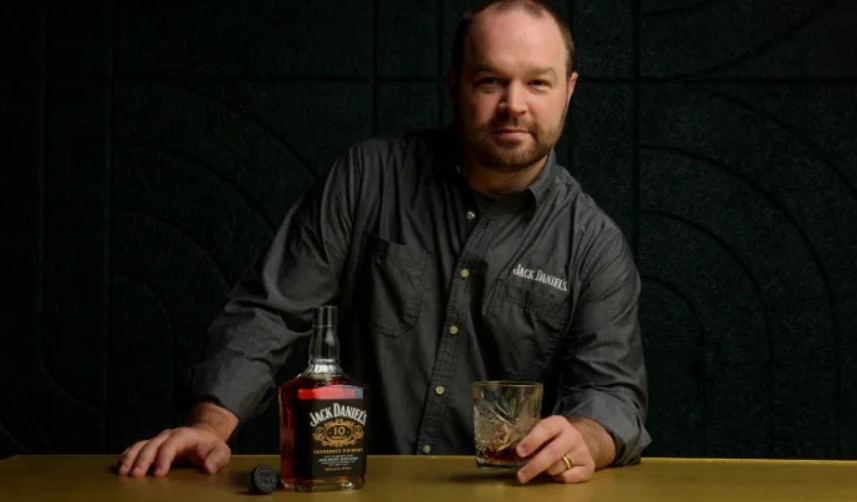 Developed by Jack Daniel's current Master distiller – Chris Fletcher to honour the said era, he "evolved the distillery's previous aged methods by maturing Jack Daniel's iconic Old No. 7 Tennessee Whiskey in oak barrels that were relocated throughout the barrelhouse to extend the ageing process over the past ten years."
Official tasting notes for Jack Daniel's 10-year-old: Dry fig and raisin laced with oak on the nose, warm butterscotch alongside soft fruit and smoke on the palate, and an incredibly long finish with sweet tobacco and spice.
"This 10-year-old whiskey celebrates our modern-day whiskey making, while also paying tribute to our founder and history, is a special time for us all."
This age-stated beauty comes in a square-shaped bottle (the signature design of the brand) with a label that has the brand's iconic name and the unique '10-year-old' mention with all the other necessities. The ABV for this Tennessee whiskey is 48.5% and is estimated to be priced at $70 per 750 ml. This edition will be available from September 2021 in limited quantities. Visit www.jackdaniels.com for more information.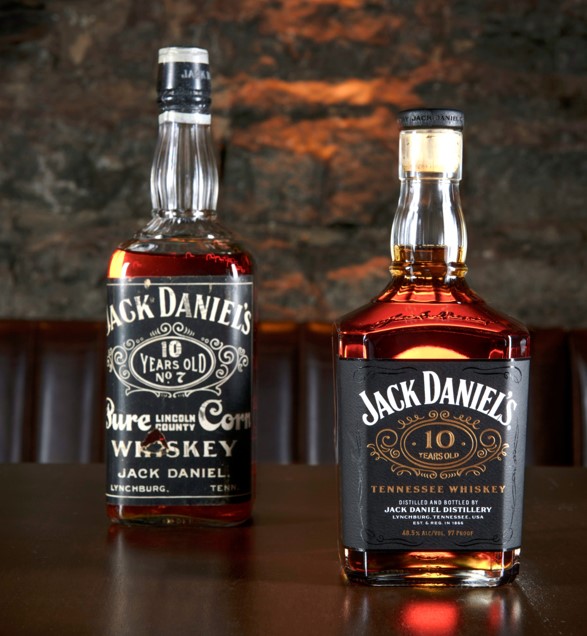 The process of perfection :
Lynchburg's Natural Resources – Drawing 800 gallons of water from miles below the Earth's surface every minute, it's Jack Daniel's whiskey's lifeblood. Crisp, cool, and a constant 56-degrees. An investment of $2,148 by Jack Daniel to purchase the hollow and surrounding land gave pretty good returns in the modern era.
It takes fire to make Jack – Three days a week, three times a day, pallets of hard sugar maple are stacked five feet high and doused in raw unaged whiskey before setting the wood ablaze.. The inferno peaks at over 2,000 degrees Fahrenheit before burning down into smoldering embers. These pellets are then raked over until finally cool and ready to slowly mellow the Tennessee Whiskey.
Corn, Rye, Barley & Pride – Jack Daniel chose a well-considered recipe of 80% corn, 12% barley and 8% rye which is still used today. Using only No. 1 quality grade corn gives the mash an inviting sweetness. An ample amount of rye rounds out the sweetness with robust notes of pepper and spice. And just enough malt brings it all together with a creamy smoothness.
Mellowed drop by drop – The state of Tennessee recognizes this process as 'Lincoln County Process'. Most tend to call it 'charcoal mellowing.' But down in Lynchburg, there's another name for it. 'The Extra Blessing.' Once distilled to 140 proof, the un-aged whiskey crawls through the handcrafted charcoal at a gravity dictated pace. This drop by drop trip takes 3-5 days to complete.
Barrel Making – 'A barrel is more than a container for whiskey. It's an ingredient.' That is the reason why Jack Daniel's barrels are handcrafted themselves.
Maturation – 'Our whiskey goes into the barrel colorless and raw. Years later, it will pour out a beautiful amber, its rawness turned smooth and complex. Exactly how many years later? That's a question decided by Mother Nature and Father Time.'