Every brand values its consumers and goes out of its way to interact with them. New launches, limited editions and bringing back discontinued products are some ways to make an impression. Similarly, to celebrate Fat Tuesday like every year, Detroit City Distillery is launching a crowd favourite Pączki Vodka. Steve Orzechowski, the resident distiller of Polish descent, produces this spirit with utmost love and fresh-baked raspberry pączki for all the Pączki lovers.
Detroit City Distillery x 11th Feb 2022
In 2021, DCD sold 4,200 bottles of this vodka online in just 22 minutes! Isn't that amazing? An experiment of making 20 bottles for friends and family turned into a huge success. Detroit City Distillery is known for its amazing portfolio of spirits but most of all – The group of eight childhood friends who came together and established an amazing distillery to produce alcohol the old fashioned way.
'Detroit City Distillery creates small batch artisanal whiskey, gin and vodka using the finest local ingredients sourced directly from farms near our distillery and tasting room located in Detroit's famed Eastern Market. The result is a drink of distinction made for the revolutionaries rewriting the history of a great American city.'

By Detroit City Distillery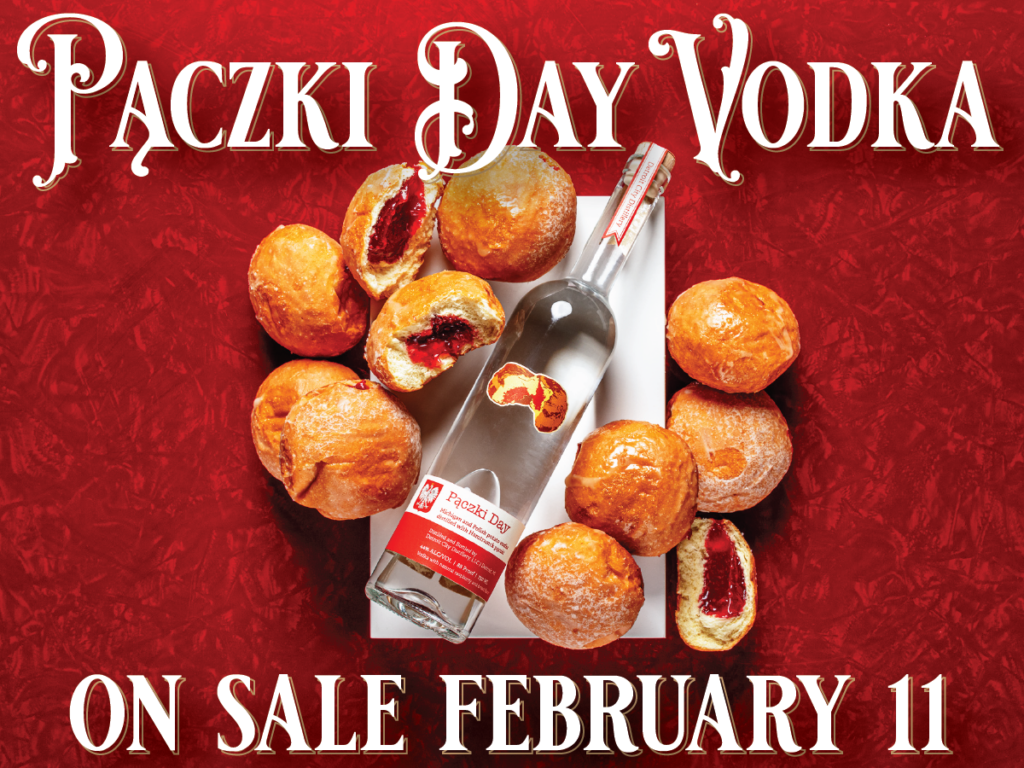 So, coming to this year's treat – 3,000 glazed raspberry pączki from Hamtramck's New Palace Bakery distilled in 100 per cent potato vodka from Poland and Michigan. Every batch uses 18-dozen pączki baked fresh, these are then soaked in vodka for 24 hours inside a 500-gallon copper still before the distillation begins.
If you're wondering what a paczki is? – It is a filled doughnut, a speciality of Polish cuisine.
The result of all this hard work is a crystal-clear smooth spirit that has an exquisite raspberry finish. Buttery and elegant this vodka can be enjoyed chilled over ice or it also goes best with a variety of cocktails! The ABV of this celebratory vodka is 44% and it is priced at $35 for 750ml.
Where and how to buy it? – 11th February 2022 is the day you've to mark in your planners or calendars! Sales will commence from 8 AM and the place to visit is – www.detroitcitydistillery.com/shop
The collection of these beautiful bottles can be bought from DCD's Tasting Room at 2462 Riopelle Street in Detroit's Eastern Market from February 18 through February 27.
For more information, visit – Official website or Instagram