Ever seen blue beer or had the experience to taste it once? I know we have all seen the hoppy IPAs in golden hue to dark brown colour. But at Hoppy Urban Brew (HUB) the makers have decided to introduce a new and unique beer in the market. So, they created the French Blue Beer: 'Line'.
The French brewery, Hoppy Urban Brew— based in the city of Roubaix, not far from the Belgian border —has teamed up with a company called Etika Spirulina to create this innovative blue beer. The tie-up is between two companies, a firm that wanted to popularize algae as a dietary supplement and a craft brewery that wanted to create unique beer. The company Etika Spirulina grows a type of blue-green algae called Spirulina. The algae are then supplied to the brewery, where the algae are used to create blue-coloured beer, according to Reuters. The blue colour comes from an element called phycocyanin which is extracted from the algae.  This pigment is used during the brewing process.
"It's getting an enormous amount of interest and curiosity on the part of the public. We started to brew our blue beer after we met Etika Spirulina's team two years ago. First it was a kind of a challenge to have a blue pigment and not the green that you can have when you use raw spirulina. But after rounds of testing, the brewers finally came upon a recipe that achieved the color — and taste — they were looking for. We are now thinking to share our research with all people interested [in duplicating] this experience as long as they do that on a local scale."

By Sebastien Verbeke, the brewery's co-founder.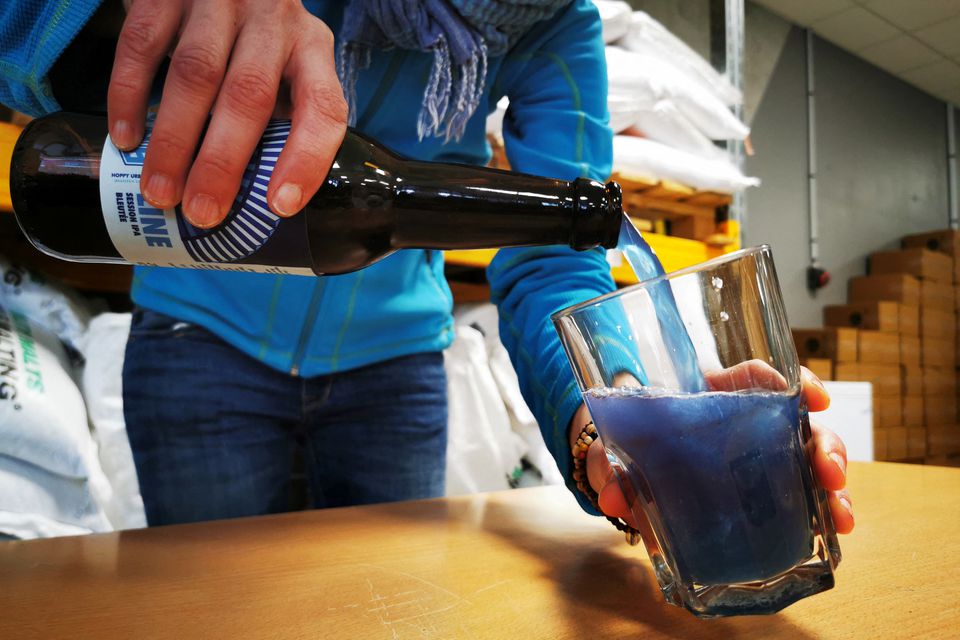 Brewery worker Mathilde Vanmansart described the taste of the beer as hoppy, light, and a little fruity. She added that the only evidence of the added algae was the blue colour. The beer has a light alcohol content with quite the taste of hops, with slight notes of citrus. There's a slight refreshing taste of lychee towards the finish.
"Xavier Delannoy owns the farm that provides the spirulina. He said after several tests, the brewery had found a mixture that pleased buyers."

According to Learning English
It is reported that the brewery sold 1,500 bottles of blue beer between October and December last year. The brewery is now preparing to increase its production to meet demand.
For more updates, you can follow the brewery on Facebook and Instagram
The blue 'Line' beer is a distinct unique product in the market. The beer is hoppy, citrusy, and has light alcohol content. Thus, very suitable for a warm summer evening to relax the mind!