2021 has been a year of innovation and experiment. Many distilleries are coming up with ideas for releasing new creative spirits in the global market. METHOD AND MADNESS Rye & Malt – is one such experimentally aged innovation by the Micro Distillery in Midleton. This Irish whiskey's idea started with "What if?" and after several trials and error, the innovative whiskey was born and released.
The hand-crafted Method and Madness Rye & Malted Barley Irish whiskey started under the creativity and care of Distiller Katherine Condon as part of the company's Graduate Distiller Programme in 2014. The team of Midleton distillery began the whiskey experiment inside the lab with a fearless and relentless approach. There were several trials and errors. Finally, the distillery team settled on the ideal ratio of 60% rye to 40% barley grain.
"The METHOD AND MADNESS journey first began six years ago when the Micro Distillery opened its doors with a mission to further support the resurgence of Irish whiskey, drawing on research into wood influences and cereal mixes, historic mash bills from the Irish Distillers Archive, and the restless curiosity of its craftspeople. Condon and the team then took advantage of the Micro Distillery's manual processes, trialling varying rates of reflux and distillation to achieve the perfect crisp, spicy flavour,"

the official website announced.
The mash of malted barley and mash of rye is double-distilled in single copper pot stills; then it is matured for 6 years in ex-bourbon American oak barrels. The result is the Method and Madness whiskey, where the rye marries the malt.
The spirit is crafted masterfully by the innovative whiskey makers to combine malt and rye to bring out the notes of lemon balm, white pepper, chilli flakes, and toasted wood with a lingering finish of spiced fruit.
"It has been an honor to be part of the Micro Distillery team from its inception in 2015 to today, sharing the first-ever drops of whiskey produced there with the world. We have been inspired by the innovators in Irish whiskey who came before us. In turn, we have questioned tradition and challenged convention to follow their inspiration and drive the Irish whiskey category forward for a new generation of creators, consumers, and indeed, suppliers,"

Condon said in a prepared statement.
Tasting Notes
The official tasting notes of Method and Madness Rye& Malt Irish whiskey include
NOSE: – Notes of lemon balm, floral lavender, and clove spic.
TASTE: – White pepper, chili flakes, and toasted wood.
FINISH: – Fading fruits, lingering spice, and cereal malt & barley.
BOTTLED AT: 700 ml, 46% ABV
The Method and Madness Rye &and Malt Irish whiskey is available for purchase in Ireland, the UK, Dublin Airport, and online from 20th September at RRP of €95.
Drink Recipe
SEA NO EVIL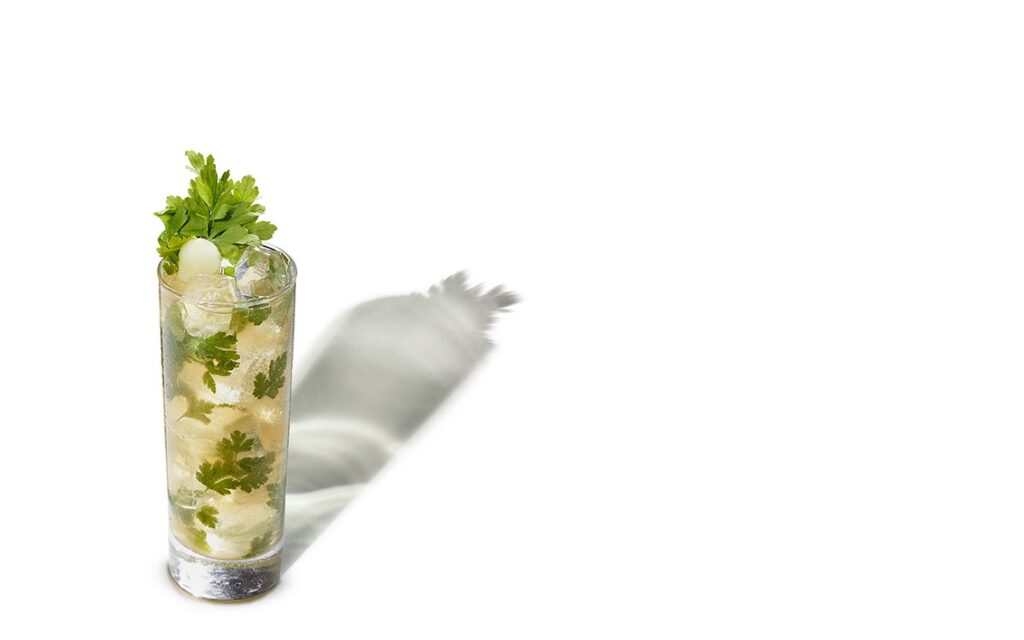 Ingredients
50ml METHOD AND MADNESS Single Pot Still Irish whiskey, 20ml Seaweed & Parsley Syrup* , 10ml Gooseberry juice, 50ml Soda
Process
*Seaweed & Parsley Syrup: Blanch 50g each of flat-leaf parsley & Seaweed. Transfer to a blender with 300g each of sugar and cold water, plus 2.5g ascorbic acid. Built with cubed ice & flat-leaf parsley. Garnish with curly parsley, sliced gooseberries. Serve in a high ball glass.
Brand quotes the drink as:
METHOD AND MADNESS' locale is surrounded by bountiful wild herbs, plant life, and fruits. Here the idea of a forager's wonderland is brought to life, taking in fields, shorelines, and back gardens. These flavours are then transformed into a light and fresh serve, with savoury and salty notes coming through.
More refreshing drink recipes blending the Method and Madness spirits can be found on the Official Website
---
About METHOD AND MADNESS brand
"Restless hearts making Inspired Spirits- Micro distilled but Macro Taste."
Method and Madness is a spirit brand of the Midleton Distillery. The brand constitutes making experimental super-premium spirits. The foundation of shared knowledge is unique to the Midleton. When great minds collide, incredible creations can emerge. At Midleton, the Master and Apprentice relationship is tied together with generations of know-how meshing with restless curiosity. The experiments start with "What if?" and the idea is released after several trials and errors in the lab to produce the premium bottled liquid. These premium liquid spirits are entwined with the traditional taste of Irish whiskey history but with a new twist. The brand's product range includes- Irish Micro Distilled Gin, Single Grain, Single Malt, Single Pot Still, and special limited editions like Wild Cherry Wood, 31-Year-Old Single Grain, etc.
Indulge in the rye and malt blend in the Method and Madness Rye & Malt Irish whiskey and taste the team's 'driven by desire but connected to the tradition' Irish whiskey. Check out their drink recipe to make yourself a cocktail at the comfort of your home.