In the industry of alcoholic beverages, there are many talented individuals that come forth with new innovative ideas to uplift their major sections. These individuals combine the efforts of their team to produce and introduce spirits that ultimately become part of the grand spirit history. Talking about Tequila – a distilled alcoholic beverage made from the blue agave plant. In recognition of certain influential people, the industry of Tequila and its regulating body –  the Academia Mexicana de Catadores de Tequila (the organization recognized by The Tequila Regulatory Council) bestows specific titles of great importance out of which 'Maestra/Maestro Tequilera' ranks as the highest. Read along to find out about Bertha González Nieves. – The first lady to be given the title of 'Maestra Tequilera'.
The First Lady of Tequila.
"It's interesting because I didn't know I was the first when I got my title. One day I was in an interview and they asked, "How many women?'" And I said, "I don't know!" So, I called and asked the Academia Mexicana de Catadores de Tequila (the organization recognized by The Tequila Regulatory Council). And they said, "What do you mean? You're the first one." And I was really wowed by it. I felt so honoured."

– Bertha González Nieves
Bertha González Nieves is currently the Co-founder & CEO of Casa Dragones Tequila Company. A Mexican businesswoman identified by Forbes as one of the 50 most powerful women in Mexico. Her actions have had a great impact on the tequila industry. González Nieves has a decade worth of working experience with Grupo Jose Cuervo, the largest tequila company in the world. She has been featured in some well-renowned publications worldwide, including El Universal, Harper's Bazaar and Black book. The motivation that led González Nieves to venture into the tequila field was her belief that tequila is encompassed in a growth industry that could further enrich her country culturally and economically.
Casa Dragones Tequila Company
A small-batch producer dedicated to producing exceptional craft spirits. Each bottle is hand-signed and numbered while also showcasing top-tier quality. Small batch, sustainable method of production, perfect blending and handcrafting are some qualities that describe this brand. 
"We are a small batch producer that's trying to push the conversation of the industry into the future, using the most sustainable, modern processes available, We're in the business of taste, not in the business of volume."

Bertha González Nieves
The agave used in the production of this unique tequila is grown in the lowlands of Tequila, Jalisco.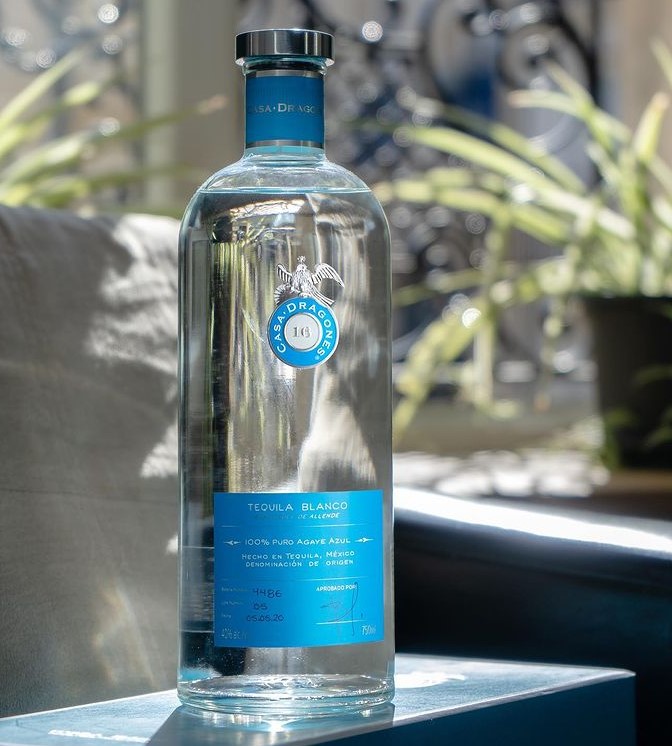 The expression of woods & agave :
It all starts with agave plants that have been cared for 7-9 years. Once these plants reach the highest possible sugar content they are hand-harvested. The barrels used for ageing are of two types French Oak Barrels made from Quercus Sessile Oak and American Oak Barrels – American oak sourced from Missouri & Pennsylvania. These barrels are then custom toasted, the French barrels receive a 'custom toast called "Epice" or French Spice, which achieves roundness, respects the minerality of the soil, and imparts light spicy notes such as liquorice, clover and light vanilla notes. The American Oak receives a custom medium toast, which is an extended intense toast to achieve depth and aromatic intensity. The smooth and elegant agave-forward tequila is created after blending both barrel enriched spirits together. Truly an expression of woods and agave like no other. 
"You're getting the floral and citrus notes of the blanco tequila, balanced with the sweetness and spice of the extra aged tequila," she explained. "That master blend is what we believe makes this product so special."

Bertha González Nieves
Bertha González Nieves is also a regular guest professor at UAG – Universidad Autonoma de Guadalajara. The university's first course on tequila called 'Tecnico Tequilero' is taught by her. 'The course focuses on the history and importance of tequila, federal governmental regulations surrounding tequila production, quality control, and the commercialization of tequila worldwide. The goal of this course is to continue to develop and evolve the tequila category, and inspire new generations of tequila producers.'