While people love London Dry Gin, Genever/Dutch gin, Plymouth gin along with a ton other. There is one category which draws people towards it because of its less piney taste and aesthetic visual in a cocktail. Pink Gin is famous for introducing people to the gin world, bringing new consumers and significantly accounting for a good percentage in total gin sales. Now if you're wondering which pink gin to choose ? There are many amazing brands out there but this new launch by Spirit Of Wales Distillery certainly earns a spot on the list. Read this article to find the perfect harmony of blueberry and gin!
Let's dive into The Spirit of Wales
With a goal to create abstract and complex flavors, The Spirit of Wales was established in the year 2021. Founded by Daniel Dyer, this amazing distillery is inspired by the people of Wales and creates authentic Welsh spirit in Newport. One can find the essence of Wales reflected through their range of affordable premium spirits.
'Premium distilled passion inspired by the people of Wales. The fiery passion of the Welsh people is found in every bottle of The Spirit of Wales, with a shot of sweet determination and a drop of fire inspired by our dragon.'

– Spirits of Wales Distillery.
Daniel's hobby of distilling spirits was inspired by his home. His love for gin evolved into distilling in 2009. Along with the expertise of head distiller – James Gibbons, logic and creativity flows within the spirits produced here. Originally with an aim to become a chemical engineer, James started distilling around Europe before settling in Wales. Both the founder & head distiller have their native roots linked to Welsh culture.
'There are more castles per square mile in Wales than anywhere else in the world, six hundred to be exact. We recently declared our Spirit of Wales 'distillery castle number 601. It is fair to call ourselves a castle when we house sleeping dragons who ignite our spirits'

– Spirit of Wales.
Blueberry Welsh Gin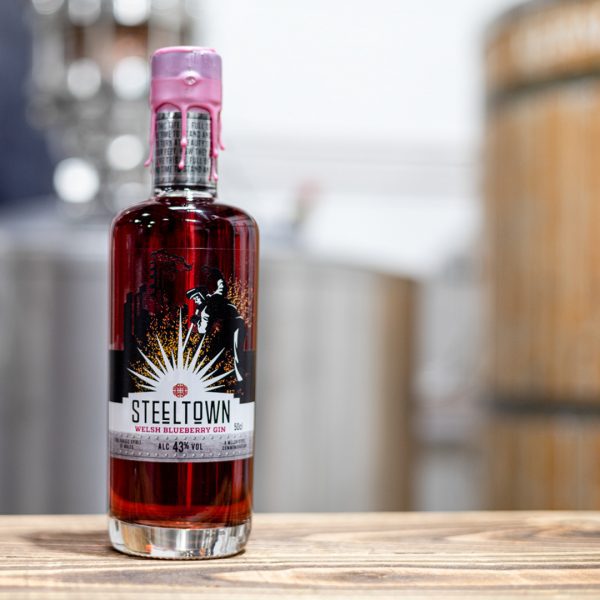 This new exquisite addition in the Steeltown gin series is Spirit of Wales's second Welsh gin & first pink gin. A contemporary styled premium pink gin made with forged wild blueberry and sweetened naturally with heather tips. This aesthetically pleasing expression has no artificial flavoring or coloring. As the name indicates this spirit is inspired by the women of the past that loved to spend time with their families on the Welsh coast during the Miner's Fortnight holidays. The ABV is 43% and it is priced in the range of £5.00 – £32.00 for 500ml. 
"To create a pink gin that could stand in the category. The Spirit of Wales uses blueberry, which acts as an addition to the whole, rather than overpowering the gin. The gin remains at full strength with sweetening from with honey-like heather tips rather than adding any sugar."

– James Gibbons, Head Distiller.
The botanicals used :
Juniper
Coriander seed
Lemon Peel
Grapefruit peel
Orange peel
Cardamon seed
Rosemary
Heather
Lavender
Angelica root
Orris root
Cassia Bark
Liquorice root
Fennel seed
With notes of lemon and hints of bittersweet grapefruit, the piney-characteristic of juniper is mellowed down. A pleasant gin with blueberry tones on the palate and floral flavors of heather tips & orris root.
"After trialing fresh fruits with our juniper-led gin, under our distillery release, we realized the Blueberry was a clear winner! Adding no artificial flavorings, nor colorings to achieve Steeltown Blueberry Gin. It is a fruity and delicious gin and tonic, when combined with the Fever-Tree aromatic Tonic water, which brings the deeper flavours to life!"

– Daniel Dyer, Founder.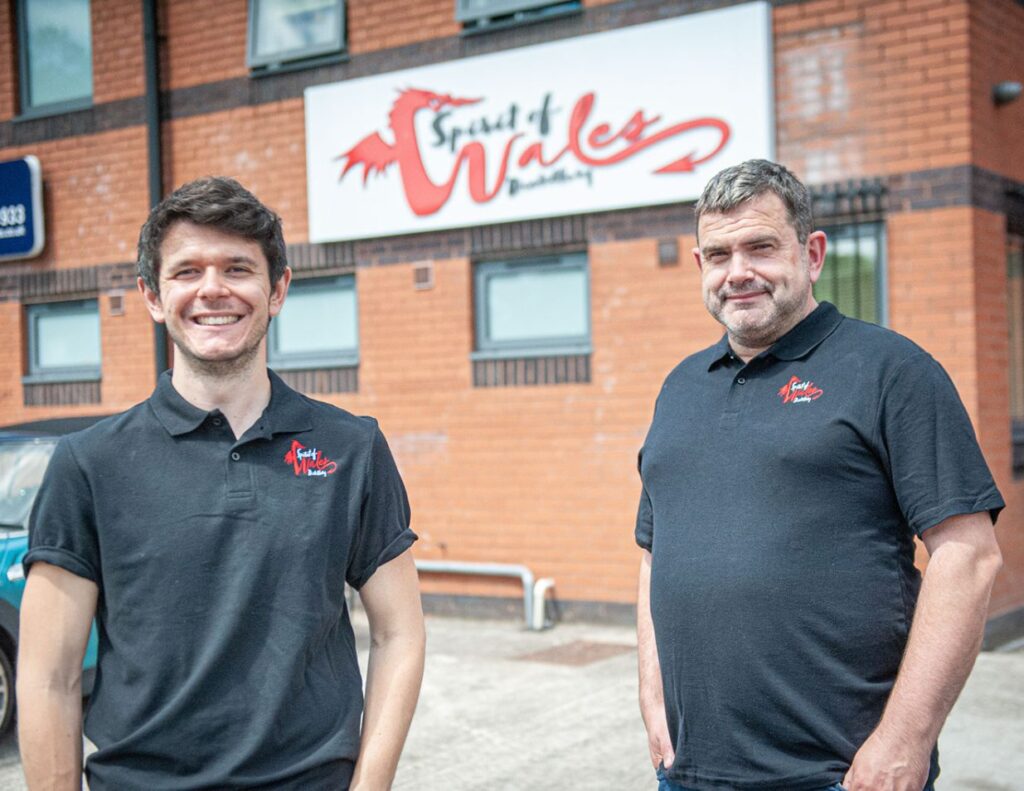 To buy this bright and citrusy gin or for more information about the brand, visit - https://www.spiritofwales.com/product/steeltown-welsh-blueberry-gin/