Imagine the beautiful scenery of a beach, the soothing and warm air filled with the scent of the ocean, but you get to experience all these emotions in a vodka. Yes, you heard that right! A new vodka is about to enter the markets on 20th January 2021, and it has gained a lot of attention in the pre-launch days. Wondering why? The all-new 'Ostreida' from Industrious Spirits Company blends the land and water together. This vodka is distilled with oysters and exhibits unique flavours and quality undertones. If you are curious enough to find out how the combination of oysters and vodka would feel on your palate, keep reading! 
20/01/2021 : The Oyster Vodka – 'Ostreida'
So, oysters and vodka – together – as a spirit – Must try.
"Ostreida boasts a palate of "savory salinity, crisp sea brine, and the unmistakable salty New England oyster perfume entwined on the buttery back bone" of ISCO's organic corn distillate."

By Andrew Kientz, ISCO's tasting room manager and experience director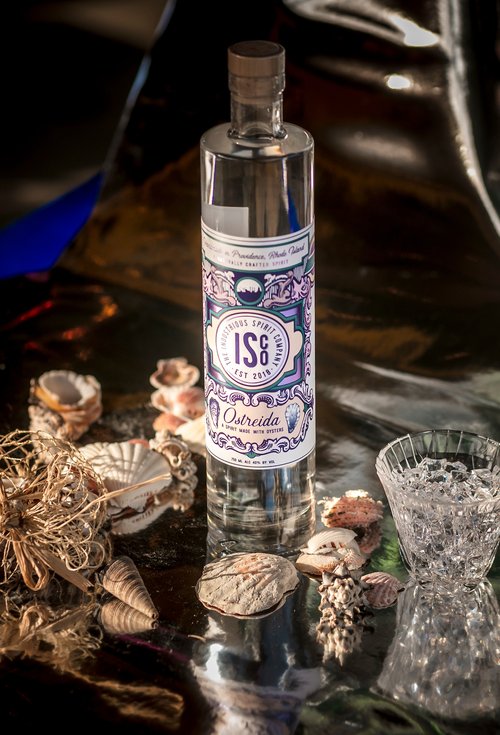 This vodka is a result of numerous experiments along with utmost care and the result is as unique as the ingredients used. The process starts with organic corn from Stone House Grain (situated in the Hudson Valley and committed to practising regenerative agriculture). The dried and milled corn is cooked along with some water in a cooker. The achieved porridge-like material is then fermented with the help of yeast. The journey of yeast continues for about 3 to 5 days where alcohol and Co2 are produced. According to Manya Rubinstein, ISCO's chief executive officer – at this stage, the product becomes a corn beer which has an ABV of 10%. Then this corn beer is pumped into their 500-gallon stove custom designed by the Vendome Copper & Brass Works in Kentucky. 
Then the ABV is extended to 30% by the addition of steam which takes about a day's time. This whole process is continued again, and all the solutions are combined. This process is repeated until the still is filled up. Then the solution in the still is heated, this is the distillation process which creates a neutral spirit of 95%.
Now the final distillation is where oysters come into the plan. Fresh oysters are added to this neutral spirit, although the exact way of incorporation is kept as a secret. By the end of this process, the ABV is toned down to 80%.
"But we really didn't know what to expect with this during the first few runs. But we were pleasantly surprised on how much of the oyster flavor really came through on this, and how well it tasted."

By Manya Rubinstein, ISCO's chief executive officer

.
Industrious Spirits Company's initiative – To further our commitment to supporting regenerative farming practices, we are donating a portion of sales from each bottle of Ostreida to GreenWave, an organization that trains and supports ocean farmers in the era of climate change, working with coastal communities to create a blue economy. 
The Industrious Spirits Company's journey towards sustainability

Industrious Spirits Company is known for producing unique hand-crafted spirits at their distillery situated in Providence. The location of the distillery is the site of a former industrial mill complex just a mile from Downtown Providence. This place is historic and has been in the production field for more than 150 years. Industrial Spirits Company's sustainably sourced vodka, gins and bourbons are produced completely from scratch on site. 
The inspiration behind this venture was the community of artists, chefs, designers, and farmers around the neighbourhood. Their spirits have been a huge success due to two reasons – Passion for creating spirits from scratch and their commitment to taste. Sustainability, helping in the potential growth of small producers and excellent quality with astonishing flavours – describe this brand all too well. Each step from foraging the botanicals, to producing, packaging, and selling are carried out with extreme attention and in a detail-oriented way. 
 Here are the links to know more about their products:- Official website | Instagram ID