Gin is becoming the new crowd favourite, thanks to all the innovation and creativity brought up by various brands and distillers. There are so many types when we talk about this versatile alcoholic beverage. One such group has brought something different to the gin making process. 'Japanese Gin' is famous for a lot of factors but the highlight of that amazing flavour profile is – the blending process. The blending process plays a major role in any alcoholic beverage's overall presentation. Japanese brands use a lot of botanicals but that isn't the only good part. They distil each and every botanical separately to gather their unique essence and then blend it into a harmonized infusion. The process might be lengthy but it is worth every drop of the end result. Ki No Bi Go Kyoto Dry Gin by Kyoto Distillery is the perfect example of what a Japanese gin encompasses. 
Japan's 1st dedicated gin distillery
'The Kyoto Distillery is Japan's first dedicated gin distillery. Inspired by Kyoto's history and craftsmanship, it reflects the vision of the founders to create one of the world's finest gins.'

– Kyoto Distillery
Noriko Kakuda Croll, David Croll and Marcin Miller are the founders of this beautiful distillery which was established in the year 2014. It is situated in the cultural capital of Japan – Kyoto. Best described as a fusion of England and Kyoto traditions. This distillery specializes in craft gins and the founders chose this place for their innovative distillery because of the cultural significance and abundance of raw materials available. The soft waters of Fushimi, famed for centuries for producing the highest quality's sake, and a huge selection of locally-grown ingredients, such as yuzu (a citrus fruit), sanshō (Japanese pepper) and the legendary teas of Uji (Japanese green tea produced in Kyoto). The founders experienced and gained significant inspiration through living as a part of the city. Some creative traditional arts of Kyoto are :
Kyo-yaki (Kyoto pottery)
nishijin-ori (silk weaving)
kyo-yuzen (silk dyeing)
Kyo-ningyo (Kyoto dolls)
Kyo-sensu (folding fans)
Ukiyo-e (Woodblock prints)
The limited bottling launch of Ki No Bi Go Kyoto Dry Gin – 21st September 
The purpose of this limited-edition launch is to celebrate the 5th anniversary of the internationally acclaimed KI NO BI on September 21st in Japan. 'Go' translates to five and is included in the name to reflect the ABV of this product which highlights the botanicals' qualities at the higher strength – 50% ABV. Ki No Bi translates to 'The beauty of the seasons' a rice distillate infused with botanicals. To understand just how special this product let's dive into their concept of 11 Botanicals & 6 Elements :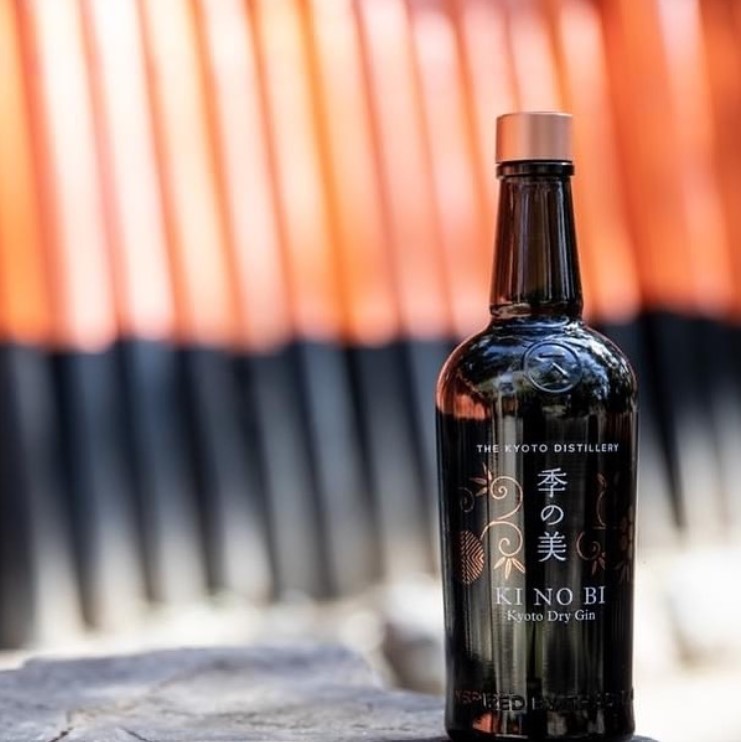 The 6 Elements are the fundamental constituents of this gin which impart different notes to this craft gin –
Base – The base of this gin mainly consists of juniper from Macedonia, orris (a type of root) and hinoki (coniferous tree). Since they are part of the basic structure, the trio accounts for more than half of the botanicals used and also a great deal of impact on the flavor structure. The only difference in Ki No Bi (original) and Ki No Bi Go Kyoto Dry Gin is the use of 'akamatsu' (red pine) in the Base Element in place of hinoki.
Citrus – The citrus notes in this luxurious expression comes from yuzu (a Japanese citrus fruit) and lemon. Yuzu is responsible for imparting a distinctive flavor to the gin when distilled.
Herbal – This gin has an oriental and spicy aroma which lingers on the finish. Sanshō (Japanese pepper) and kinome (Japanese herb) induce the amazing aroma.
Spice – The complexity of this gin is due to the addition of ginger which gives a sharp and juicy mouthfeel.
Green Tea – You must be wondering how so many botanicals are blended together and laced with harmony? Well, green tea laces through the other distillates during the blending process and helps to bring them all together.
Fruity & Floral – The fruity & floral essence added to the underlying flavor of Ki No Bi Go is done by Bamboo leaves & shiso (Beefsteak plant).
These are the 11 botanicals used: juniper, orris, hinoki, yuzu, lemon, sanshō, kinome, ginger, green tea, bamboo leaves & shiso.
All the botanicals are macerated in RBS – a rice-based spirit that has a clean taste and undertones of sweet grass. Its luxurious, velvety texture ultimately delivers a delicious and smooth tasting experience. Last but the most vital ingredient of a gin – water. Well, the water used by this distillery is :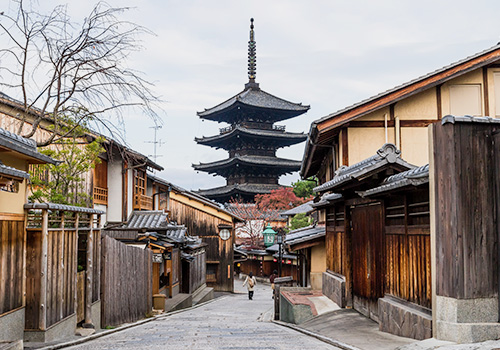 'Our distillery is located close to the famous sake-producing area of Fushimi, south of Kyoto city. The name "Fushimi" comes from the Japanese words for "hidden" or "underground" and "water", and Fushimi water is renowned for its purity, softness and flavour. The water we use comes from Tsuki no Katsura, a sake kura dating back to 1675: it is filtered and blended with the 6 Elements comprising our botanicals before bottling.'

– Kyoto Distillery
Tasting notes by Kyoto Distillery
Nose: Sweet, complex and fruity on the nose. Fresh yuzu and bright sansho burst forward and notes of new grass and white chocolate like softness from the gyokuro. 
Taste: On the palate, it has a wonderful, sweet entry followed up by some peppery sansho, resinous Akamatsu and rich citrus.
 Finish: reveals notes of ginger and lemon with forest-like undertones of Akamatsu and juniper.
The ABV of this gin is 50% and it is priced at : open price for 700 ml.
The Black & Golden packaging
The whole packaging is inspired by Kira Karacho, founder of karakami pattern (hand-printed on Japanese washi papers with about 600 woodblocks, which have been handed down from generation to generation.) The woodblock shown here is used on the label of Ki No Bi Go and the glass bottle is made by Sakai Glass, a family company founded in 1906 with a reputation for peerless quality, attention to detail and a very traditional approach.
'The name uses the Japanese for five 'Go' and the message 5th Anniversary –'五周年' is embossed into the label, whose design highlights elements of the karakami pattern used on bottles of classic KI NO BI. These highlighted elements have been blocked with gold leaf from Horikin, a goldsmith founded in 1711 and located a short walk from the House of KI NO BI.' – Kyoto Distillery.
Visit their official website for more information – Visit