Bulleit Frontier Whiskey is all set out to expand its RTD cocktail range with the latest launch. Bulleit recently launched their first Crafted Cocktail range: Bulleit Manhattan and Bulleit Old Fashioned.
"As a brand rooted in bartender culture, we collaborated with a number of leading bartenders to perfect and refine two timeless whiskey cocktails, the Old Fashioned and Manhattan. With Bulleit Crafted Cocktails, consumers can pour and serve bar quality, crafted cocktails wherever they are. Whilst nothing can replace the full experience of enjoying a drink made by your local bartender, Bulleit Crafted Cocktails are as close as you can get."

By Sophie Kelly, senior vice-president of whiskies, Diageo.
Bulleit Manhattan and Bulleit Old Fashioned are both whiskey-based ready-to-serve mixed cocktails.
Bulleit Old Fashioned Cocktail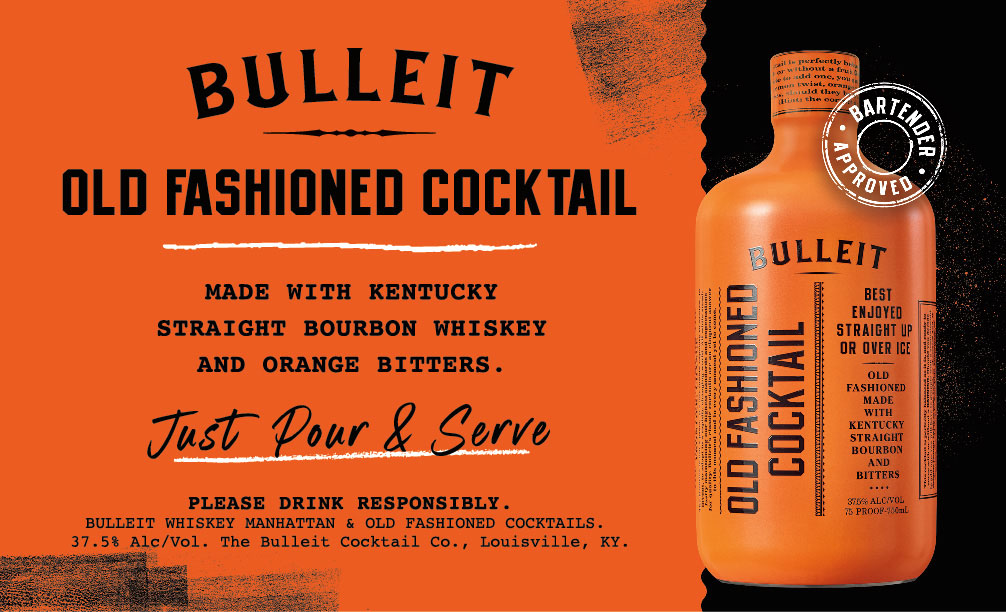 A sweet blend of Kentucky straight bourbon whiskey. There are classic flavors of aromatic orange bitters and simple syrup, enhancing the hints of spice from the high-rye bourbon.
Bulleit Rye Manhattan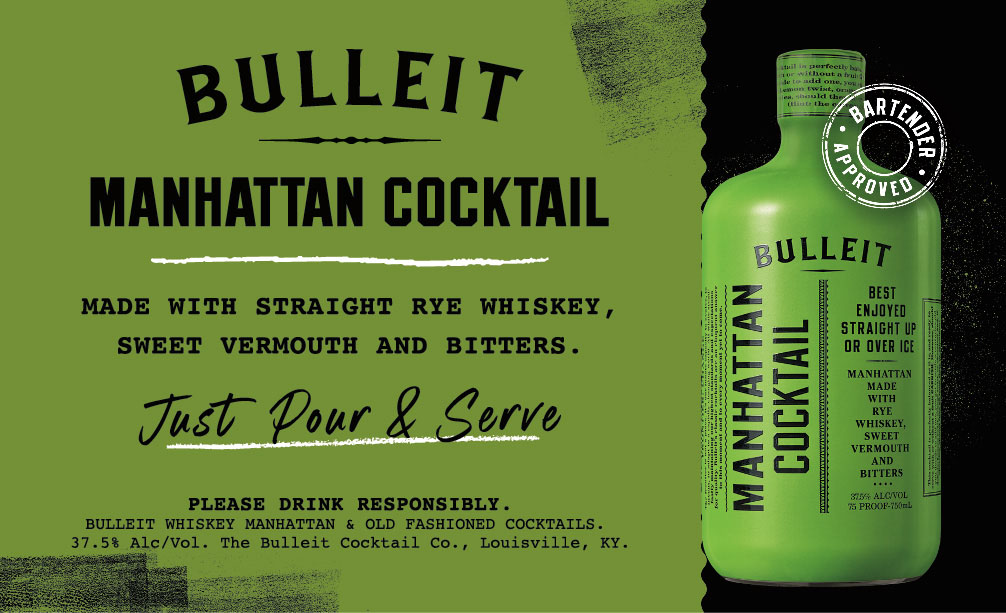 It was inspired by the belief that spicier rye makes for a better Manhattan. The straight rye whiskey in this RTD adds spice and flavor, balanced out by sweet vermouth and bitters.
"It can take time to master a Manhattan or Old Fashioned."

By Adam Geissler, Bulleit brand ambassador.
"Luckily bartenders are masters of their craft and have been skillfully making these cocktails with our whiskeys for years, so it was only right we had them help us create these products to help put bartender-quality cocktails in the hands of people (21-plus) to enjoy without the time or fuss of cocktail preparation."
The design of the bottling takes inspiration from the brand's iconic green and orange packaging. The cocktail bottling is curated with the help of bartenders and approved by them.
Bulliet Crafted Cocktails clocks at 37.5% ABV. The cocktails are available in two formats of 375ml and 750 ml bottling. Bulleit's Manhattan and Old Fashioned bottled cocktails are available for purchase in select retail stores at US$29.99 per 750ml.
The list of available select retail stores in Kentucky include- Shelbyville Country Club, Georgian Room, Bell House, The Barrel Rooms, Buffalo Wings & Rings, Hometown Pizza, Cattlemans Roadhouse, Executive Cigar, and Sodexo Live! At U Of L Golf Club.
The ready-to-serve cocktails can be served neat, chilled, or over ice. For more information, click here.
Bulleit Crafted Cocktail ready-to-serve drinks assure bar quality and you can garnish the drink as you want.