Bacardì, described as the world's number one selling premium spirit blend launches three new exciting flavors to their ready-to-drink cocktail range (RTD); Bahama Mama, Mojito, and Sunset Punch. Bacardi the Bermuda based rum producer launched the Real Rum canned cocktail range last year .
The launch came in with rise in RTD due to the pandemic and the rise for ready to make cocktails at home noted by the Bacardi north America Vice President "…we would want to continue the moments where people can come together safely and celebrate with high quality cocktails in convenient for" ingredients" .
Bahama Mama comes with a fruity flavor of orange, red berries, and pineapple.
Mojito is the classic Bacardi with lime and mint flavors (white rum)
Sunset punch with blood orange lemon and ginger flavor notes.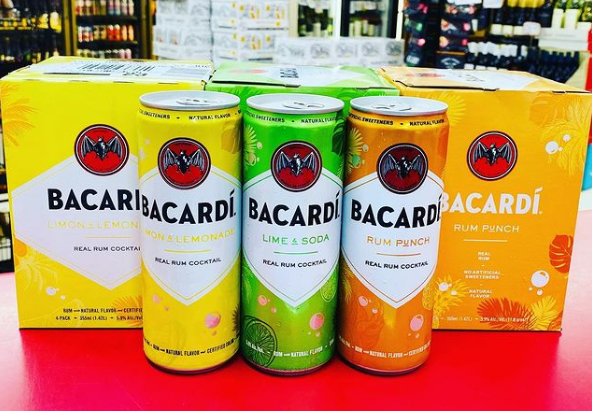 Each cocktail is gluten-free with an alcohol by volume of  5.9%, The cocktails are made with the base spirit of Bacardì superior, they join the other flavors of the cocktail range; Lime and Soda, Rum Punch, Limon and Lemonade
Bacardi states that the cocktails are made with natural flavors and real ingredients with added artificial sweetness.  The flavors range is available in 4 packs of 355ml cans for an RRP of US$12.99 meanwhile a variety pack of all 3 flavors retail for US$16.99. These new flavors can be purchased at select retail stores at offline and online liquor stores.