Today, Uncle Nearest Premium Whiskey is the best and fastest-growing whiskey brand in US history. This brand, founded by a black woman is also the most-awarded Bourbon of 2019 and 2020 worldwide. Recently, the founder announced a venture capital fund to help bankroll others like her.
Founder of Uncle Nearest Premium Whiskey
In 2017, Fawn Weaver founded Nearest Premium Whiskey, currently the top-selling spirit brand of all time. This was after she passionately committed herself to talk about the legacy of Nathan "Nearest" Green.
Green is the world's first-known African American master distiller. He was a black slave who taught Jack Daniel how to make whiskey. After the young Daniel formed the Jack Daniel Distillery, Green was hired as its head distiller.
Uncle Nearest Premium Whiskey
Uncle Nearest's portfolio with an all-female leadership team is made up of Aged Tennessee Whiskey, Single Barrel Whiskey, and Small Batch Whiskey. Debuted in 2017, this whiskey brand has now expanded to all fifty states in the US and 12 other countries.
It is currently being sold in more than 25,000 bars, stores, restaurants, and hotels. Its nearest location is the 270-acre distillery at a farm in Shelbyville, Tennessee, popularly dubbed "Malt Disney World." The whiskey can also be bought at the distillery's visitor center.
Uncle Nearest Venture Fund
On June 1, 2021, the Uncle Nearest Venture Fund was formed by Uncle Nearest Premium Whiskey. It is a $50 million fund that was specifically created to fund rapid-growing spirit brands that are founded and owned by minorities (BIPOC and women).
The announcement of this initiative comes on the 100th anniversary of the Tulsa Race Massacre when hundreds of black people were injured, with their businesses and homes looted and Tulsa's thriving "Black Wall Street" was burnt to the ground.
The first two investments already chosen by the fund to receive a $2 million funding are Jack From Brooklyn, Inc., and London-based Equiano founded by Aaisha Dadral and Ian Burrell. Equiano is the world's first Afro-Caribbean rum.
A diverse board of directors guides the Uncle Nearest Venture Fund, with names including
Keith Weaver (Executive Vice President of Global Public Policy and External Affairs for Sony Pictures Entertainment)
Minott Wessinger (founder of McKenzie River Corporation)
Kevin Asato (Portfolio Management for Republic National Distribution Company)
Mark McCallum (former Chief Brands Officer for Brown-Forman)
Carolyn Feinstein (former CMO for Dropbox)
Lee Moulton (Head of Partnerships for Google)
A word from the CEO, Fawn Weaver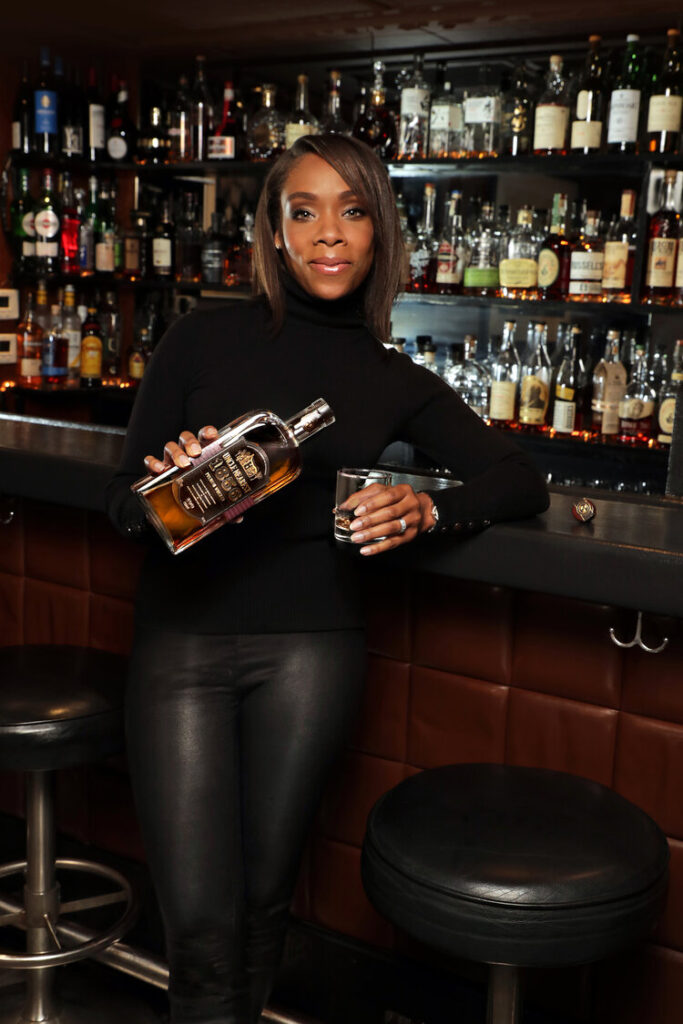 "As an African American, learning about that history broke my heart because we, as a people, we're really onto something in Tulsa, Oklahoma. We were lifting one another and creating wealth within our community, and then showing others how to do it for themselves. We cannot go back and undo the past, but I do believe we have full power over our future, and that recreating a Black Wall Street of sorts within the spirits industry is a great place to start."