Archie Rose just released their new limited-edition, juniper gin- Bone Dry Gin. The launch is a triple juniper gin and the first gin released from its new Banksmeadow distillery in Sydney suburbs, Australia.
The 'Cold Distilled' Gin
The hand-foraged Macedonian juniper is the versatile ingredient used in distillation to draw out a multitude of flavours. The juniper has been cold and hot distilled in the new distillery's copper vacuum stills to create three distinct juniper expressions. Single estate Australian coriander seed, native lemon-scented gum and emerald green finger lime are added to the expressions to accentuate the juniper's pine aroma in the spirit.
"This release is an incredible expression of juniper, but also of what our new distillery is uniquely capable of, as there is no one else in Australia currently producing cold distilled gins in copper vacuum stills. The new cold distillation process we're using is creating shockingly good botanical distillates – and I mean that literally. The difference in clarity and intensity of the gins we are now cold distilling under vacuum versus gins produced in the 'normal' way at normal temperatures, including our old gins produced at our Rosebery distillery, is exceptional and hard to describe without tasting it yourself. This is absolutely the best gin we have ever produced and sets the tone for the relaunch of our Signature Dry Gin and Distiller's Strength Gin, both of which we are currently transitioning to a cold distilled, copper vacuum process."

-Archie Rose Founder, Will Edwards.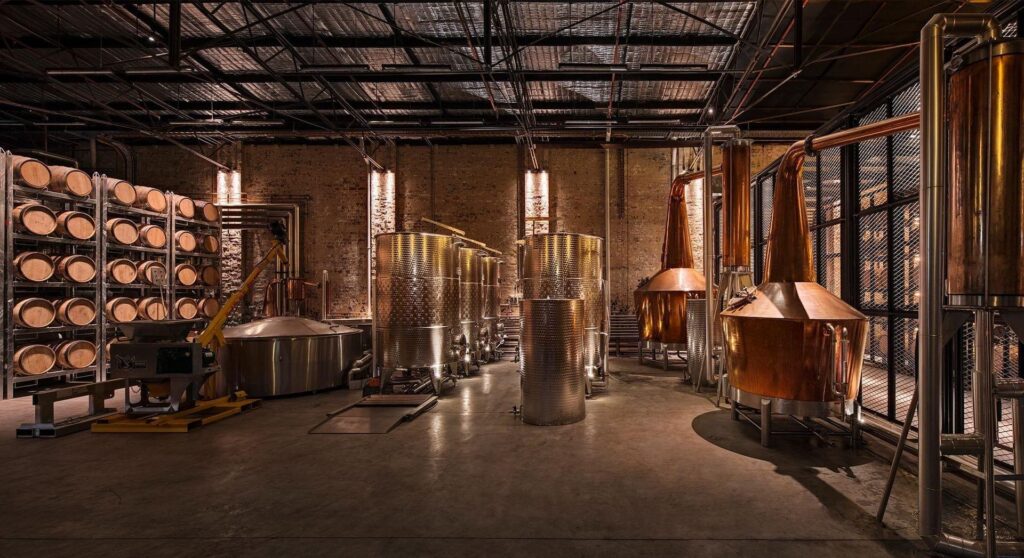 The new distillery makes use of 500-litre and 3,000-litre copper pot/column hybrid vacuum stills to 'Cold Distil' the botanical ingredients. These distillation pots are sourced from Peter Bailly and are the only example of their kind in the world. Inside the copper vacuum stills, the production team 'Cold Distil' the botanical distillates by utilising the reduced boiling points achieved when a vacuum is drawn within the still and eliminating the damaging impact of heat on delicate botanicals. The stills are capable of more than twelve different configurations which ensure that the best flavour is exacted from every botanical.
"With Bone Dry Gin, we've revelled in the hedonistic use of juniper to expose the many attributes of this multifaceted botanical. This gin rigorously balances power with nuance, poise and complexity providing a love poem to every great gin moment and every delicious gin cocktail."

-Master Distiller, Dave Withers
Tasting Notes of Bone Dry Gin
Aroma- Citrusy and juniper's pine aroma.
Palate- A supple start on the palate that makes way for a bold balance of citrus and herbaceous intensity.
Finish- Pine-laden dry finish.
Bottle size- 700ml with 44% ABV.
Bone Dry Gin is available now from Archie Rose and all good bars for an RRP of US$89.
---
About Archie Rose Distilling Co.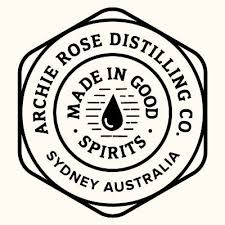 Archie Rose Distilling Co. was founded by William Edwards in 2014. The distillery is located in Rosebery, Sydney, Australia – just a few kilometres south of the city. Archie Rose Distilling Co. proudly produces a diverse range of internationally awarded whiskies, gins, vodkas and rums, as well as one-off collaborations and limited releases. In 2020, they opened a new distillery located on the boundary of Sydney suburbs Botany and Banksmeadow, 4km south of Archie Rose's original home in Rosebery. The site is one of the most innovative distilleries in the world, designed and constructed from the ground up by founder, Will Edwards, and Master Distiller, Dave Withers. The distillery has won many awards like the World's Best Distillery Experience in Barleycorn Awards, Top Three Distilleries in the World in Consumer Experience – Global Distillery Masters (London), and World's Best Brand Identity in American Distilling Institute Craft Spirits Awards (USA). Archie Rose Distilling Co. believes in a dream of showcasing Australia's incredible ingredients and innovation in distilling to the world, creating an exciting opportunity for global audiences to experience quality, local spirits.
Infuse the latest Bone Dry Gin with Strangelove No.8 tonic to give your taste buds the ultimate taste of triple distillates of juniper with more junipers. Let the sweet, complex and restrained flavours of the gin be enjoyed in your martini.