Vodka, a popular global drink, is a clear distilled alcoholic beverage made with potatoes or fermented cereal grains. Vodka was first mentioned in the year 1405 and since then different producers around the globe have been experimenting with vodka to make it the best drink for all.
You must have heard people calling vodka a "Ladies Drink" as ladies like to mix their vodkas with sugary beverages, unlike men who love their spirits in the neat form. Vodka is a clear and unflavoured spirit that makes excellent cocktails and is therefore loved by people of all age groups.
Today when multinational companies are producing innovative products, USA's Anheuser Busch has recently launched their new canned vodka seltzer with three fruity flavours in the name of NUTRL. 
Anheuser Busch InBev- America's beloved brewery:
Anheuser Busch started in the year 1852 in the name of Bavarian Brewery which in the year 2008 became a part of the Anheuser Busch InBev. With 12 breweries around the USA provinces and 30,000 employees, Anheuser Busch InBev stands at the position of the World's largest brewing company.
America's AB InBev owns a number of iconic brands including Budweiser, President, Stella Artois, and Patagonia, and is on the mission to produce high-quality innovative drinks brewed with love.
NUTRL Vodka Seltzer- REAL VODKA, REAL JUICE:
Want to find a beverage that's made with real ingredients and doesn't sacrifice flavour? Now you're talking. Why choose a fake when something real is within reach?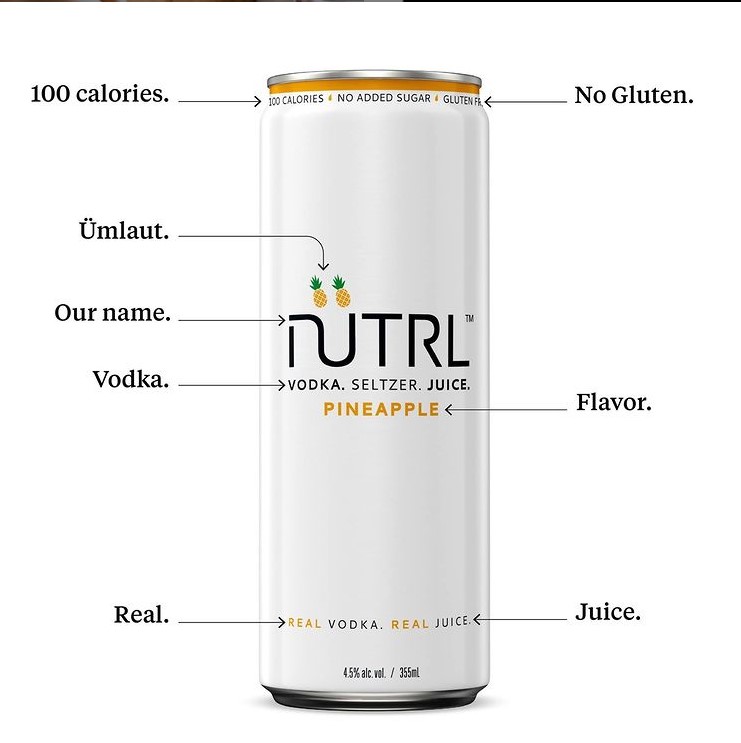 NUTRL is a vodka-based beverage that is composed of just three ingredients including vodka, seltzer and real fruit juice. This unique canned drink is gluten-free and no added sugar and preservatives are added. 
While a normal vodka can come with a total of 231 calories, a NURTL Vodka Seltzer Can offers you a fresh fruity fizz with only 100 calories.
NUTRL Vodka Seltzer is an unpretentious, unique and refreshing beverage that has been rolled out by the American Brewery recently. The drink comes in a pack of 6 with watermelon, raspberry and Pineapple flavours and will be sold for $14.99. NURTL is proven to be 4.5%ABV and is sold in 355ml cans. 
Though the brand is only present in 11 states and selected cities, the company is currently increasing its presence globally.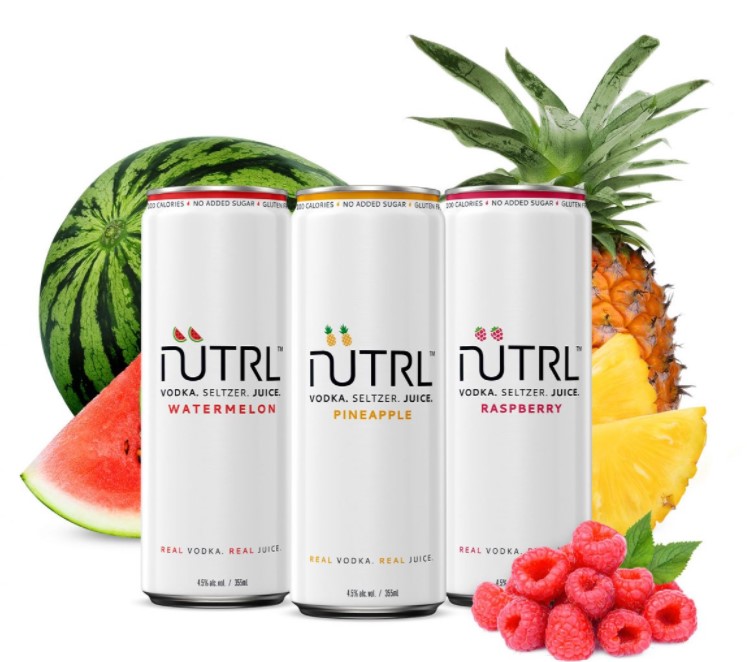 Iconic products by InBev:
InBev specializes in high-quality beer and here are the best ones you would never want to miss:
Beck's Blue
Aguila Original
Budweiser
Corona Extra
Eagle Lager
Modelo