Some things from the past always shine like a diamond. Similarly, there are some exquisite expressions in the alcohol industry that remain a classic forever. For some people, these spirits are like their 'go-to-place' or a reminder of a nostalgic phase. Not every good thing lasts forever but imagine if one of your favourite alcoholic beverages whose production was stopped – Suddenly became available! How exciting would that be? Well, lady luck is working out for the fans of Firefly Distillery – Peach Sweet Tea Vodka. February 12th is the date for this new limited edition product release. There are only 500 bottles and a huge fanbase, so are you ready? 
The spirit of Firefly Distillery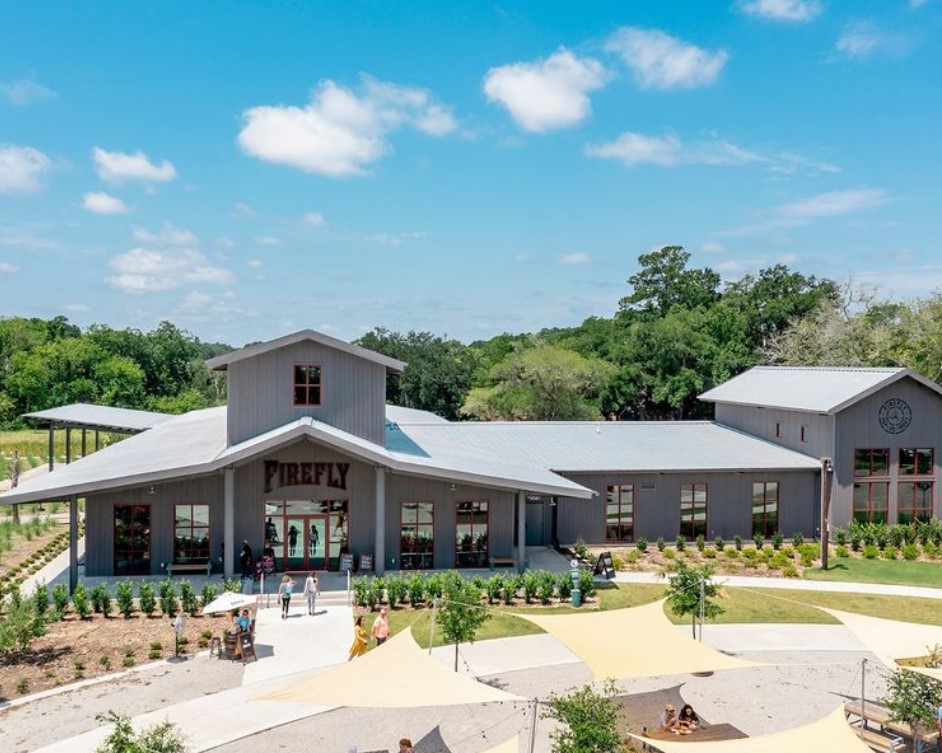 A brand that encompasses more than 25 magnificent spirits was born through the vision of Jim Irvin & Scott Newitt. The newly built Firefly Distillery is located near Park Circle in North Charleston and it is a stone's throw from the beautiful Noisette Creek. A genuine mix of scientists, craftsmen, entrepreneurs, comedians, and cooks is the foundation of this distillery. The story started when Jim & Scott met each other through the wine business, became friends and then decided to establish a business together. Jim's wife – Ann & Scott's wife – Trisha, the four of them worked together in order for the legislation to make distilling, sampling and bottling spirits an affordable process at a distillery in South Carolina. Currently, Ann's son Jay MacMurphy is the head distiller and he is best described as a person full of ideas who keeps on experimenting to create something unique.
'We named our distillery Firefly because Fireflies are magical. We remember catching them in mason jars and we love that feeling of mystery and southern nostalgia.'

By Scott Newitt, Co-founder.
The Limited Edition Release – Peach Sweet Tea Vodka
South Carolina's oldest working distillery known for the World's first Sweet Tea Vodka, has always been about – serving its consumers with the best-curated spirits. So, here it is – The release of a fan favourite vodka with a spot-on ambience. Peach Sweet Tea Vodka was initially released in 2009, since then the distillery has received an enormous number of requests to bring the spirit back. It is made with all-natural ingredients with tea from a plantation just down the road & Louisiana sugarcane. Mix it with lemonade or water for a true southern sweet tea cocktail.
The ABV of Peach Sweet Tea Vodka is 35% or 70 proof.
This limited edition release is done to celebrate the 2 year anniversary of their new distillery which was opened back in February 2020. The distillery has invited everyone to join them in this celebration at their new location, Park Circle. There will be LowCountry Oystery Co (all-you-can-eat-oysters), local food trucks and live music by Return of the M.A.C on the front porch.
The ticket fee for the oyster roast is $25 per person and should be purchased ahead of time. Admission is open to all ages. There is no fee required to visit the distillery.
More information on this event can be accessed through: https://www.fireflydistillery.com/news-events/celebrating-2-years-in-park-circle-with-limited-edition-vodka-release
The Portfolio of Firefly Distillery Spirits
Firefly Sweet Tea Vodka
Original Sweet Tea Vodka
Skinny Tea Vodka
Firefly Vodka
Firefly Lemonade Vodka
Firefly Ruby Red Grapefruit
Straight Vodka
Moonshine
Apple Pie Moonshine
Blackberry Moonshine
Caramel Moonshine
Cherry Moonshine
Peach Moonshine
Strawberry Moonshine
White Lightning Moonshine
Ready-To-Drink
Pink Lemonade
Southern Lemonade
Sweet Tea Lemonade
Distillery Specialities
Distillery Expressions Bourbons
Fireball Bourbon Ball Whiskey
Firefly Sweet Tea Whiskey
Sea Island Gold Rum
Sea Island Java Rum
Sea Island Rum
Southern Accents.
For more information/ contact : Official Website | Instagram | Contact - 4201 Spruill Avenue, North Charleston, SC 29405 (843.557.1405)
The distillery timings are 12:00 pm-6:00 pm from Monday to Saturday