Whitebox Cocktails, an innovative and rapidly growing ready-to-drink cocktail brand, is excited to announce its new fundraising campaign to secure a substantial investment of £450,000. The company aims to leverage this investment to further expand its market presence, accelerate product development, and strengthen its position as a leading player in the beverage industry.
"We're already one of the UK's fastest-growing independent cocktail brands and with cocktails forecast to spur the most growth in RTDs globally, we can't wait to take our investors on our exciting journey to become the category leader of classic ready-to-serve cocktails."
Whitebox Cocktails has gained considerable recognition for its premium, handcrafted cocktail offerings that provide consumers with a convenient and high-quality drinking experience. With an unwavering commitment to excellence, the brand has witnessed remarkable success in capturing the attention and loyalty of cocktail enthusiasts across the globe.
The £450,000 fundraising campaign will enable Whitebox Cocktails to fuel its ambitious growth plans and capitalize on the increasing demand for innovative and convenient cocktail options. The investment will be directed toward enhancing production capabilities, expanding distribution networks, and investing in marketing initiatives to elevate brand visibility.
"We are thrilled to launch this fundraising campaign to support our vision of becoming the go-to ready-to-drink cocktail brand. With the growing trend towards premium, pre-made cocktails, we see a tremendous opportunity to disrupt the market and offer consumers a superior drinking experience. This investment will be instrumental in driving our growth, enabling us to reach more customers and continue our commitment to crafting exceptional cocktails."

said John Smith, Founder and CEO of Whitebox Cocktails.
Whitebox Cocktails has experienced significant success since its inception, with its products becoming sought-after among cocktail enthusiasts, party-goers, and those seeking a convenient yet sophisticated beverage option. Each cocktail is meticulously handcrafted using premium spirits and natural ingredients, ensuring an unparalleled taste that rivals traditional bar-made cocktails.
The company's commitment to sustainability is another distinguishing factor, as Whitebox Cocktails utilizes eco-friendly packaging and promotes responsible consumption practices. This focus on sustainability aligns with the growing consumer demand for ethically conscious products and reinforces the brand's commitment to making a positive environmental impact.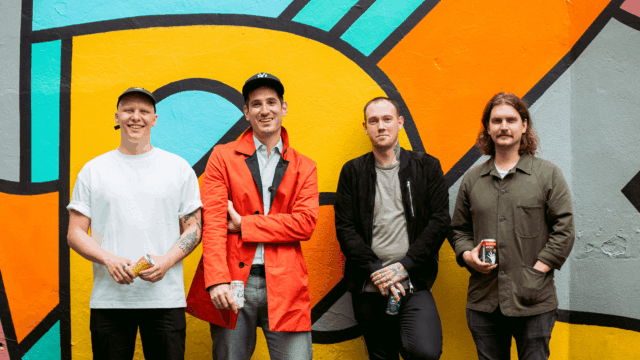 Whitebox Cocktails invites potential investors and stakeholders to be a part of its exciting journey by participating in this fundraising campaign. The investment will not only offer substantial growth opportunities but also allow investors to contribute to the expansion of a dynamic and forward-thinking brand that is redefining the ready-to-drink cocktail market.
To learn more about the investment opportunity or to express interest in supporting Whitebox Cocktails, please visit the company's website at www.whiteboxcocktails.com/invest.

About Whitebox Cocktails: Whitebox Cocktails is a rapidly growing ready-to-drink cocktail brand known for its premium, handcrafted cocktails that deliver an exceptional drinking experience. With a focus on quality, convenience, and sustainability, Whitebox Cocktails offers a range of delicious and sophisticated cocktails that are enjoyed by cocktail enthusiasts worldwide. The brand's commitment to crafting exceptional cocktails and promoting responsible consumption positions it as a leader in the ready-to-drink cocktail market.