Cambridge Distillery, a renowned innovator in the world of gin, is thrilled to introduce the latest addition to its highly sought-after seasonal gin range: Vintage 2022 Spring Summer. Crafted with meticulous attention to detail and inspired by the vibrant flavors of the spring and summer seasons, this limited edition gin is set to captivate gin enthusiasts and connoisseurs with its distinctive character and exceptional taste.
"The hottest temperatures we've ever seen here in Cambridge [in summer 2022] created unparalleled ripeness and richness to this seasonal expression, whilst retaining the elegant and vibrant lift for which our spring/summer releases have become so famous".
Vintage 2022 Spring Summer is the result of Cambridge Distillery's unwavering commitment to quality and its dedication to capturing the essence of the changing seasons. The distillery, known for its pioneering techniques and innovative botanical sourcing, has once again pushed the boundaries of gin production to deliver a truly unique and captivating expression.
This limited edition gin showcases the finest handpicked botanicals sourced from around the world, chosen for their exceptional quality and ability to evoke the spirit of spring and summer. From the delicate floral notes of freshly bloomed flowers to the refreshing zest of citrus fruits, Vintage 2022 Spring Summer offers a harmonious balance of flavors that perfectly encapsulate the essence of the seasons.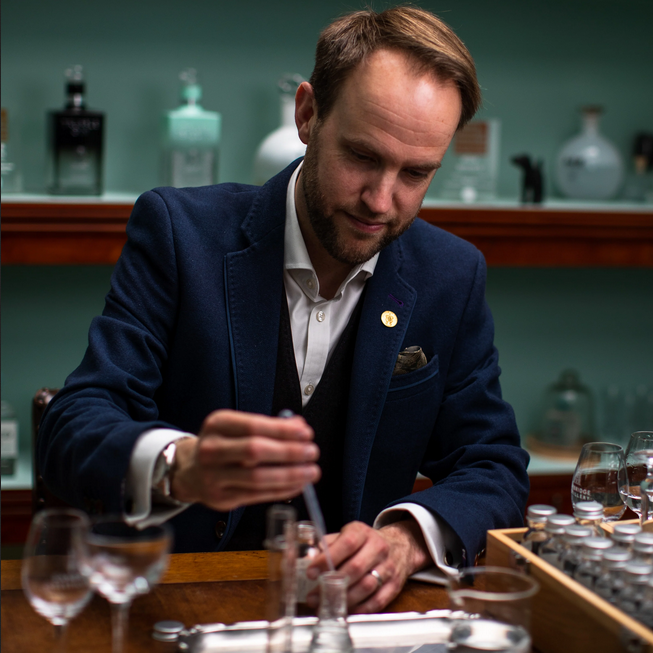 "The release of Vintage 2022 Spring Summer marks an exciting milestone for Cambridge Distillery and our seasonal gin range. We meticulously select each botanical to ensure that our gins not only capture the flavors of the seasons but also deliver a truly unforgettable taste experience. With Vintage 2022 Spring Summer, we invite gin enthusiasts to embark on a journey through the vibrant and uplifting aromas of spring and summer."

said William Lowe, Master Distiller at Cambridge Distillery.
Vintage 2022 Spring Summer embodies the spirit of innovation and craftsmanship that Cambridge Distillery is renowned for. The distillery's unique production methods, including their ground-breaking distillation processes, ensure that every drop of gin is infused with exceptional flavors and aromas, resulting in a truly exceptional drinking experience.
Vintage 2022 Spring Summer has been crafted by Lowe using a novo-dimensional distillation matrix. Temperature, timing, and pressure were among the nine variables used to tailor the treatment of each fresh botanical. The separate distillates have been 'precisely blended' to create a gin with a ripe profile of pineapple, lifted and enhanced by the 'perfumed florality' of hawthorn blossom.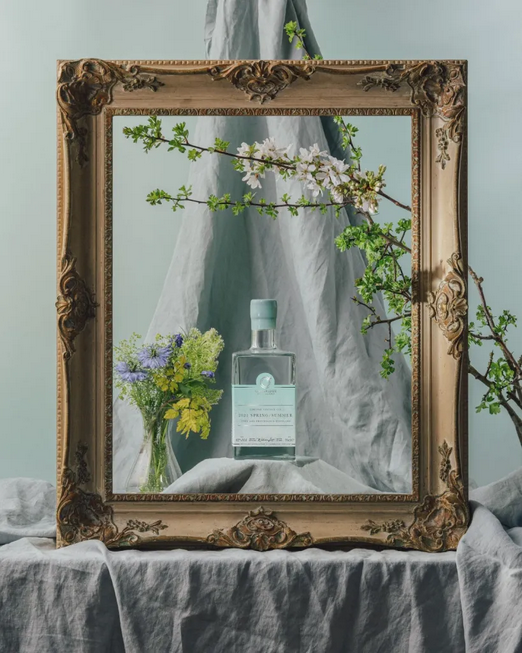 Vintage 2022 Spring Summer is presented in an elegant and sophisticated bottle that reflects the distillery's commitment to craftsmanship and attention to detail. Each bottle is individually numbered, making it a prized addition to any gin collection and a testament to the rarity and exclusivity of this limited edition release.
"A distinct ripeness is apparent on the nose with tropical fruit notes from pineapple weed, lifted by the perfumed, floral notes of hawthorn blossom. Elegant on the palate with a restrained fruit expression from flowering redcurrant and supple citrus from lemon balm provides an extended and graceful finish."
Cambridge Distillery's Vintage 2022 Spring Summer gin is now available for purchase at selected retailers, as well as through the distillery's website. Gin enthusiasts and connoisseurs are encouraged to secure their bottle of this exquisite seasonal expression before it is sold out.
About Cambridge Distillery: Cambridge Distillery is an award-winning distillery renowned for its commitment to innovation, craftsmanship, and exceptional flavor profiles. Founded in 2012 by William Lowe, the distillery has gained international recognition for its pioneering approach to gin production, utilizing unique distillation processes and sourcing botanicals from around the world to create truly distinctive expressions. Cambridge Distillery continues to push the boundaries of gin-making, captivating gin enthusiasts with its exceptional range of gins that showcase the essence of each season.