Truly is introducing an unparalleled new loyalty program as its hard seltzers keep flowing by the case-load in the warmth of a vaccinated summer. This initiative is to celebrate the launch of Truly's Punch Hard Seltzer. It gives loyal fans the chance of winning a year's worth of the drink.
What Is The Entry Requirement Into The New Loyalty Program?
Entry into the program is quite simple. It is required is that all drinkers set up an account before September 7, 2021. To be eligible after setting up the account, drinkers will have to get five "punches" on their card.
What Is Truly's Brand All About?
Truly has been the most innovative in its category since its inception in 2016. It is always offering customers what they want through its availability in 2 flavors of Truly Extra, 4 flavors of Truly Iced Tea, four flavors of Truly Lemonade, and 12 delicious original flavors.
Truly's latest innovation Truly Extra Hard Seltzer comes in at 8% ABV. Now available nationwide, Truly Extra flavors are Peach Mango and Black Raspberry. It is provided in a 16 oz can, and it has just 1 gram of sugar and just 220 calories.
What Are The Features Of The Program?
Yes, the program has a special feature which is a digital "punch card". The card is just like the kind local coffee shops give out. The twist however is that the drinker will have to participate in designated activities. Each card features a total of five activities.
The activities involved could be going to a place they have never been before or karaoke. After the activity is completed, drinkers must upload photos and video evidence to unlock prizes. Drinkers will receive one entry into a "Grand Prize" draw and a piece of Truly-branded swag for every activity completed.
By early September, five Grand Prize winners will be then announced. Each of the winners will then be rewarded with a Visa gift card worth $1,000 that will go towards one year's supply of Truly Punch.
What Are Truly's Other Product And Their Taste?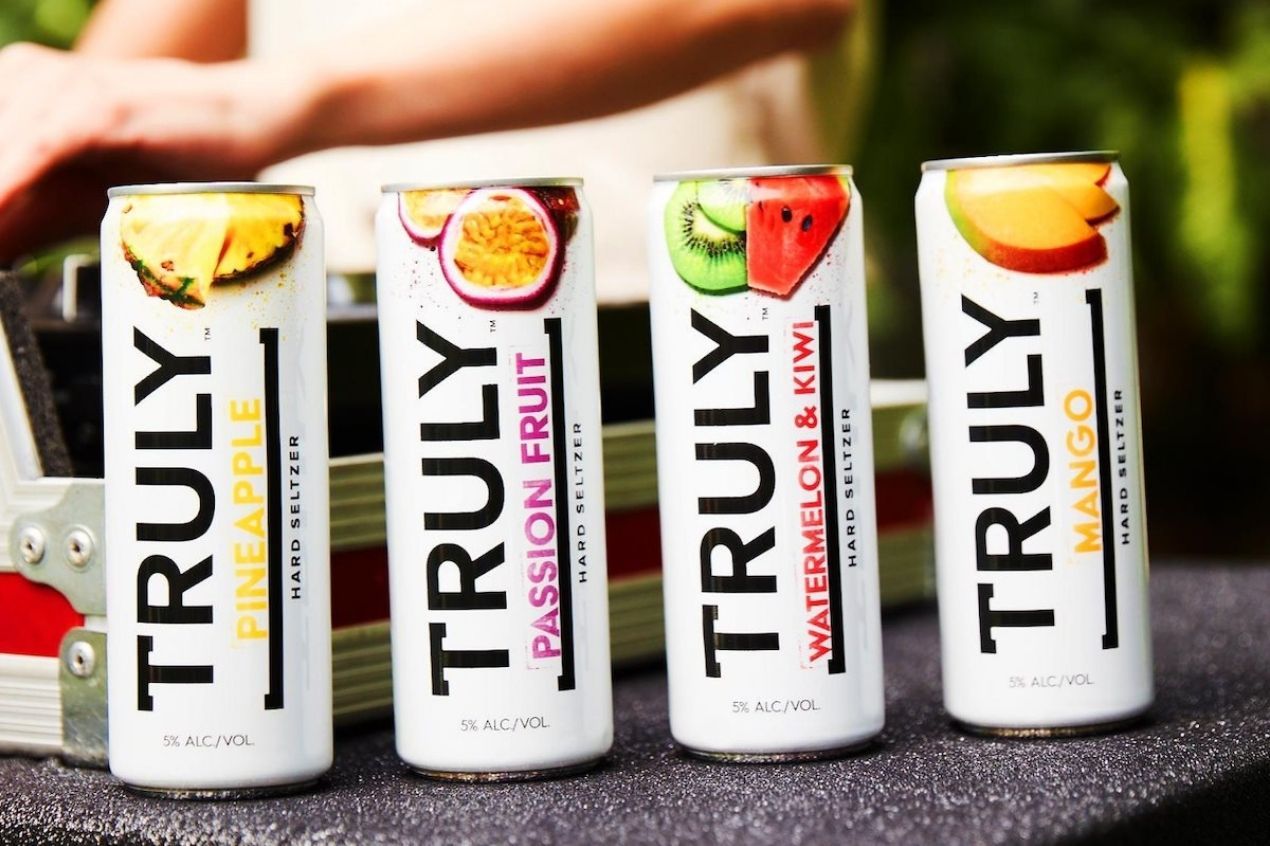 To be ahead of the curve Truly keeps expanding its portfolio. Below is a note on some of Truly's top products:
Truly Passion Fruit (5%ABV): Bold fruity core with attractive vanilla and coconut notes
Truly Orange (5% ABV): Fresh, vibrant aromas, which recall expressed orange peel and freshly squeezed juice
Truly Watermelon & Kiwi (5% ABV): Watermelon notes with kiwi flavors
Truly Lemon (5% ABV): Refreshing citrusy flavor
Truly Pineapple (5% ABV):  Hint of vanilla and coconut on the finish