On July 16, 2021, Brough Brothers opened Kentucky's first African-American-owned distillery. Historic! Located in downtown Louisville, the distillery mashed, fermented, and distilled their spirits last year. Bourbon was the first spirit rum produced in the distillery. However, other innovations have been added to their brand.
Brough Brothers Distillery: The Opening
Wearing a fitted suit and tie, Bryson Yarbrough, chemist and co-founder of the Brough Brothers Distillery is celebrating the official opening of their new business venture. As he hosted a tour of the remodeled workspace, Bryson opened the lid of a plastic drum.
Pointing to the bubbling mesh inside as he beckons, "You can start to smell that smell, right? I think that's still fermenting, so that's got about two more days to it."

By Bryson Yarbrough
Once opened officially, the 2,200-square-foot facility allows tours and tastings. Visitors can also see where the bourbon is made. The highlights of the tour are the steel and copper still used. One barrel of bourbon is produced from these stills per week. By the end of 2021, production is expected to reach 5 to 10 barrels every week.
"Brough Brothers Distillery is excited to share this historically significant event with the public." In attendance was Kentucky Lt. Governor Jacqueline Coleman who said, "This will create career opportunities in Louisville, and I look forward to Brough Brothers adding to the commonwealth's signature bourbon industry."

By The CEO of Brough Brothers Distillery, Victor Yarbrough
Also present was Congressman John Yarmuth who said, "As Louisville's Congressman and the Founder and Co-Chair of the Congressional Bourbon Caucus, I'm thrilled to help celebrate the grand opening of Brough Brothers Distillery in West Louisville." He continues, "Black Louisvillians have been involved in distilling for centuries, and the Yarbrough family's work to build this company from the ground up is a tremendous step forward in making the distilled spirits industry more reflective of our nation, our city, and our people. Louisville is lucky to have Kentucky's first Black-owned distillery call the Park Hill neighborhood home, and you don't have to look any further than a Brough Brothers bottle to see the love Victor, Bryson, and Chris have for our hometown. Cheers to them!"
Brough Brothers Distillery: The Company
Brough Brothers distillery was founded by three brothers Bryson, Christian, and Victor Yarbrough. All three of them were raised in Louisville, Kentucky. All they ever wanted was to produce quality bourbon whiskey.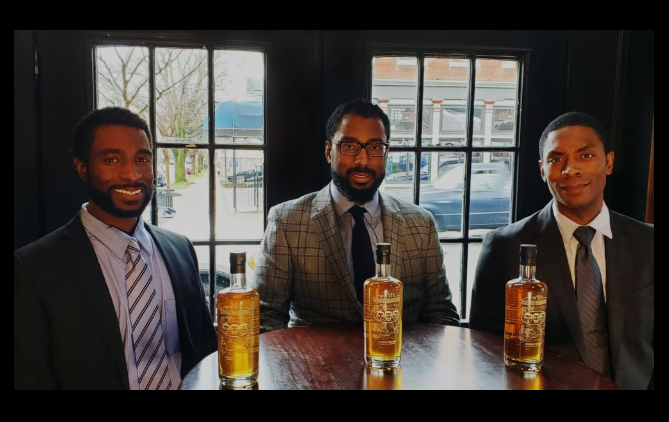 They did just that in an industry that historically has been inaccessible to minority enterprises. Brough Brothers Distillery became the 24th craft-level member and 42nd member of the Kentucky Distillers' Association (KDA). They also became the first facility owned and operated by African-Americans to join KDA since it was founded in 1880.
Although not the only black whiskey distillers in the United States, Brough was the first in Kentucky. The most famous of them all is Nathan "Nearest" Green, the man who taught Jack Daniel how to distill whiskey.
Brough Brothers Bourbon
The bottle was designed to present their culture to the world through art. Each drawing representing a piece of Kentucky's vibrant culture: Bourbon, Basketball, Boxing, and Horse Racing.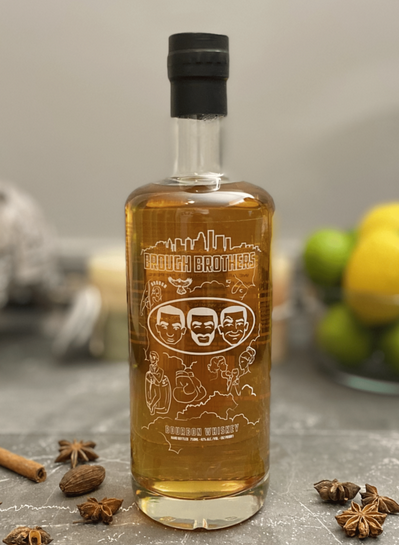 Taste
A medium body flavor featuring fruity notes of green apple and pear. It also has subtle hints of ginger and nutmeg. Featuring a golden honey color.
Nose
Attractive floral aromas of in bloom red roses with fragrant apples, and nutmeg.
Mash Bill
75% Corn
21% Rye
4% Malted Barley
41% ABV or 82 Proof
Brough Brothers Bourbon: Now Available In 25 States
Currently being distributed in 25 states, Brough Brothers Bourbon is one of the fastest-growing brands in the US. The design of the bottle highlights Kentucky's culture, featuring Louisville's iconic skyline, horse racing, boxing, basketball, and bourbon. You can also buy it at ReserveBar.
Brough Brothers: Key Notes
Three brothers, Bryson, Christian, and Victor Yarbrough founded Brough Brothers Distillery, the first Black-owned distillery in Kentucky
They ran a distribution business before deciding to make whiskey
Their bourbon can now be purchased in 25 states
Tastings and tour of their Louisville distillery can be booked in advance and online