Smoke Lab, made from fresh Basmati Rice (locally sourced, superior quality) is first steeped in pure Himalayan natural spring water for a period of time before it is sent off to undergo a traditional five-step distillation process. The distillate is then finished in an special two-step "Sparkle Filtration" process which filters out any unwanted particles to create a soft, clean, and smooth finish. It is produced in small batches, one batch at a time, at a state-of-the-art distillery in Punjab, India.
Smoke Lab claims the rice lends "a distinctive crisp, pure flavour and unique floral aromas" to the vodka.
Every bottle of Smoke Lab Vodka is 100 percent free of contaminants and presents the purest vodka drinking experience achievable. This smooth, fiery spirit is perfect for cocktails, mixed drinks, and sipping.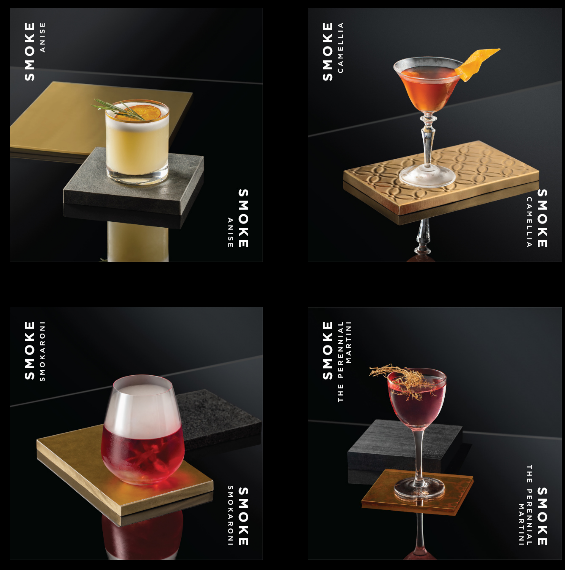 Smoke Classic
5X Distilled | 42.8% abv | The Smoke Vodka Classic is an ultra pure spirit, with a whole lot of intrigue.
It opens with fresh nutty aromas and hints of citrus fruits and unfolds into intensity and complexity on the palate. The finish issubtle citrus fruits with hints of nutty characters.
Smoke Aniseed
5X Distilled | 42.8% abv | Aniseed or saunf as it's known in India, was first discovered in the Mediterranean. Every sip of the Smoke Aniseed makes for a playful exploration of a much-loved Indian herb.
It is a playful exploration of a much-loved Indian herb with refreshing notes of fennel and licorice, finishing with a creamy, sweetness, and delicate fennel blossom note on the palate.
"Smoke" was cool and then added "Lab" to express that Smoke Lab is more than just a product or a brand. "It is an incubation laboratory where unconventional and innovative minds come together every day to deliberate and develop new concepts, products, flavors and designs. Every aspect of Smoke Lab incubation is driven by the idea of conscious consumption and a deep sense of responsibility for how our products are made."

Varun Jain, Founder and CEO of Smoke Lab.
---
Source:-