When it comes to cocktail-making few spirits are as versatile as vodka—in fact, vodka didn't even really take off as a must-have liquor in the US until the mixology craze of the 90s really brought the spirit's low-key flavors to the forefront. Nowadays, vodka is consistently one of the top selling spirits in the US, accounting for 74.1 million cases sold and $6.6 billion in revenue in 2019 according to the Distilled Spirits Council. So whether you're embracing your home bartending skills or going classic with vodka neat, these are the bottles that deserve a place of honor on your bar cart.
Belvedere Vodka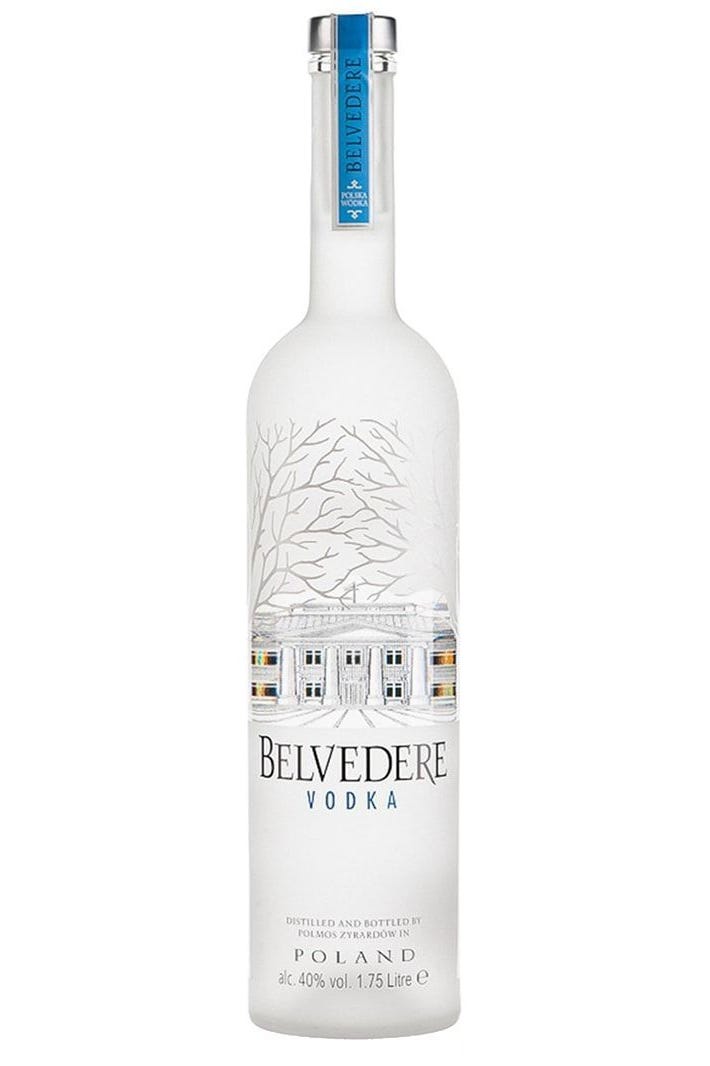 While the great debate over who really invented vodka (the Polish or the Russians) rages on, this Polish entry certainly deserves a spot in your freezer. Crafted from Dankowskie Gold rye and quadruple distilled, this ultra-premium vodka is the definition of the word "smooth."
Absolut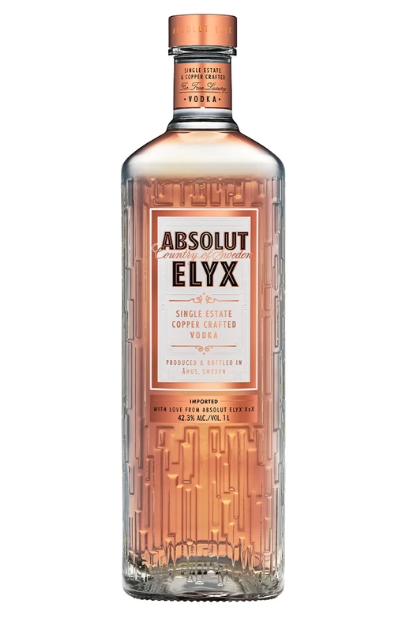 While you may not think of a mainstay brand like Absolut as coming with a locally-sourced pedigree, the brand works to craft everything from the wheat and water that goes into the distillation to the glass bottles it packages in from around its home base in southern Sweden. Their ultra-luxe Elyx range is even sourced from grains from a single estate and manually distilled in a vintage copper still to create an extra-smooth spirit that's perfect for martinis and other vodka-forward cocktail applications.
Grey Goose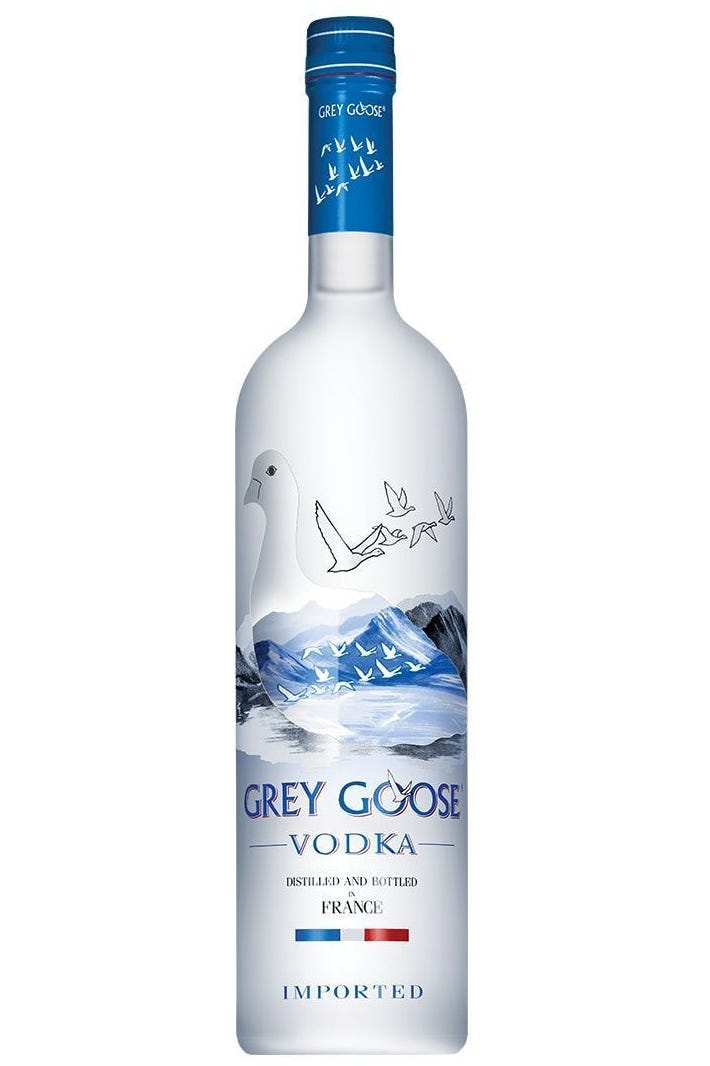 Made with French winter wheat and water from the Cognac region, this French vodka was one of the first super-premium vodkas ever to hit the market. With its toasty notes and hints of spice combine with a creamy finish, it's easy to see why it remains a classic.
Chopin Potato Vodka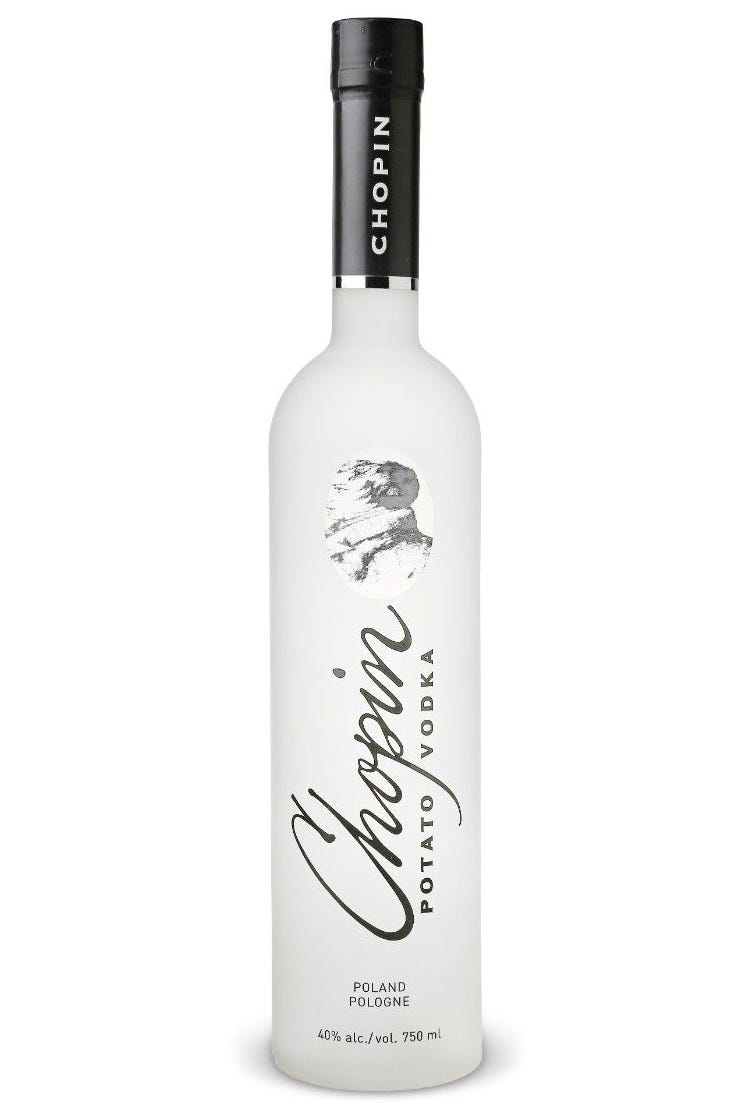 Though recent years have seen a surge of creative vodka ingredients making their way to the market, potato remains one of the classics of the style. With a surprisingly creamy mouthfeel, and earthy notes that play beautifully off of hints of sweet apple, this Polish vodka shows off why potato vodka became an icon. (To get a real sense of the nuances, the brand also distills bottles made of wheat and rye, the other two original vodka sources, for a night of serious taste-testing.)
Smirnoff No. 21 Vodka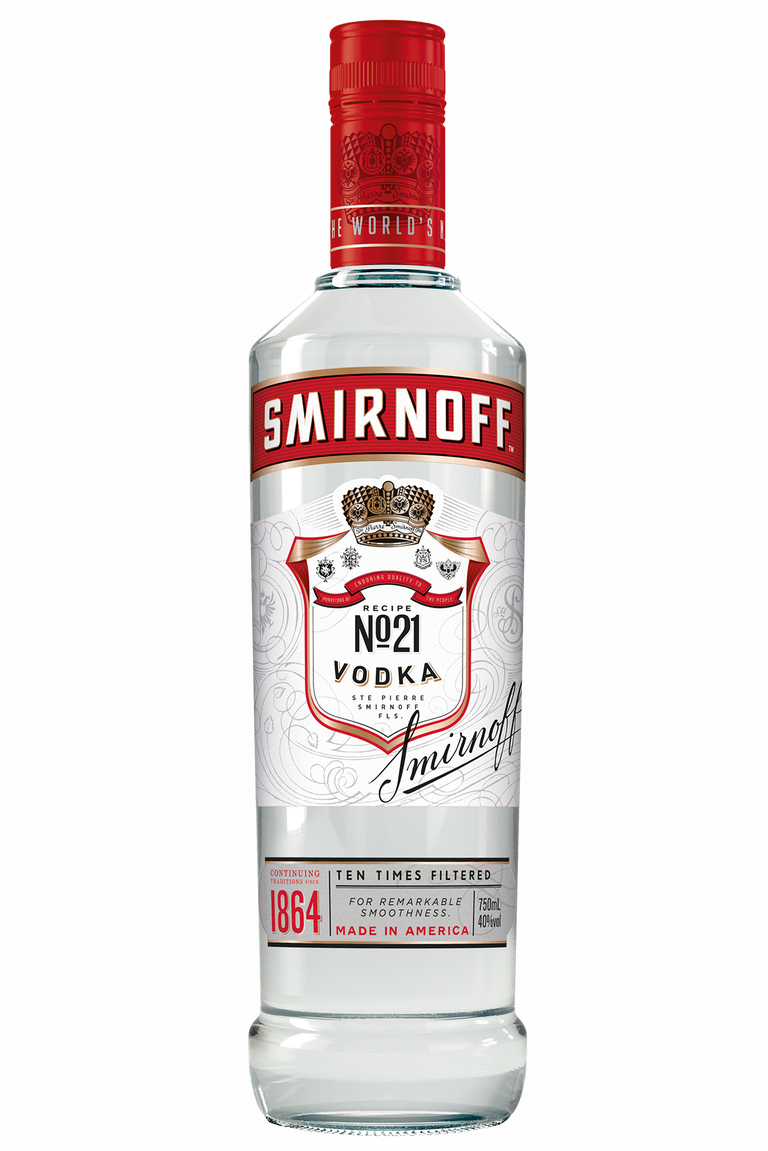 Founded in Russia in 1864, this vodka remains the top world's top seller for its easy-drinking mouthfeel and neutral flavor profile (it's triple distilled and filtered ten times) that lets it pair effortlessly in any cocktail. If you're looking for a do-it-all vodka that will never let you down, this bottle can't be beat.
Hangar 1 Straight Vodka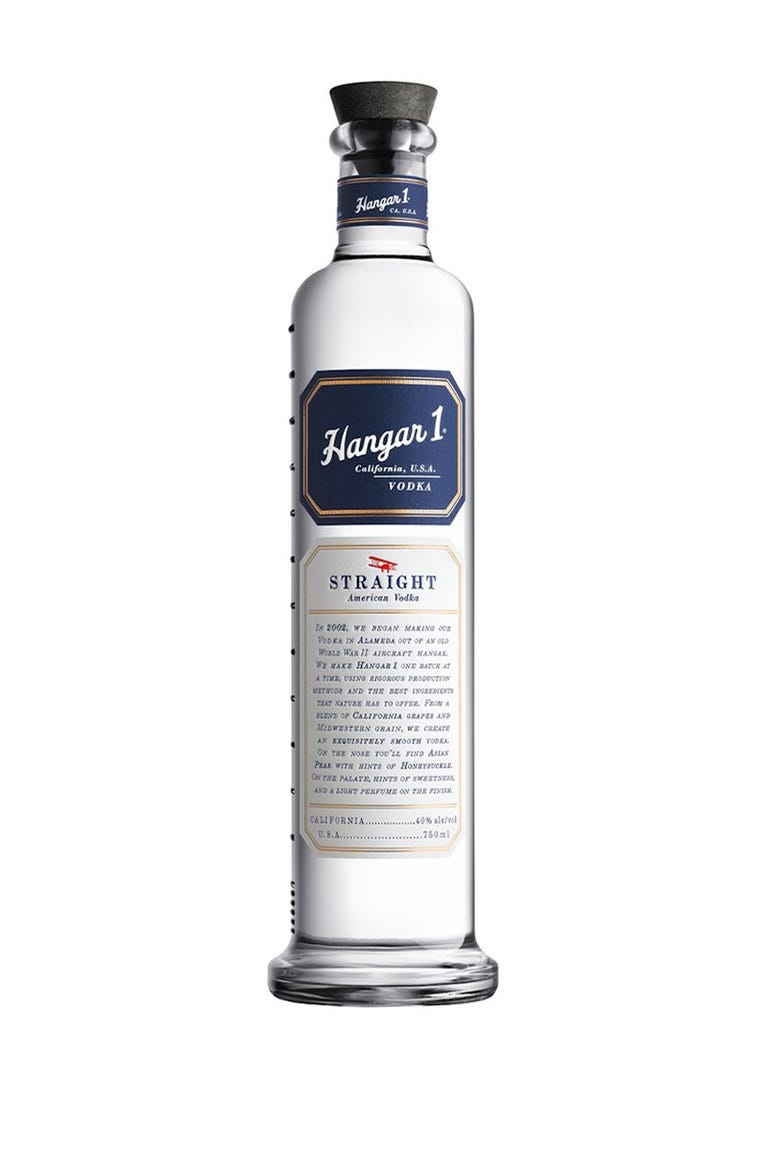 This California vodka (distilled in a converted WWII-era aircraft hangar—thus the name) is made using a blend of wine grapes and Midwestern grain for a smooth spirit with hints of fruit on the palate and florals on the nose which make it a particularly good pairing for sweeter cocktails.
Ketel One Vodka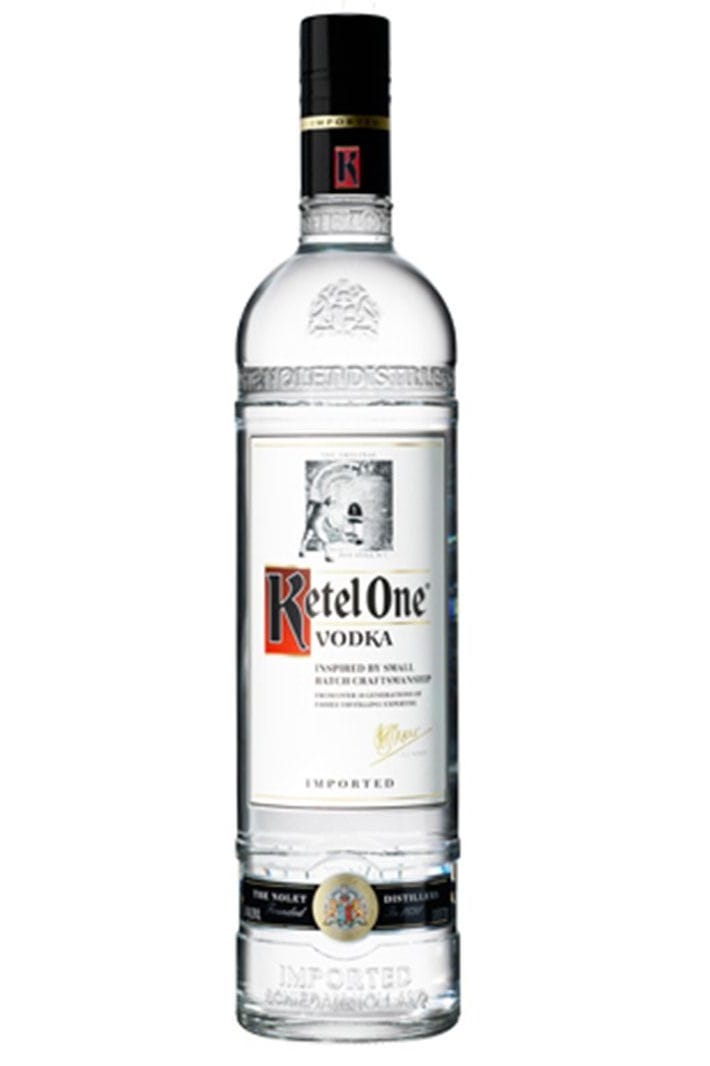 Inspired by three centuries of Dutch family distilling tradition, this wheat vodka is created using a combination of modern column distillation and the coal-fired copper stills for which the brand is named. A hint of citrus and just a touch of sweetness lead to a long finish that's a match for any number of classic vodka cocktails.
Haku Vodka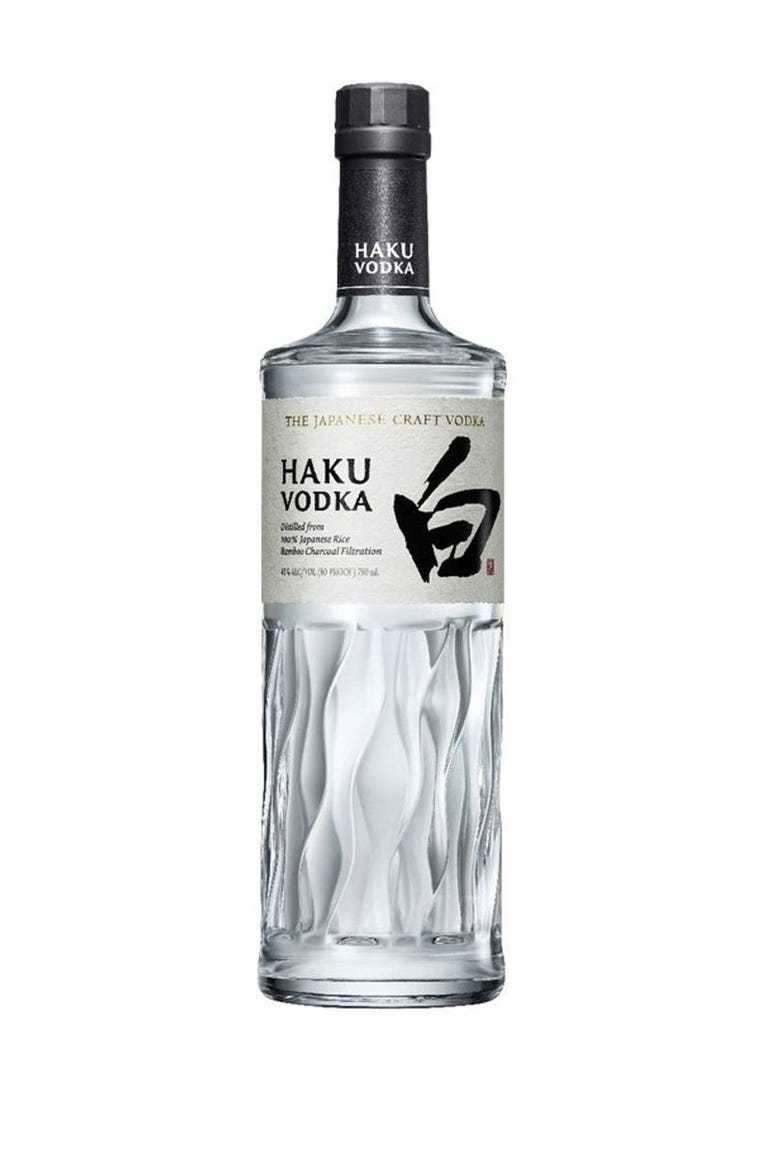 Potatoes and wheat may be some of the most common vodka sources, but they're far from alone. Take, for example, this Japanese vodka, made from 100% white Japanese rice and bamboo charcoal filtered for a uniquely light, fresh flavor.
Tito's Handmade Vodka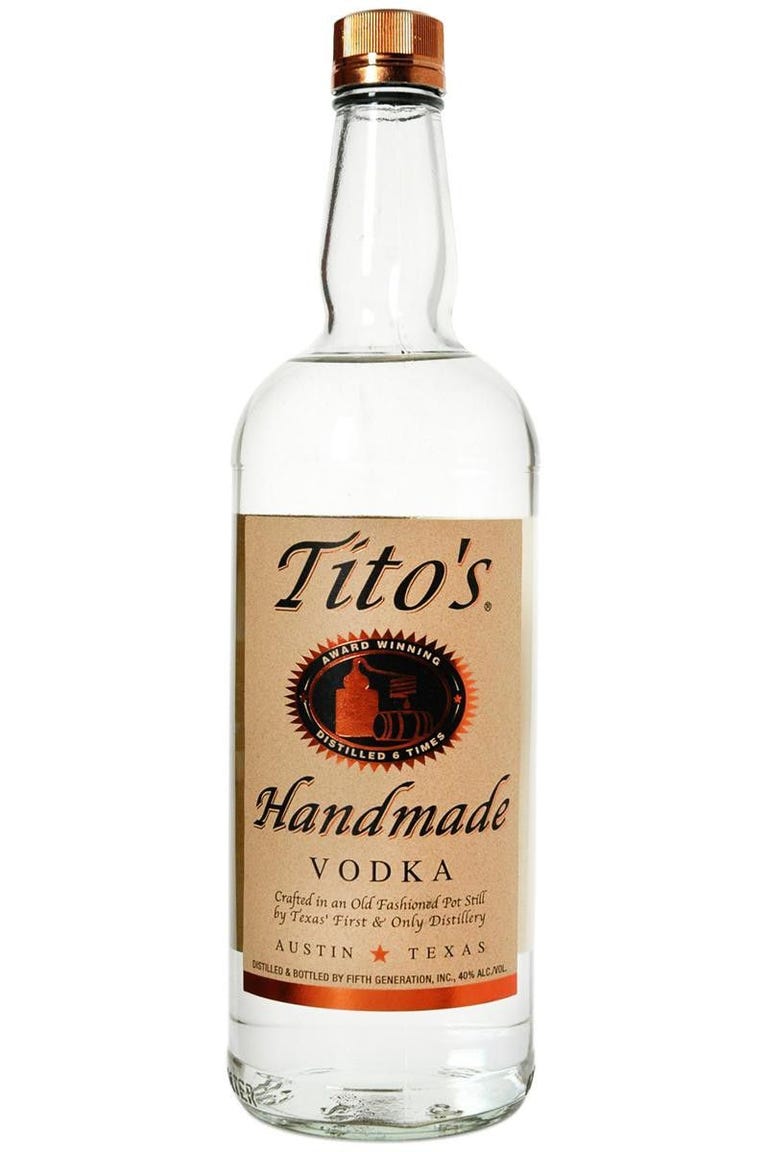 Crafted in Austin, in Texas's first legal distillery since Prohibition, this corn-based vodka uses the classic pot still method — a rarity on the vodka scene. The flavor is slightly sweet with a black pepper note that balances things out whether you're craving a cocktail that's on the sweet side or skews savory.
Prairie Organic Vodka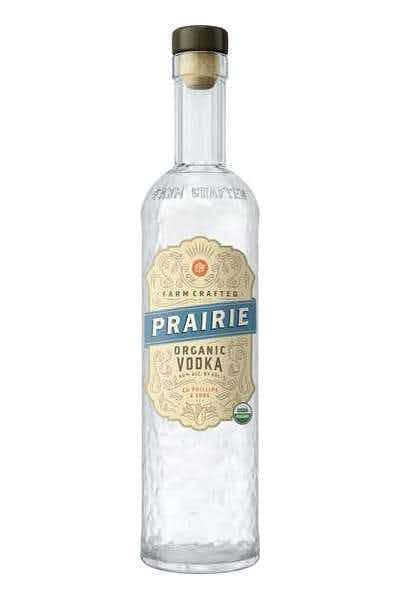 If you keep your diet organic and GMO-free, why wouldn't you want your bar cart that way too? It's a little bit easier with this Minnesota-made vodka, which is not only crafted from organic corn grown without herbicides or pesticides, but will taste delicious in all of your cocktails. L