The last two years have been difficult for everybody. COVID has spared none! Everything was going well when one day a merciless virus hit the world and all things started shutting down. This sudden slowdown of the world didn't only affect people physically but mentally too.
Staying at home and doing nothing sometimes brings in anxiety, depression, and related symptoms and this became more common during the time of lockdown as people were vulnerable. So some of them started with organic farming, cooking channels or making their own alcohol.
Yes! What could be better than making your very own gin!
A sloe gin for the chilled winter afternoons.
What is a Sloe Gin? 
Sloe gin is a British red liqueur made with gin and sloes. Sloe gin has an alcohol content between 15 and 30 per cent by volume. In layman's language, sloe gin is a gin-based liqueur. 
 Sloe berries are the fruit of the blackthorn plant (Prunus Spinosa), belonging to the same family as cherries and plums. These berries have been native to the UK, Ireland, And other parts of Europe and people have used them for years to flavour their jams and alcohols. 
The traditional way of making sloe gin is to soak the sloe in gin. Most recipes call for the addition of sugar, but this is not required. The drink develops a sufficient sweetness when the fruit is left in the alcohol and is allowed to mature.
How to make your own sloe gin at home? 
Ingredients : 
About 300g sloe berries, best if frozen.
Caster sugar 
A bottle of gin
Method :
Fill a  bottle about 1/3 full with sloe berries.
Add enough caster sugar to just cover the sloe berries properly. 
Fill up the bottle with the gin, and store in a cool dark place.
Keep shaking the bottle once a week until it's ready.
Do strain the beverage before consuming.
Best Sloe Gins around the world
What can be better than producing your own sloe gin at home? Honestly nothing! But there are some companies that understand your taste, desire, and love for sloe gin and produce the best ones for you to enjoy your winters peacefully.
Mother's Ruin
Mother's Ruin sloe gin has been ranked the best in almost all the sloe gin taste tests and the reason is their excellent taste, the perfect balance of sweet and sour, and an amazing texture. Flavours of citrus peel, burnt sugar, liquorice, and dark berries all shone through, too, and the finish on this gin is long, while the aftertaste is warm and smooth.
Tesco Finest Sloe Gin
This gin provides a very pleasurable, warm, and subtle texture that makes you fall in love only at the first sip. Flavours of marzipan, jam, and hints of honey make it even more lovable.
Marks & Spencer Sloe Gin
The drink offers a sweet, smooth and integrated texture and impresses the audience in the first go. Aromas of jammy raisins and flavours of currants, blackberries and stewed fruits make it worth every penny. All of the flavours blend very well with the alcohol to give a superb mouthfeel.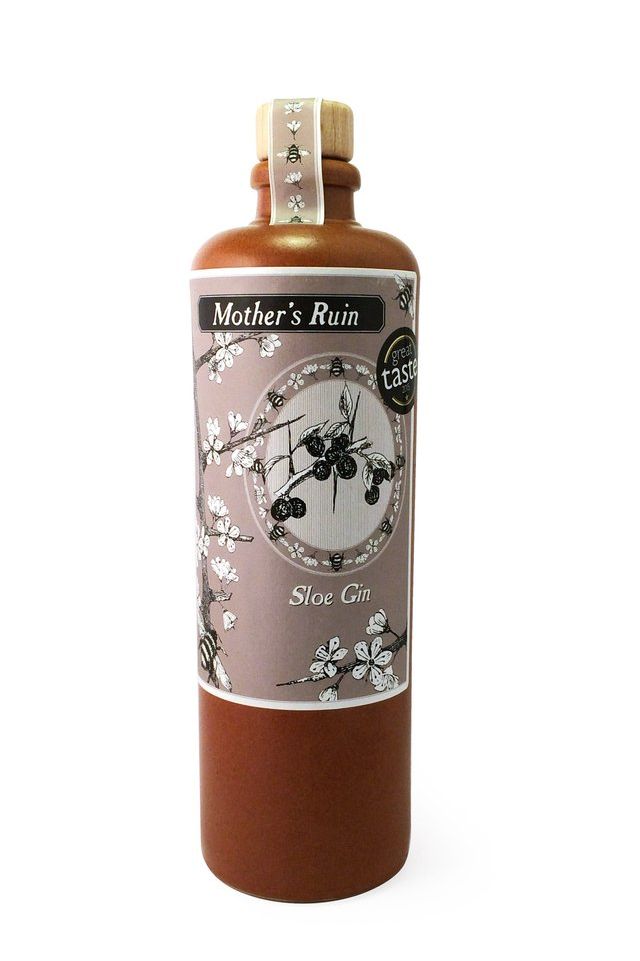 Sloe Gin Fizz – A cocktail to die for!
Ingredients :
1 ½ ounces sloe gin
1-ounce lemon juice, freshly squeezed
¾ ounce simple syrup
Club soda, to top
Garnish: lemon wedge
Garnish: cherry
Method :
Add the sloe gin, lemon juice, and simple syrup into a cocktail shaker with ice, and shake until well-chilled.
Fill a highball or Collins glass with ice, and strain the contents of the shaker into the glass.
Fill up the glass with the club soda.
Garnish with a lemon wedge and cherry and enjoy!