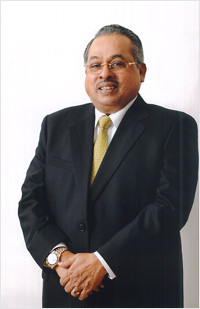 Empee Group is known for a lot of things including alcohol. This South Indian conglomerate was founded by M.P Purushotham. But before venturing into the alcohol industry, Mr M.P – The Chairman of the group had a well-established chain of restaurants in Chennai, Tamil Nadu. Known for affiliation with various brands, this company imparts the best quality with a diverse range of products. Ranging from hospitality, sugar, chemicals, power generation, power development and – Alcohol.
'Every brand in the Empee liquor portfolio is a product of stringent manufacturing processes, from distillation to bottling; utmost attention to quality is maintained through every step of the way. The Group maintains its high production standards by keeping the entire process from blending, bottling to packing under strict quality control.' – Empee Group
1970 x 1984'
The 1970s were all about how the Empee group acquired and expanded their venture into the hospitality sector. During the early 1970s, the story of Empee began with a small restaurant but it changed rapidly to a well-grown network of hotels due to the undying spirit and farsighted vision of their founder. The group acquired the Hotel Madras International which is now popularly known as Hotel Grand Orient. Along with this Hotel Victoria also came under the group's portfolio. All these advances officially set the group into the hotel business
'The success of these Hotels gave greater impetus to the Group to scale new heights, resulting in establishing a high end 5 Star Deluxe Hotel, "Hilton Chennai" on Jawaharlal Nehru Road, Chennai, in the year 2011.' – Empee group
Now, 1984 is the year when Empee broadened their fields by establishing their first distillery in Mevaloorkuppam. Marcopolo was the first brand introduced by the group which had four categories – whisky, rum, gin and brandy. Along with this Victoria was also launched in the form of rum and brandy. Shortly, Golden Ball brandy and Mc Lene's brandy were added to the portfolio. In 1993, the group took hold of a brewery unit at Kutumbakkam village, Tamil Nadu and this acquisition was followed through Marcopolo strong and Lager beers entering into the market. During the years 1994-95, the brewing capacity was doubled along with affiliations through bottle tie-ups in order to enhance the sales and marketing sectors in Kerala. Paving its way to success, the group established more distilleries after their operations in Chennai were a huge hit. In the year 2003, Empee acquired the distillery unit of the Alembic group in Whitefield, Bangalore.
Coming down the timeline, this group has acquired a lot of distilleries, launched brands that made it to the most popular brands list, established tie-ups while forming healthy relations with their consumer base.
The portfolio of Empee Group :

Brandy
Napoleon
Old Secret
All Gold VSOP
Empee's Sixer
Rum
All Gold Matured XXX
Old Secret
Victoria XXX
Mc Lene XXX
Vodka
Power Apple
Power Orange
Beer
Max11000
Commando
Horse Power Super Strong
Maxkool
Whiskey
Premium Gold