A distillery goes on with its legacy by introducing unique spirit releases. Their hard work and dedication to bring something new, fine-tune the flavours, deciding whether to have a simplistic or aesthetic approach and many countless things create beverages that give consumers an unforgettable experience. The flavour of Wye Valley – Silver Circle Distillery has an amazing range of spirits to which we have dedicated a whole article explaining why you should try the spirits from this distillery. Now, it is back with two amazing releases that speak volumes. These two new additions are stunning – appearance & flavour wise. Read along and discover the flavour of Wye Valley.
Silver Circle Distillery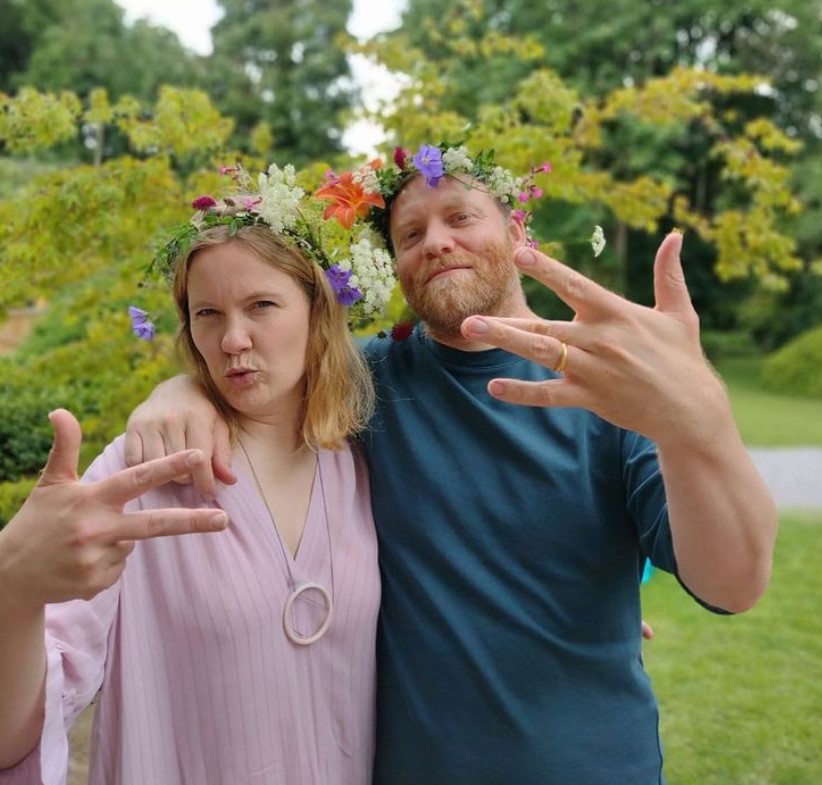 Monmouthshire village of Catbrook, deep in the Wye Valley Area is the home of this distillery that translates to the moon and cycles in nature. Apart from the gorgeous & aesthetically charming views of Wye Valley, Nina & Joe Howden – the founders have equipped a process that makes this distillery worth a visit. The alcoholic beverage produced at this distillery is connected to the surroundings, they contain locally foraged ingredients thereby possessing a unique resemblance to the valley.
To more know about it, read our previous article solely dedicated to Silver Circle Distillery.
Silver Circle has been consistent with its releases and particularly all of them are/have been described as amazing and delicious.
The new releases
The two new stunning additions in the pre-existing amazing range of spirits are: Paradiso Collins & Coconut Espresso Martini
Paradiso Collins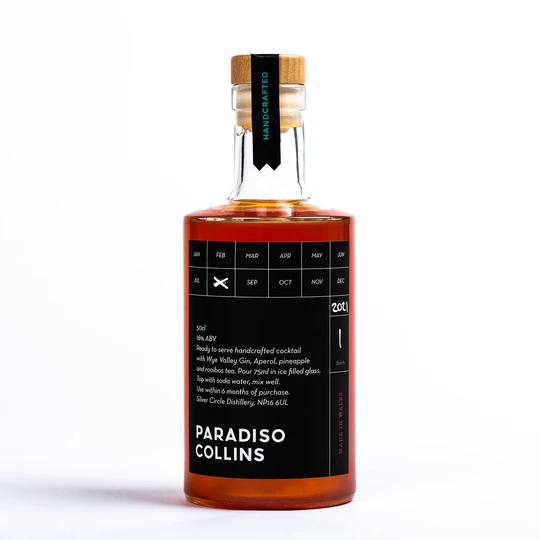 The signature product of Silver Circle Distillery – Wye Valley Gin is blended with the bittersweet & bright orange Italian aperitif – Aperol, vibrant tropical pineapple & rooibos tea.
Rooibos tea has a wide spectrum of flavors like smoky, woody, sweet, floral, honey and the list goes on. The process of blending is so perfectly executed that the result delivers a refreshing, tangy and deeply funky flavor profile.
This ready to serve cocktail has an ABV of 16% and is priced at £28.00 for 500ml. Each bottle contains enough to make at least 6 drinks.
Coconut Espresso Martini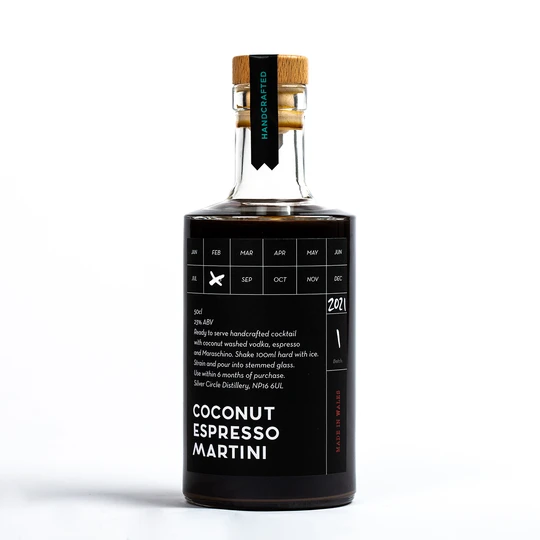 What comes to mind when you hear coconut flavored spirits ? Ah, yes Malibu right? But here is a coconut flavored cocktail that sounds so amazing that it will definitely be embedded in your mind when it comes to this category.
This new handcrafted cocktail in Silver Circle's Small batch series is made with coconut washed vodka blended with luxurious espresso, smooth yet strong & sweet flavor of maraschino.
The ABV for this handcrafted cocktail is 23% and priced at £28.00 for 500 ml. a warming cocktail with deep, fruity notes has a visual resemblance of deep-brown to blackish hue. Each bottle contains 5 drinks.
The bottles are packed in a transparent cylindrical bottle that flaunts the colour of the cocktail. The main label displays the product name, the flavour profile, the batch number, origin and a 12-month table at the top which indicates the month of release with an 'X' mark on it.
To buy both of these new releases or other pre-existing products, visit their official website.
Their Luscious Range of Craft Spirits
Wye Valley Gin
Paradiso Collins
Coconut Espresso Martini
Damson Negroni
Martin's Mountain Gin
Catbrook Honey Gin
Libertine Gunga Gin
No Aviation
Blackberry Liqueur
Poached Pear Vodka