Kuranda, a mountain village near Cairns in Queensland on Australia's Northeast coast gets a license to launch its new gin 'Distil on The Hill'.
Gin, a distilled alcoholic drink that gets its antique and dominating flavor from the plucked juniper berries. It originated as medicated liquor that was made by alchemists and monks across Europe. It was mostly made in Southern France, the Netherlands, and Flanders to enrich it with aqua vita through distillates of fine picked grains and grapes.
If you are a ginoholic, then you must be willing to explore its newly launched brand to savor your rich taste.
One-stop Guide to get across 'Kuranda Gin'
A newly launched brand gin 'Kuranda Gin' by the duo Nerdia and Christian holds an unforgettable experience and aroma because of its rich extract and special care which is finally bottled up after extreme care in the gin distillery on high hills.
Its unbelievable taste is gained from organic juniper and a range of carefully selected botanicals that are distilled through a copper pot still.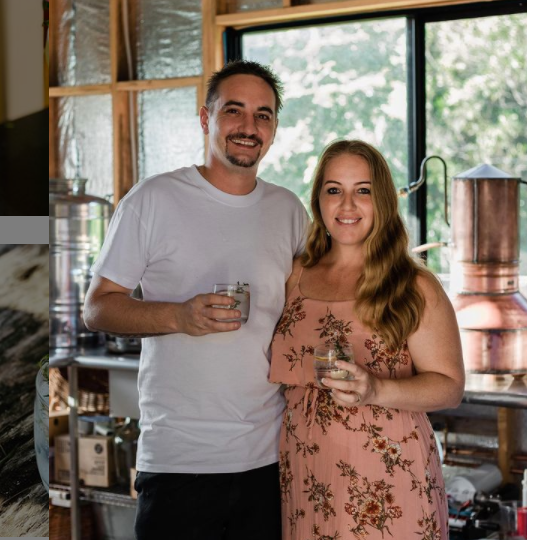 No doubt, Gin has a wide range of products which has reached worldwide. London dry gin is classic, but the American craft gin is worth taste. But must not forget that the latest one is always an awesome one, same is the case with 'Kuranda Gin' its hilly preparation is outstanding with win-win taste.
'Distil on The Hill Gin' Distillation
One thing that adds to the new Kuranda Gin is its special distillation. The process is completed after distilling it through a 20-liter copper pot still, which makes the gin even more pure and special.
It includes the purification of liquid by heating and vaporizing and further leading to the collection of vapor into liquid.
"We use organic Macedonian juniper, a range of carefully selected botanicals and distill through a copper pot still. We now have a 100 liter still that we're running around the clock and all that we do is done by hand, like peeling and squeezing every mandarin. The dream is to move into rum in the future."

By Neddy
Thanks to Queensland's new artisan producer license that also supported artisans
Now the duo will be able to distill the gin on the hill. They will commence the sale of their first batch online and even at festivals and events, which is a new experience that was not permitted before.
The duo Nerida and Christian Bedwell, husband and wife have gone to start their artisan distillery after the successful issue of liquor license. Kuranda-based Distil on hill launches its first gin among its lovers. Their success can be determined by the fact that they have got the permit to start the gin business on the hills.
A license permit is also thanksgiving news for Kuranda artisans as well. It has provided an open arm opportunity for the artisans who will be giving their helping hands till the final touch of the newly launched 'Distil on The Hill Gin'. It will prove to be a source of income for all the artisan residents settling on the high hills. Eight local businesses have applied for the new license since April this year
Without the license, previously producers couldn't sell their liquor without their physical premises for customers.
Every alcoholic would love to know "Gustatory Notes" of Gin
Spice: Gin includes the duo flavor of sweet and spice.
Herbal: Leafy notes, both dried and fresh, mint, rosemary, and fennel. Overall its rich taste is also enriched with herbs with giving a natural touch.
Fruit: Capturing of the plump, fruity character of a gin beyond citrus, and also it includes notes of berries.
Floral Aroma: Its rich aroma drags crazy. Perfumed characteristics of flowers from rose, lavender, orange blossom, and violet.
Juniper: Green, resinous notes of juniper berries.
Alcohol by Volume (ABV): If you have already taken it no issues! Now, we are to unveil its alcoholic percent. Gin, a spirit made from juniper berries can have anywhere from 35% to 55%. So you will be in your control, cheers!
Nerida and Christian Bedwell, the couple behind its success.
Finally, we have got the license! It was a really hard and unbelievable fact to sell the gin on the hill. Nerida said the new license provided the ground to start to Distil on Hill, which she and Christian are launching at a sold-out event at Laneway Cairns tonight.
"Our gin is juniper bold, sweet mandarin and aromatic pepper."

By Bedwell
After all, must include that 'giving a bottle of the drink makes a friend happy but sharing a bottle makes friendship happy.