'The Queen of Hebrides' southern most island of the Inner Hebrides recognized as Isle of Islay. The 'whiskey coast' of west Scotland is famous for producing some of the richest peated scotches worldwide. A whiskey named after the most spectacular beach of Islay – Machir Bay participated in the annual spirits competition. This single malt scotch whiskey from Islay was bestowed as top scoring spirit in the TOP100 category conducted by The USC 2021.
USC – Ultimate Spirits Challenge 2021
A global spirits competition that provides an accurate and trusted platform to promote the quality of exceptional alcoholic beverages. This competition was initiated in the year 2010 and has since witnessed a rapid growth in the number of participants throughout. Apart from the worldwide recognition for alcoholic beverages, it also provides a wide array of marketing opportunities with its reliable evaluation to separate the best from the rest. The evaluation center for USC is the UBC (Ultimate Beverage Challenge) custom-designed center based in Hawthorne, New York. This 12th consecutive year of the competition had entries from 52+ spirit producing nations.
"Aside from being by far the largest USC ever, this year's Challenge was likewise the most global, with an impressive array of quality distillates from places as far away from New York as China, Croatia, and Chile. Virtually all categories saw healthy gains in submissions, most notably gin, Ready-to-Drink cocktails, hard seltzers, craft spirits, mezcal, rum, and all whiskey and brandy categories. Since producers enter their top-shelf marques into USC, it's clear that they look to us for the most accurate and unbiased data in the industry. We already look forward to USC 2022!"

– UBC Co-Founder and Judging Director F. Paul Pacult.
Best Scotch Whiskey 2021 – T100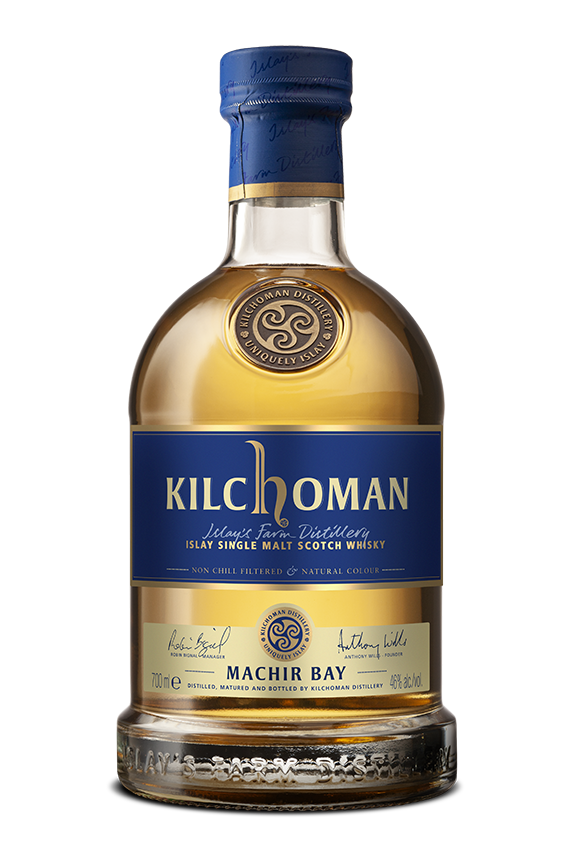 Kilchoman Machir Bay Cask Strength Islay Single Malt Scotch Whiskey scored an exceptional – 99 (Extraordinary, Ultimate Recommendation) and secured the first place in the top 100 category.
'It pours a bright golden robe in the glass. The initial attack of fragrant peat smoke is followed by balancing aromas of prickly pear, yellow plum, and creme brulee. The warming and savory finish lingers for minutes after the sip.'

According to the tasting note by USC
This ultimate balance of fruity and citrus notes with a smokier finish is matured in both ex-Bourbon & Oloroso Sherry Casks. 58.6% ABV and priced at $74.99 for 750 ml. Kilchoman Machir Bay is considered as an interesting and excellent expression from Islay's distillery. Islay is home to nine distilleries producing excellent peated scotches. Out of the nine, Kilchoman uses 100% barley grown in the centre of the island for their range of spirits. Machir Bay also won a gold award in the '2020 Whiskies of the World Awards.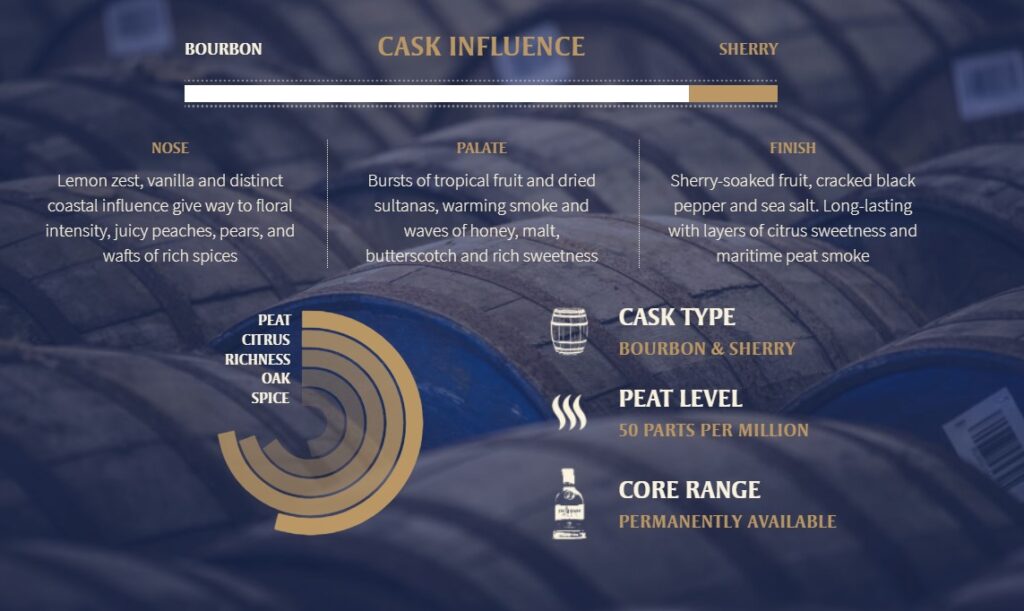 ---
Let's have a look at the score and awards category to understand the base frame of USC 2021 competition:
Scoring – Scores are divided into 4 categories to lay out a better understanding for the consumers. 95-100 (Extraordinary, Ultimate Recommendation), 90-94 (Excellent, Highly Recommended) , 85-89 (Very Good, Strong Recommendation) , 80-84 (Good, Recommended). These grades are self-explanatory and every spirit participant is categorized into any one of them. Spirits that score 85+ get the benefit of free tasting notes provided by the judging panel of USC.
Chairman's Trophy (CT), Finalist (F) – The CT trophy is deemed for the highest scoring participants in each category. The Judging Chairman decided their favorable results for 'Finalist status' in each category. A total of 56 Chairman Trophy Winner's and 301 Finalists were registered in 2021 USC.
Great Value (GV) – 208 spirits were honored with the GV award. This category is based on relationship of price and the final score of a product. 208 Great Value awards were registered in 2021 USC.
Tried & True Award (T & T) – An award reserved for products that have entered the competition for the two previous, consecutive years as well as the present year. The silver lining that separates this from other products is the score of 90 or higher each time is a must. With this scoring range the product is recognized for its premium quality consistency. 96 products were bestowed with this award in 2021 USC.
T100 – Top 100 is a category that distinguishes the top spirits of the challenge's year. Out of all the entries top 100 spirits are selected and placed in the sequence based on their scores as well other criteria. USC2021 Top 100 score range was from 1st place with a score of 99 to the 100th place with a score of 93 and the others entries ranging in between.