Jacob's Creek & ICC – 2021 TO 2023
22 yards of pitch, two teams, eleven players, a game of strategy and a stadium filled with plethora of emotions. Cricket, a sport crowned as the second place – most popular sports in the world 2021. It has a fan base of more than 2.5 billion despite not being played in many parts of the world. India is the reason behind it's main stream popularity with over 1 billion fans from the subcontinent itself! Well talking about this diverse country, Jacob's Creek from Pernord Ricard is bestowed as one of India's favorite imported wine.
Premium Australian wine brand with more than 70 countries on the export list has officially partnered with world's governing body of cricket. Let's see the new opportunities that have developed through this partnership.
True Icon of the Australian wine industry :
Jacob's Creek – the era started in the year 1847 when a young Bavarian immigrant 'Johann Gramp' chose Barossa valley in South Australia to be one of the very first commercial vineyards. This site was named after the small natural waterway flowing alongside called as Jacob's Creek (named by William Jacob). The first batch of wine was produced in the year 1850 but under the title of – Orlando Wines. Over a century later, 1976 embarked on the launch of the first ''Jacob's Creek'' wine – Shiraz Cabernet Malbec blend made from a 1973 vintage.
Known exclusively for its good value wines made from classic Australian varieties – Shiraz and Cabernet Sauvignon. Grapes are sourced from both vineyards and external growers in South Australia predominately the Coonawarra, Adelaide Hills, and Barossa Valley. The available vintage range is – 1976 to 2020.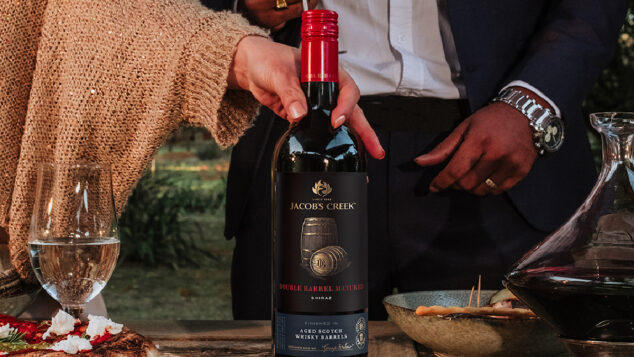 Here's the deal :
Jacob's Creek has been announced as the official wine partner for International Cricket Council – World Test Championship Final 2021 taking place in Southampton (18th-22nd June)
This bond gives Jacob's Creek the exclusive pouring rights for the event, branding at in-stadia bars, stadium, and digital broadcast advertising. This much-awaited match between India & New Zealand will kickstart the 3-year long-term strategic partnership.
"We're committed to investing in the brand to support Jacob's Creek reclaim the number one spot in the premium Australian wine category. We have a long-standing connection to the world of sport and as a wine brand that is all about connecting people, Jacob's Creek is proud to partner with the ICC to bring people together in a celebration of cricket.

– Lucy Bearman, Wine Portfolio Director for Pernod Ricard UK.
Apart from this worldwide recognized deal with ICC, Jacob's Creek has also launched a digital campaign to support new listings of the award-winning 'Double Barrel' range. The Double Barrel range is matured in traditional wine barrels and finished in aged whisky barrels for a richer, deeper, and smoother taste. Crafted from superior quality grapes the product makes itself a best contender for a unique gift.
"UK wine consumers have also embraced the unique proposition of our Double Barrel range and we're confident that our new digital and gifting campaign will create further engagement with the brand, and attract incremental shoppers to the category who are looking for a quality assurance that only Australia's best-selling and UK's most well-known wine brand can provide."

Lucy Bearman, Wine Portfolio Director for Pernod Ricard UK.
Jacob's Creek is a promised entrant due to its vast history of partnership with famous brand & sports like Master Chef Australia (2019), US Open Tennis Championship (2015), Australia Open (2006 – 2018)
---
Famous Brands by Pernod Ricard (UK) :
Whiskey – The Glenlivet, Chivas.
Gin – Beefeater London.
Vodka – ABSOLUT.
Rum – Havana Club.
Cognac – Martell
Champagne – G.H MUMM, Perrier-Jouet
Liqueurs – Malibu, Kahlua
Wine – Jacob Creek's, Brancott estate, Campo Viejo.