For the special somedays where you want to drink a spirit with great taste but want to opt for a healthier version and not end up having a hangover the next morning. Inginious Gin has got you covered on this demand. Inginious Gin brand is a Yorkshire-based brand that has recently launched a low-serve G&T to give the big taste of spirit but as a healthier choice. The gin is specially crafted with classic botanicals to create a drink that tasted great but with a low alcoholic serve that didn't leave you with a heavy hangover the next morning.
Inginious Gin is a concentrated Gin that clocks at 43% ABV. It is packed with full botanical ingredients to give it a big taste in small measures. When served correctly, you get a delicious G&T with only 0.2 units of alcohol, compared to 2 units of alcohol with a standard double serving of gin. This allows a refreshed morning feeling without feeling light-headed.
The 'clever little gin' making process
Inginious gin is produced at the Sloemotion Distillery in North Yorkshire. The team of Inginious Gin (Simon Liddle, founder and his wife Vanessa), Joff Curtoys, Sloemotion Distillery Founder, and colleague Ian Mansell, Distiller, together created the innovative, small 'clever gin' recipe. Joff Curtoys and Ian Mansell together added on their 20 years of experience in the drinks market in the making of the gin recipe. 
The gin uses a super concentration of carefully selected botanicals including the classic gin botanicals Juniper, Coriander, Angelica root and Orris root, combined with a citrus blend of Lemon Verbena, Lime, Lemongrass, fresh Spruce needles with Liquorice, Ginger, Coriander, Classic Bark, Grapefruit, etc. This means you get all the gin flavour from just a small pour. This secret recipe gives Ingionious Gin its big taste. Inginious Gin has only one-tenth of the alcohol that a standard gin does when served correctly.
The iStill, an award-winning device is used for the distillation process instead of the traditional copper stills. The device is highly insulated, computer-controlled and is energy efficient by using less than 20% of energy for production than that required by traditional copper stills.
Why Inginious Gin is a healthier choice?
It's a low-calorie spirit.
It comes without any added sugars or sweeteners.
It offers delicious botanical flavours – there's nothing artificial in Inginious gin!
It offers the same great taste sensation as a classic gin.
"For the last two years I have been looking to cut down on alcohol for health reasons. After struggling to find a tasty, low-alcohol gin, I set about creating a concentrated gin product like no other. With an aim of reducing the stigma surrounding lower-alcohol drinks, Inginious Gin ensures that foregoing more traditional gins is a surprisingly simple choice."

By Simon Liddle, the founder of Inginious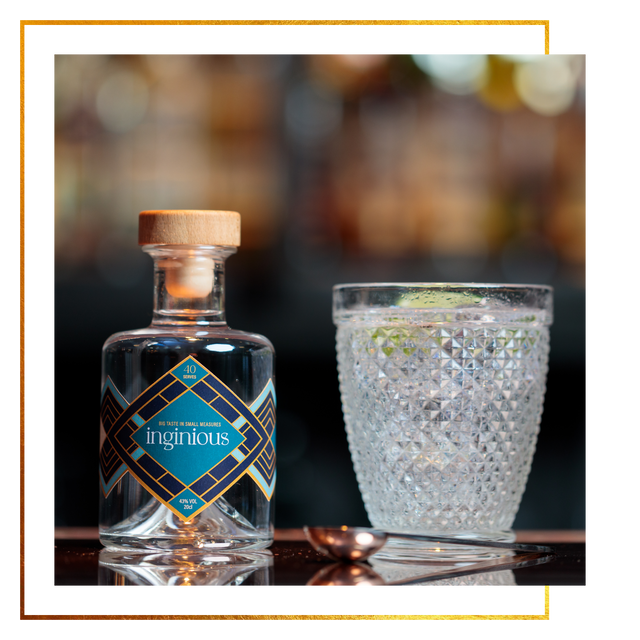 The gin is packaged with a 5ml measuring spoon for the perfect serve and contains 40 serves per bottle.
Inginious gin bottling is available for RRP £26 (US$35.03) per 200ml bottle and can be purchased through the link .
The team of Inginious Gin recommends serving the gin over ice with lime and your favourite 150ml of low-calorie tonic.
For more information, visit: Official website.
For health-conscious lovers, Inginious gin gives a great refreshing feel to your taste bud. The alcohol content per serve is low but the gin is said to offer you a big taste experience. Relish in the low-calorie spirit with a wish to wake up in the mornings with no hangovers!